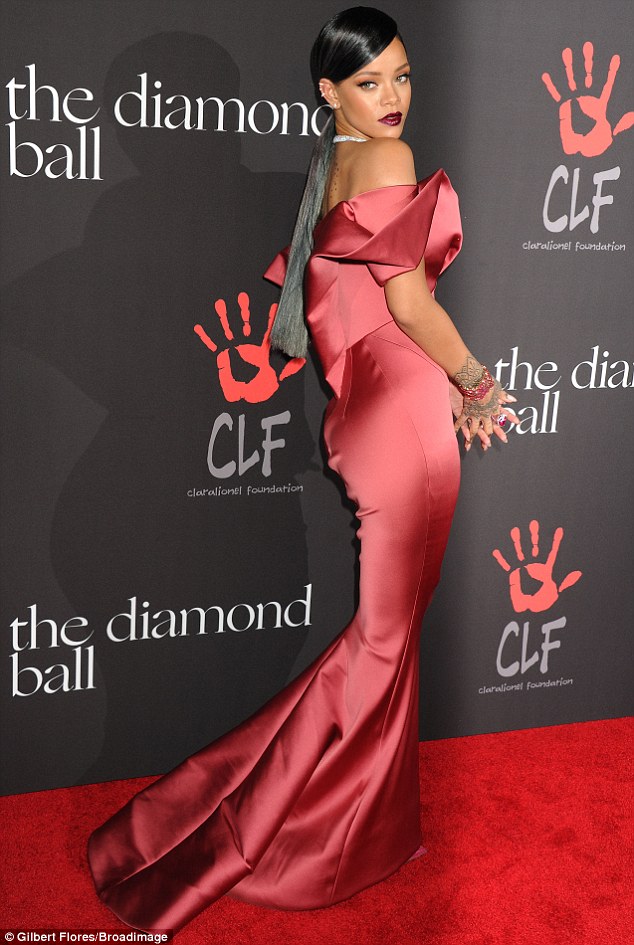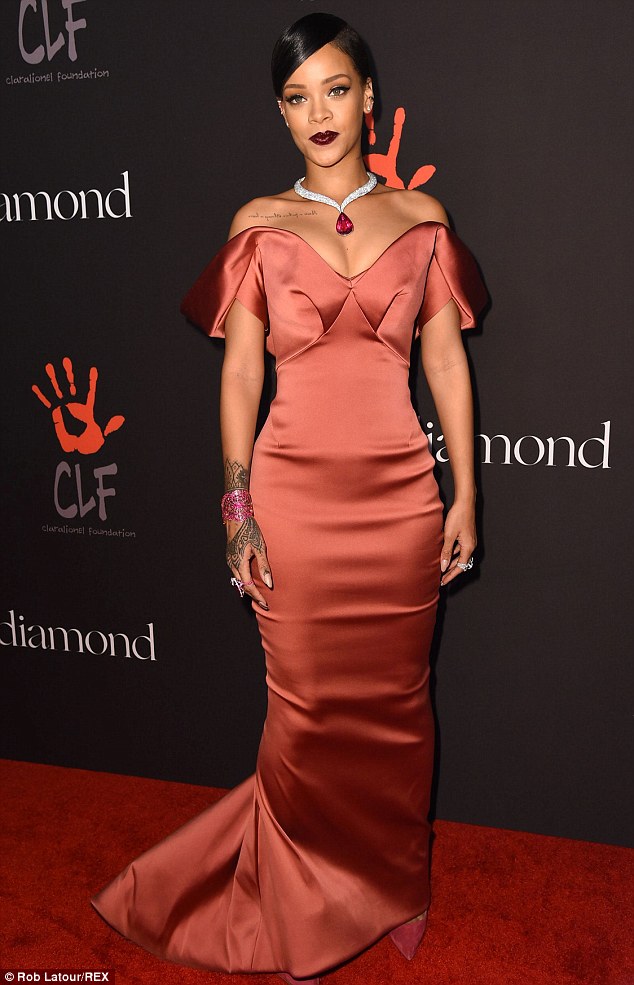 Rihanna held her first ever annual Diamond Ball on Thursday, and the 'Diamond' singer was just looking super stylish at the event.  
Her annual Diamond Ball event was aimed to raise money and awareness for the charity she founded in 2012 in honor of her grandparents, Clara and Lionel Brathwaite. 
The proceeds from the Diamond Ball event will go to The Clara Lionel foundation, to "improve the quality of life for communities globally in the areas of health, education, arts, and culture."
According to the reports, the event which held at The Vineyard in Beverly Hills, brought together over 600 attendees as well as Hollywood celebs, including Kim Kardashian, Salma Hayek and Big Sean, Ellen Pompeo and Brad Pitt.
Arriving to the red carpet, Rihanna stunned in a dusty rose Zac Posen off-the-shoulder gown and then later changed into a navy ballgown also by Posen, she accessorized the look with a glittering red stone and diamond pendant necklace, with a touch of red lipstick. 
"One of the greatest benefits of my job was being able to start the Clara Lionel Foundation in honor of my grandparents," said Rihanna. "There is truly nothing I'm more proud of and we've just gotten started. I'm excited to continue my work and thrilled to be able to host the Diamond Ball – a night that promises to be elegant and inspirational."
The red carpet was also a family affair for Rihanna, who came with her mother and grandfather. Flip through the gallery to see more pictures from the event.