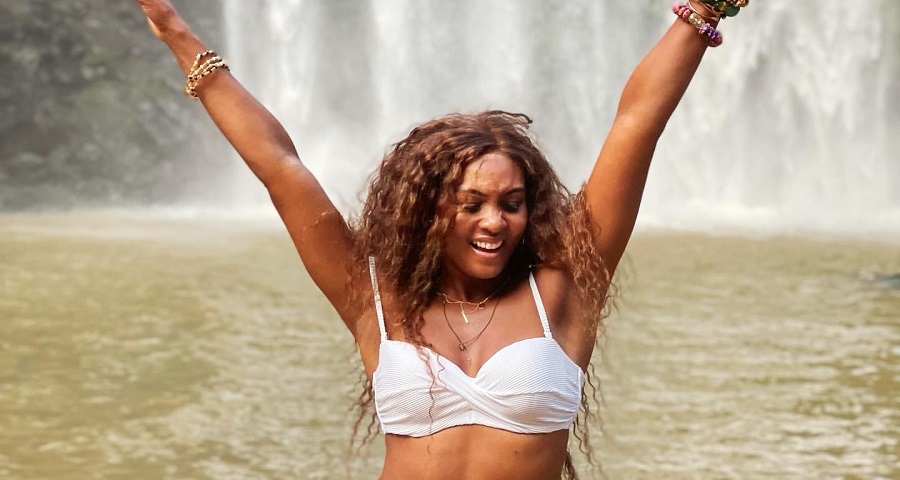 Osas Ighodaro is a woman of many things. She's a mom, an actress, a host, and an entrepreneur but overall, a jet-setter who's never shy away from flaunting her bikini body wherever she finds herself. If we are being honest here, she could wear any type of swimwear and still look like a total smoke show — that's because she's the one who embraces her body.
The actress is currently enjoying a short break in Ghana and, naturally, we know she packed a stellar amount of outfits for the trip. Swimwear was included in the mix and upon touching down in Accra, the mother-of-one reunited with three of her Ghanaian friends for a fun time in the famous Boti twin waterfalls.
View this post on Instagram
She posted the pictures on Instagram, where the four friends which include Brely Evans, Erica Pinkett, and Christina Johnson showcased their different body types and sizes in flattering bikini sets. While Ighodaro opted for a white bra top with matching strappy bikini bottom, the other three friends veered toward the other end of the spectrum, posing up a storm in their super sexy orange, black, and lemon bikinis.
View this post on Instagram
As a visitor, their Nigerian counterpart ensured she made the most of her time, snapping gorgeous and glamorous photos as she showed off her enviable curves against the stunning waterfalls. We all know white is the ultimate vacation shade and Osas Ighodaro went all out in her white swimwear, leaving us all in a complete FOMO.