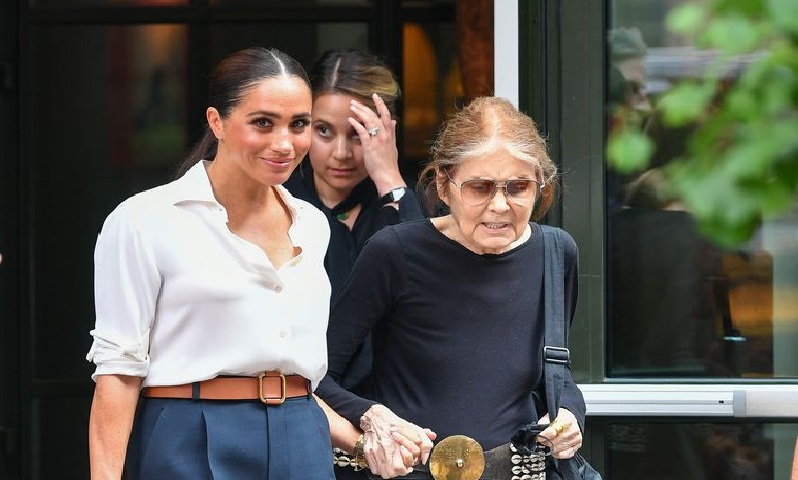 It's been a back-to-back simplistic fashion moment with Meghan Markle who is currently in New York City with her husband, Prince Harry. Despite the very hectic schedule, Meghan simultaneously manages to keep her outfits stylish, classy, notable, and appropriate for each occasion. In just a day, the duchess remarkably donned two outfits in a row.
She was able to transition from a little all-black dress while she was at the UN earlier in the day to a more summery style in long, airy navy blue shorts by afternoon, while with a renowned feminist activist, Gloria Steinem.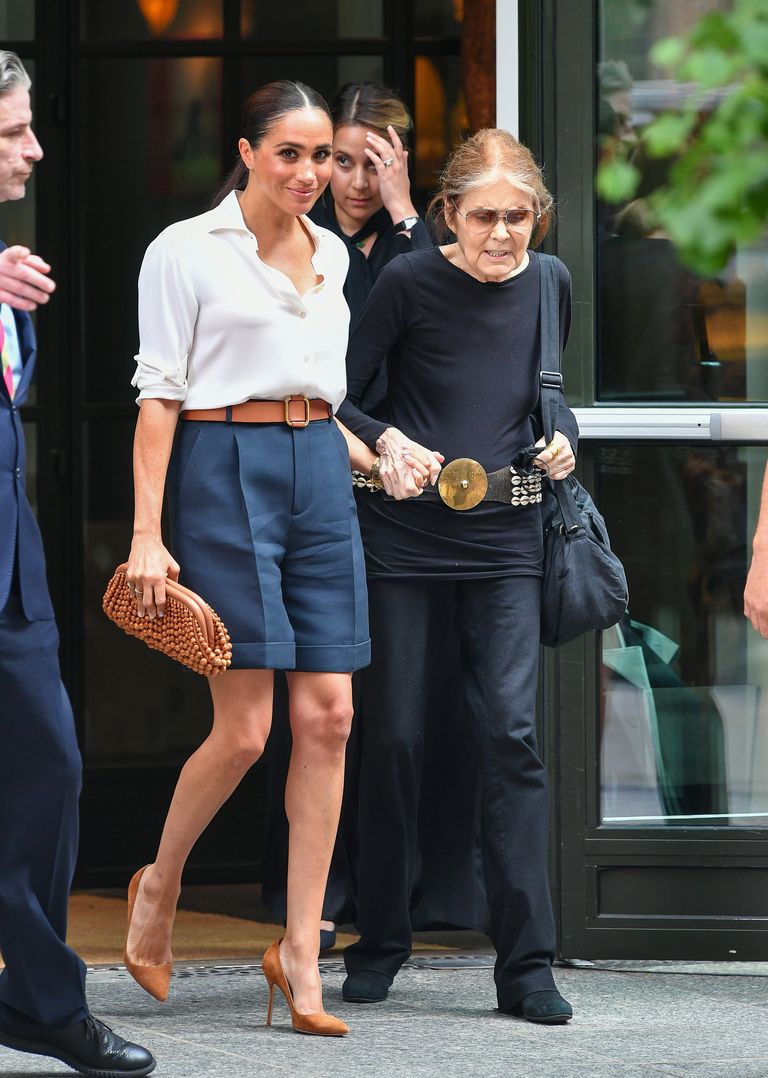 TheImageDirect
The Duchess was photographed walking out of a building with Steinem in a slouchy white button-up shirt, a pair of long, fitted, subtly pleated navy shorts, and some tan suede heels that perfectly contrasted her outfit. Meghan completed the look with a golden watch, a Hermès bangle, a beaded clutch purse, and a leather belt with a golden clasp. She also had her hair pulled back neatly into a ponytail and wore natural makeup.
Gloria Steinem herself, seen holding hands with Meghan was clad in an all-black ensemble consisting of a loose long-sleeved shirt, trousers, flat shoes, and a wide belt embellished with a golden buckle and white seashells. She also carried a black duffle bag and wore gold rings and rose-tinted aviator sunglasses.
This was immediately following a formal event at the UN where her husband gave a keynote address in honor of Nelson Mandela Day, and where he also lovingly regarded Meghan as his soul mate. She was spotted holding hands with her husband, while dressed in a tiny black dress with medium-length sleeves and side pockets with silver buttons.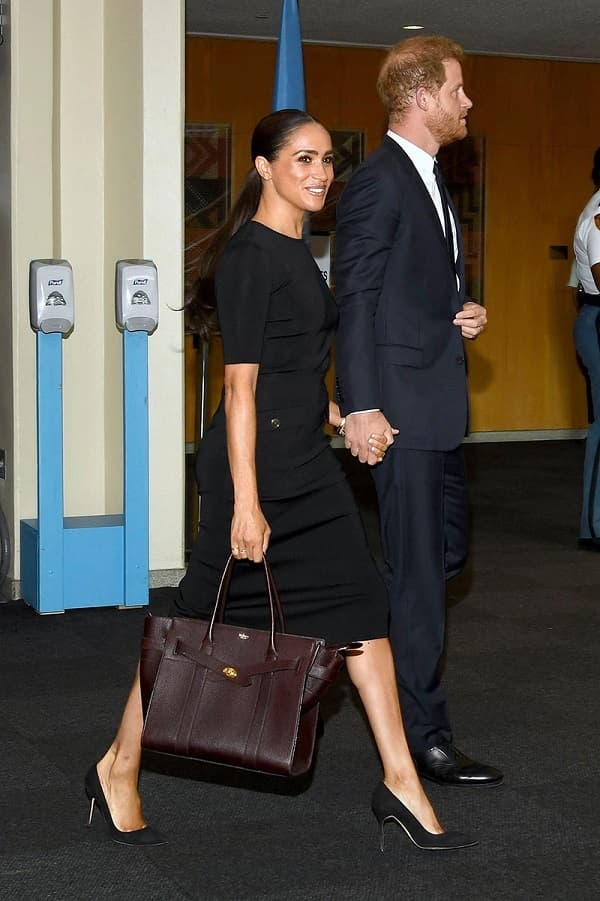 Michael M. Santiago/Getty Images
She accessorized simply, using only a black shoulder purse and a set of gold bangles, and wore the exquisite outfit with a matching pair of heels. Prince Harry himself had opted for a classic business look, wearing a navy suit, a tie over a white dress shirt, and a pair of black shoes to match.
If I must say, that royal couple is a fantastic match and despite stepping down from their duties as senior royals, the duke and duchess have maintained a strong public bond and have continued their outstanding human rights engagement while keeping a low profile.