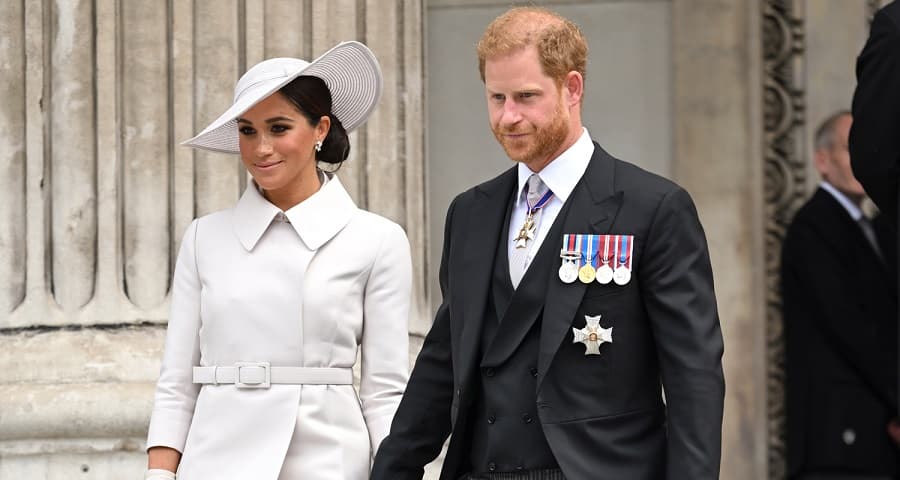 Meghan Markle and Prince Harry officially made a come back to the United Kingdom two years after withdrawing from their position as the senior members of the royal family. The Duchess and Duke of Sussex their 
Making the first public appearance this morning, the couple arrived at the St. Paul's Cathedral to attend the National Service of Thanksgiving, a remarkable and Platinum Jubilee event that honors Queen Elizabeth's longstanding 70-year reign.
For the ceremony, Meghan wore an all-white look from Dior's Spring/Summer 2022 couture collection. The ethereal look features a long trench coat with a massive collar neck and waist belt which she coordinated with a Stephen Jones hat, killer heels, and gloves also from Dior, as well as diamond stud earrings.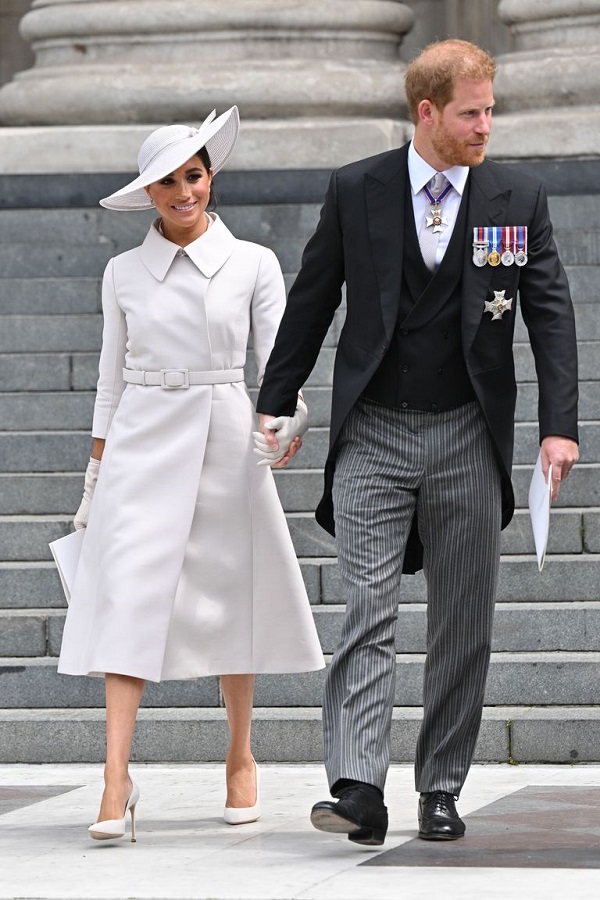 Photo: Chris Jackson/Getty Images
Prince Harry, on the other hand, wore a black tailcoat jacket with gray pinstriped pants. Aside from the polished look done here by Meghan, we particularly love the massive collar neck jacket.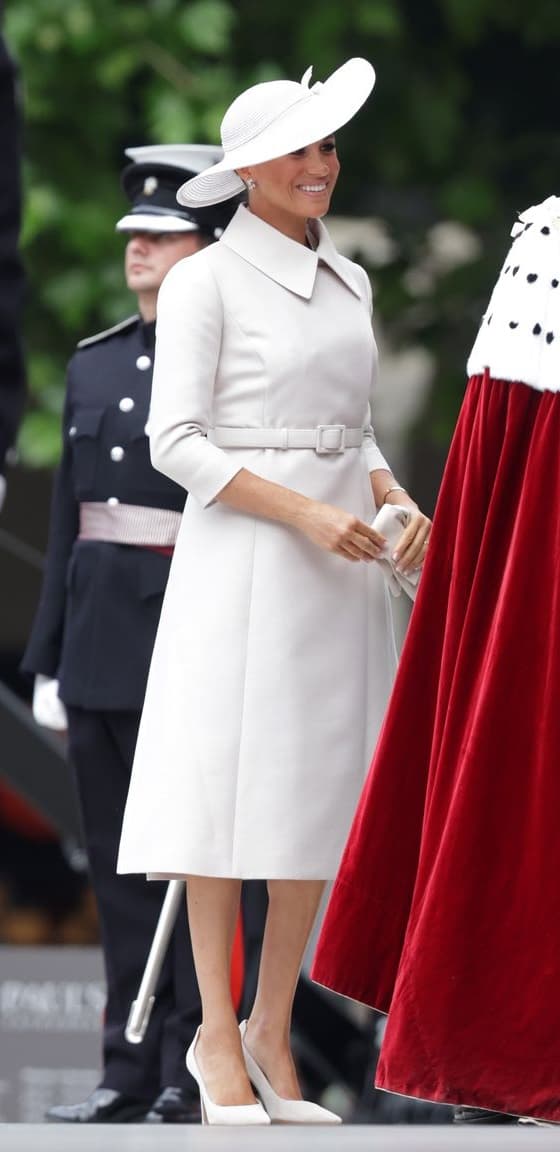 Photo: Chris Jackson/Getty Images
In the early months of 2020, Meghan and Harry announced they were backing out from royal duties and moving to North America with the major reason citing the racist attitudes of the British media. The couple further added that they no longer use the title "Royal Highness" or receive public funds for their work in a post on their now-defunct @SussexRoyal Instagram account. But, however, the couple retained the right to change their minds in the future and resume royal duties. 
Welcome back home, Harry!