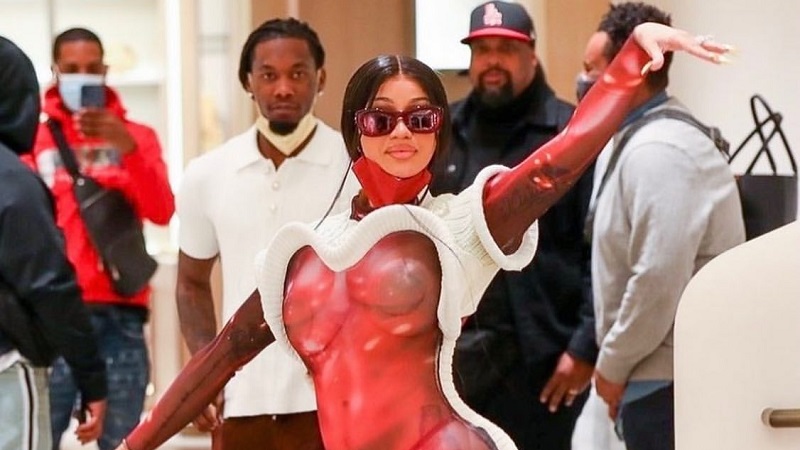 If think you've seen a sheer dress before, just wait until you see what Cardi B stepped out in on Friday. Cardi knows how to kill it and she really was in her usually super sassy self.
For an outing with husband Offset in Beverly Hills, the WAP hitmaker showed up in a rather futuristic dress, wearing a transparent bodycon number by Pierre-Louis Auvray that can best be described as incredible. All eyes were on the singer as she stepped out of the car in the statement-making white and burgundy number which features illusion design and deconstructed sleeves.
Cardi finished the look with some stud-adorned strappy heels by Saint Laurent, along with a matching face mask.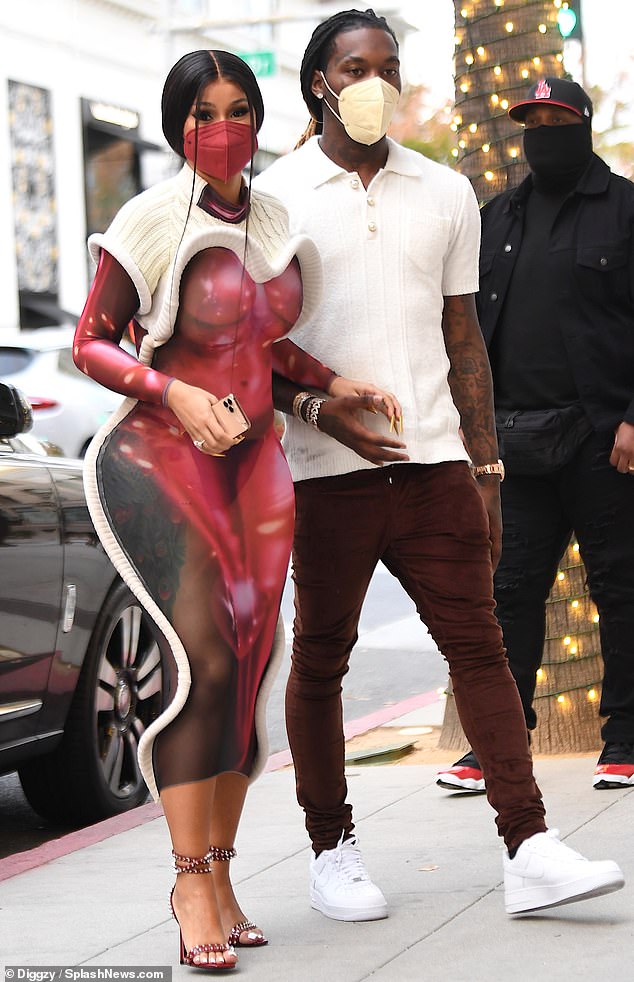 She even threw in some catwalking show to give fans the close-up look of the incredible outfit. "Enjoy life," the mother-of-one captioned the video on Instagram.
View this post on Instagram
Cardi was sidelined among the stars that performed during the inauguration of President Joe Biden and his Vice President, Kamala Harris a few days. In response, the hitmaker took to Twitter to joke that she was supposed to perform her WAP music but due to a dentist appointment, she missed the event.
https://twitter.com/iamcardib/status/1352153699422928897?ref_src=twsrc%5Etfw%7Ctwcamp%5Etweetembed%7Ctwterm%5E1352153699422928897%7Ctwgr%5E%7Ctwcon%5Es1_&ref_url=https%3A%2F%2Fpeople.com%2Fmusic%2Fcardi-b-jokes-she-was-supposed-to-perform-wap-at-biden-inauguration%2F