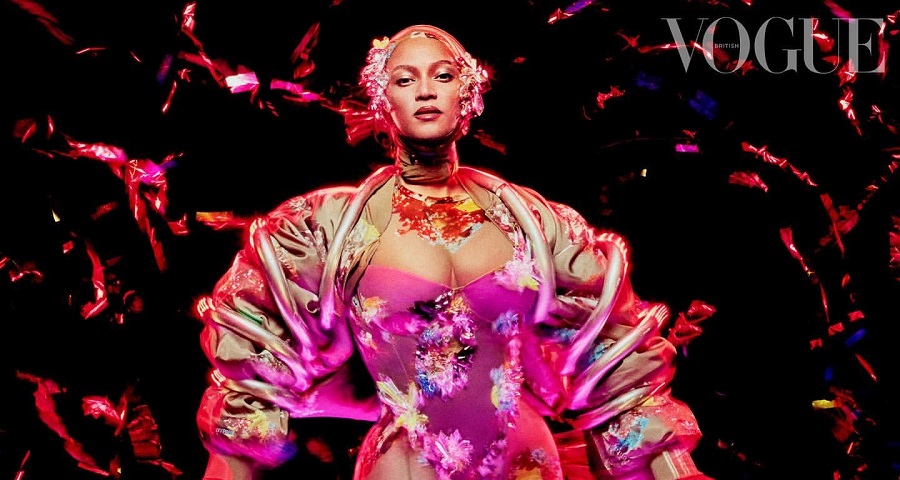 It's safe to say that being a part of Beyonce's artistic path is quite exciting. The surprises are all part of the excitement. I mean, she pulls it off all the time and so skillfully too. Since the release of Lemonade, Beyoncé has worked on a variety of creative projects, including Disney's Lion King (2019), the concert film Homecoming (2019), and the visual album Black Is King (2020), which is a companion piece to the album The Lion King.
Yesterday (Wednesday, June 17), Beyoncé officially and surprisingly announced the release date of her upcoming album, Renaissance, a masterpiece set to be released on July 29. This is Bey's seventh album, and it's almost certain that it will be a good blast off the grids. Alongside this big announcement, the Grammy-dominating Queen Bey is also gracing British Vogue's July cover with subtle highlights on her new music but so much spotlight on her redefinition of contemporary fashion. There's just a lot to look forward to with Beyoncé's next project, and here's everything we know so far.
When is Beyonce's "Renaissance" coming Out?
'Renaissance' will be released two years after her buzzy "Black is King" visual album, and six years after Bey's "Lemonade" studio album, a groundbreaking work that received nine Grammy nominations, including the album of the year. Rolling Stone also rated "Lemonade" No. 32 on its list of the 500 greatest albums of all time in 2020.
After she removed all profile pictures from her Instagram bio, fans excitedly waited for the huge reveal. Then came the mystery "B7" replacement which appeared on her official website. The iconic singer announced the news in her social media bios, which now says "act I RENAISSANCE 7.29." Tidal, Beyoncé, and Jay-music Z's co-owned streaming platform, also announced the title and release date on social media. Spotify also affirmed the huge drop with a tweet that said, "The countdown has officially begun. Beyoncé's back July 29 #RENAISSANCE."
The album will be accessible to stream on Tidal, Apple Music, Amazon Music, and Spotify on July 29, with an official drop time yet to be determined. Fans can also purchase a mysterious box set of "Renaissance" items which include a decorative box, a Renaissance T-shirt, and a CD. They are available for preorder on Beyoncé's website.
View this post on Instagram
What kind of music will feature in the Renaissance album?
According to Hollywood Reporter, given the "Act I" moniker associated with the announcement, various reports "indicate" that the upcoming release will comprise 16 tracks and be a multi-part album. Other sources claim that the upcoming album would incorporate Beyoncé's well-known blend of hip-hop, R&B, and disco.
Variety has also reported that the album will feature certain dance and country tracts and this is credited to a source familiar with Bey's next project. "The album will feature both dance and country-leaning tracks, the source says, with contributions from hit songwriter Ryan Tedder, who co-wrote her 2008 hit "Halo" as well as hits for Adele, Taylor Swift, the Jonas Bros and his own group, One Republic"
What are the tracks that feature on Renaissance?
No one is sure about this yet. The only public knowledge regarding the album's music comes from British Vogue editor-in-chief, Edward Enninful, who, after listening to the music, stated in the magazine's latest cover, in which Bey is the cover star.
"Instantly, a wall of sound hits me," says Enninful. "Soaring vocals and fierce beats combine and in a split second I'm transported back to the clubs of my youth. I want to get up and start throwing moves. It's music I love to my core. Music that makes you rise, that turns your mind to cultures and subcultures, to our people past and present, music that will unite so many on the dance floor, music that touches your soul. As ever with Beyoncé, it is all about the intent. I sit back, after the wave, absorbing it all."
This soon-to-be-released album is already creating ripples on social media, as expected. People have been amazed at how Bey manages to sell a product without even trying. Well, it can only be the singer's Game-Shattering Power.