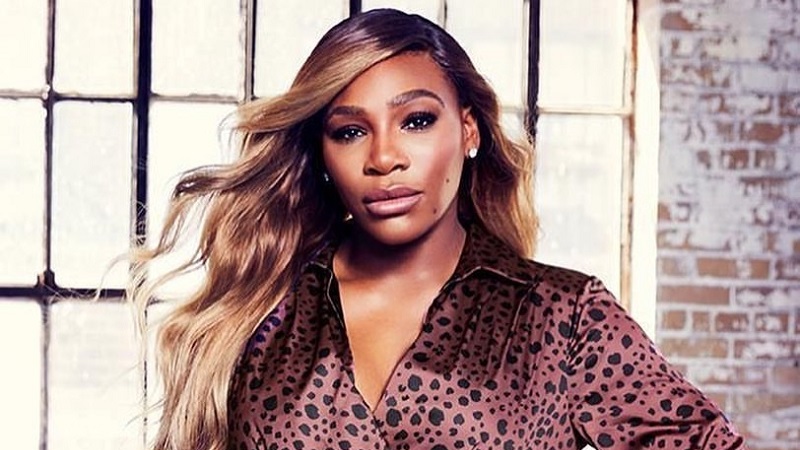 British Vogue's November cover star has finally been revealed, and it's none other than Serena Williams. The tennis champion connected with Vogue's Olivia Singer from her home to talk about self-confidence, body image, as well as her thoughts on the Black Lives Matter movement. 
The 39-year-old wears a custom one-shoulder white dress by Nike x Off-White and her appearance is a true definition of black beauty. She's also wearing a nip-waisted black dress by Dior in the accompanying cover spread. Williams, who's always outspoken about racism and self-confidence makes no secret of her thoughts on the subject so she makes a great choice for the publication's latest cover.
View this post on Instagram
'I've never been a person that has been like, "I want to be a different color" or "I want my skin tone to be lighter," Williams said. "I like who I am, I like how I look, and I love representing the beautiful dark women out there. For me, it's perfect. I wouldn't want it any other way."
Williams added that her body has been part of her success. "How amazing that my body has been able to give me the career that I've had, and I'm really thankful for it. I only wish I had been thankful sooner. It just all comes full circle when I look at my daughter."
Speaking about police brutality on the black community, Williams expressed that the era of social media has really revealed what the people of color have been going through for years.
View this post on Instagram
"Now, we as Black people have a voice – and technology has been a huge part of that," she told the media outfit. "We see things that have been hidden for years; the things that we as people have to go through. This has been happening for years. People just couldn't pull out their phones and video it before… At the end of May, I had so many people who were white writing to me saying, 'I'm sorry for everything you've had to go through.' I think for a minute they started – not to understand, because I don't think you can understand – but they started to see. I was like: well, you didn't see any of this before? I've been talking about this my whole career. It's been one thing after another."