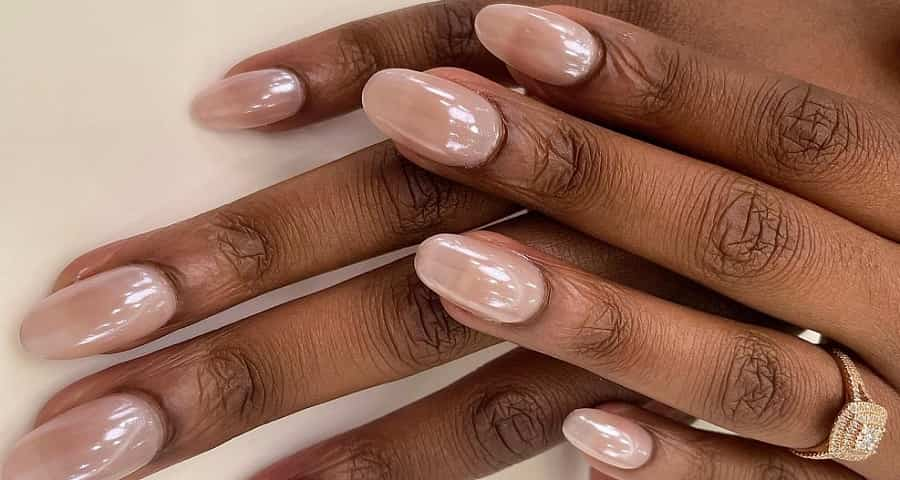 The term "Glazed Donut" has only recently gained popularity in the world of skincare and beauty, thanks to Hailey Beiber and her nail stylist, Zola Ganzorigt. Since the debut of her beauty line, 'Rhode', Hailey has exclusively emphasized the "glazed donut" look on everything from her skin to her nails. This is true of both her glowing skin and the shimmering off-white manicure she has been sporting nonstop.
Due in large part to Hailey's all-white 2022 Met Gala ensemble, the "glazed donut manicure" trend exploded this year. Up until now, it has been a case of "if the Tiktok community agrees, then so do we!" I mean, why not? The chic nail style is everything to lust after.
If minimalist were a celebrity, it would be Hailey B. The supermodel's preference for dewy, naturally-themed beauty looks shouts out loud, and her current obsession with this manicure trend fits her trademark perfectly.
The "glazed-doughnut manicure" was made by Zola Ganzorigt, her go-to Los-Angeles based celebrity manicurist, and the nail art is just a dream for anyone looking to take a break from garish and elaborate nail-art designs. Fortunately, this popular nail trend,— Hailey's fav — which has since taken over beauty lovers' Instagram and TikTok feeds can be recreated at home. Keep reading to find out why "glazed donuts" is on everyone's lips… nails, I mean.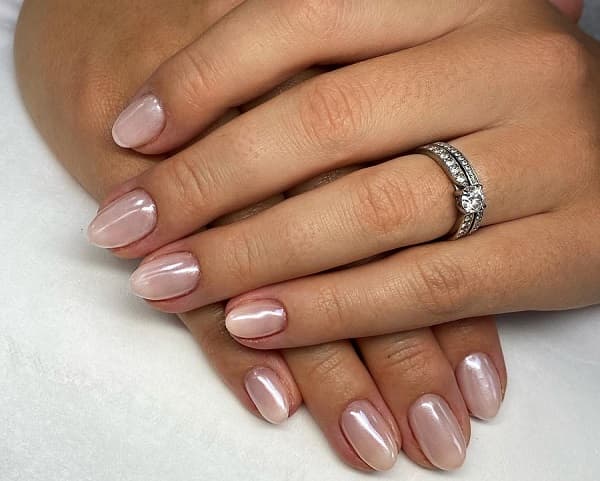 The dewy, frosted, neutral, elegant manicure look which went viral with the hashtag #haileybiebernails can be worn almost anywhere but most ideal for the sultry days of summer. The popularity of the delectable manicure on social media even made Vanessa Hudgens ask Ganzorigt to do her nails in the same style.
While collaborating with Ganzorigt on the 2022 Met Gala, Bieber accidentally discovered and thus created the "glazed-doughnut nails whose chromatic effect matched perfectly with her Saint Laurent cream silk gown and white feather cape.
"It was really last minute decision to do glazed-donut nails at the Met Gala, surprisingly," said Ganzorigt while speaking to Glamour about the origin of the trend. "Hailey's dress was a really pretty YSL satin white dress. We were originally talking about doing just translucent white color, but I asked Hailey to try the chrome effect because it'd match her dress. That's how we discovered the glazed-donut nail. One thing about Hailey, she always knows what she likes and wants but at the same time always open to explore new things. If you ask any nail artist, that's our ideal, dream client."
How to replicate the "Glazed Donut Manicure" look
On Instagram, the famous nail artist recently provided a detailed breakdown of the supplies she used to create the signature manicure.
She explained that after applying a gel base coat, the nails should be painted with one coat of OPI's Funny Bunny, a sheer white color. To achieve a subdued iridescent finish, layer on OPI GelColor Stay Shiny Top Coat and OPI Chrome Effects in Tin Man Can. Then apply one more layer of topcoat to complete the look.
Ultimately, achieving the above is DIY-possible and you can easily channel your inner Hailey Bieber with a custom glazed donut Manicure by being patient and using the right set of products.
Think glazed donut nails, think a chrome finish on your nails that is milky white and has a luminous sheen. If you want to mirror Hailey Bieber's covetable manicure, check out some cute and minimalist glazed donut nail ideas ahead. Who knows, you might end up crushing and of course, there's no harm experimenting.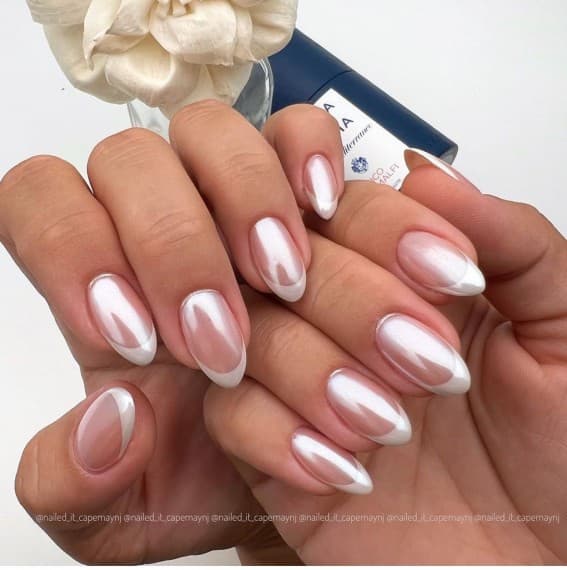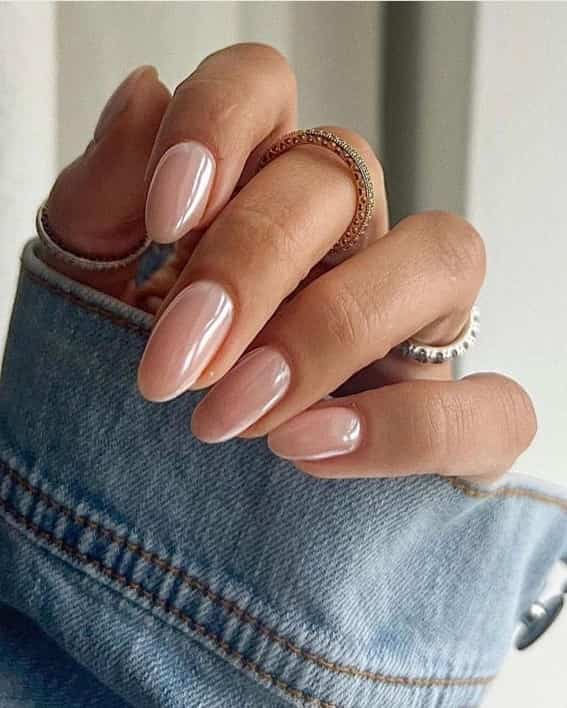 Almond-shaped Pink Glazed Donut Nails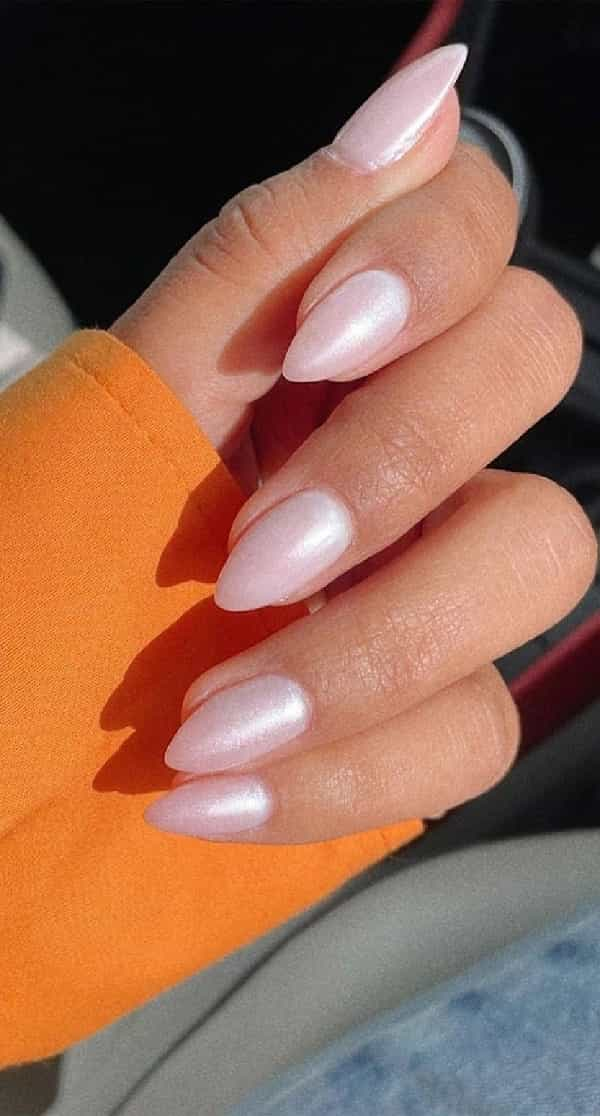 Near Translucent Glazed Donut Nails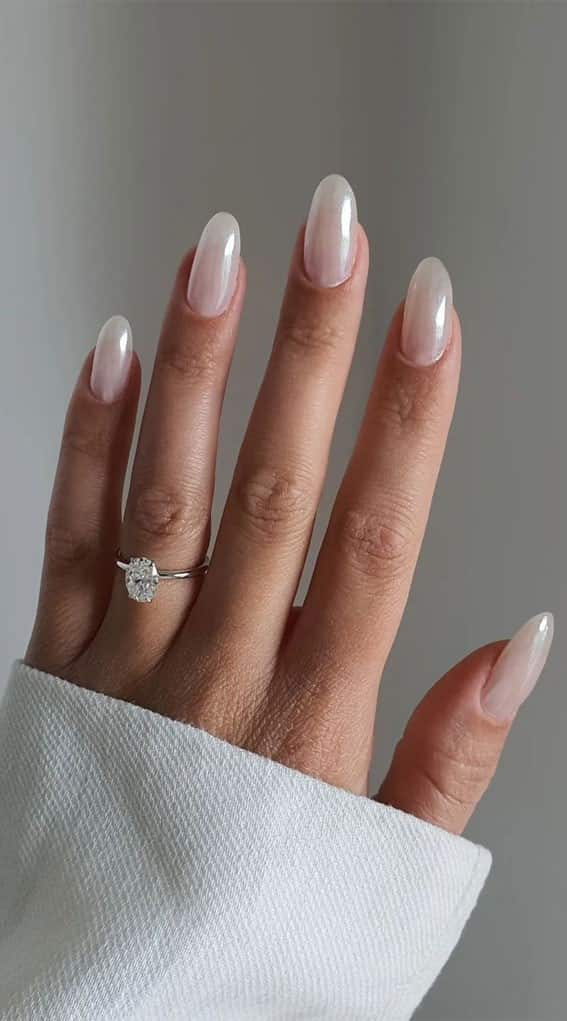 Stiletto Glazed Donut Nails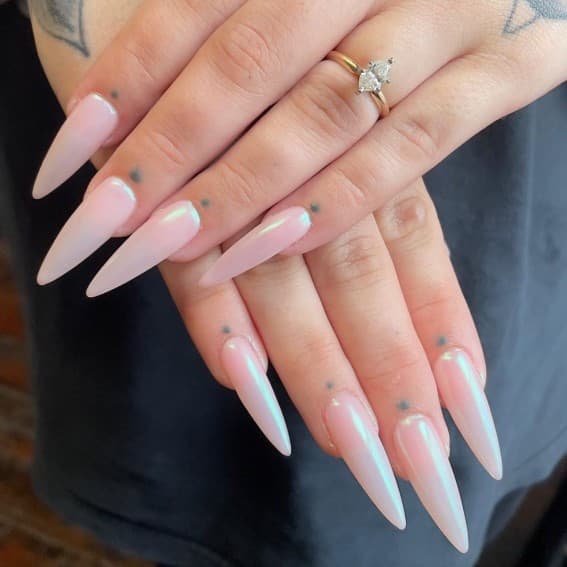 Chrome White French Tip Nails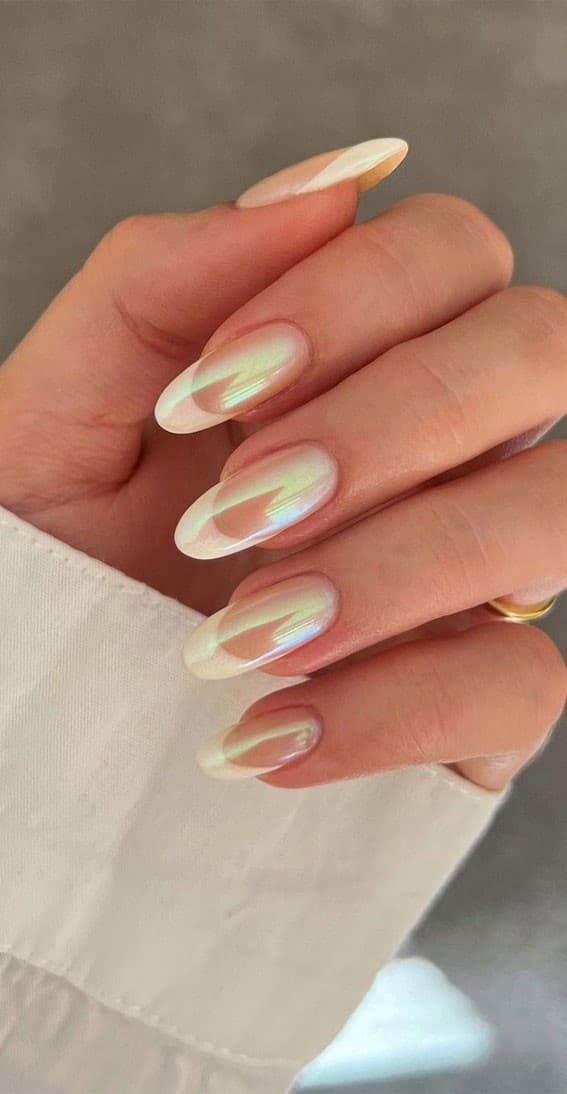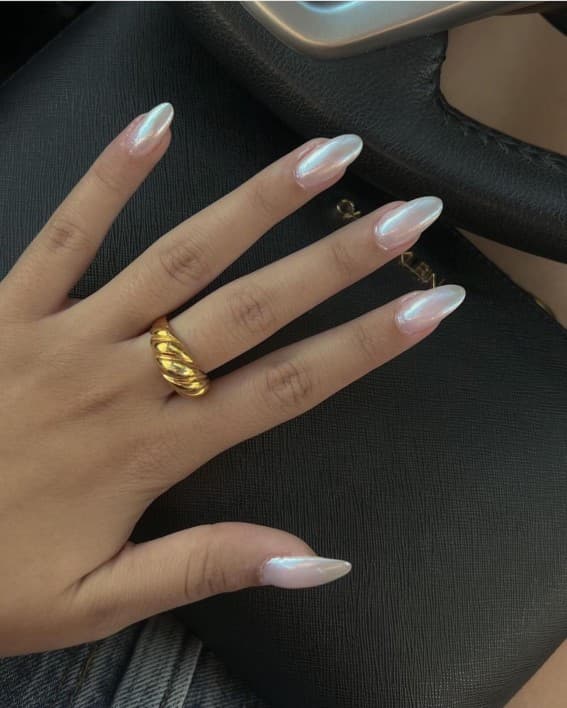 Cute, right?