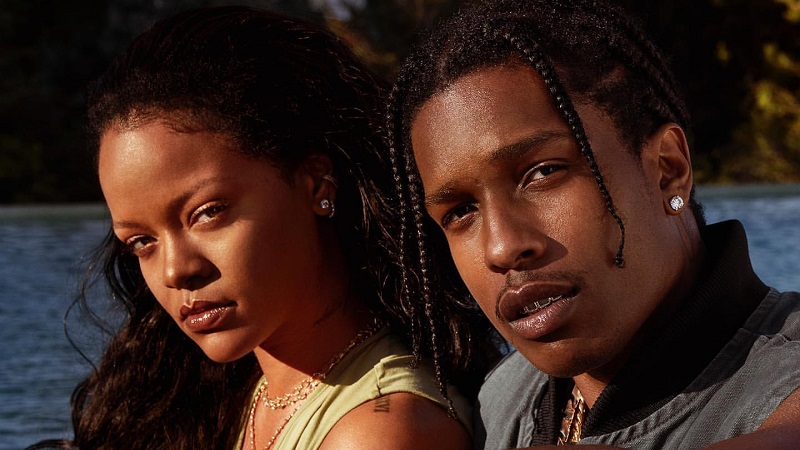 If there's one person who really cares about the women of color when it comes to beauty, it has to be Rihanna. When black women needed more diverse beauty options, Rihanna launched her groundbreaking Fenty Beauty with 40 shades of foundation that caters to all the skin tone.
And yes, for those of us who's been on the lookout for the best affordable skin-care products — men and women (that's right), the wait is finally over. Rihanna has finally and officially reveal her Fenty skincare products and there are epic. The big reveal comes with the campaign video where the singer explained her inspiration as well as the need to launch the Fenty Skin-care. According to the Babardian beauty, women of color have a lot of sensitivity in the skin, hence she wanted the best products that work for everyone.
"My skincare journey has been quite complex…some parts of my face are oily, some are dry, fatigue from travel, plus I have super sensitive skin, and chile now being in my 30s?!!" she said in a statement. "Making @fentyskin was a challenge to cover all bases and thinking of the many skin types that are out there!"
Although the products aren't yet available for purchase until 31 July, the first batch of Fenty skincare entitled 'START'RS' comes with 2-in-1 multitasking products in a simple 3 step routine featuring the 'TOTAL CLEANS'R remove-it-all-cleanser ($25), Fat Water pore-refining toner serum ($28), and Hydra Vizor Invisible Moisturizer Broad Spectrum SPF 30 Sunscreen ($35) which the brand says you can't skip in your skincare routine.
"We made finding a new skincare routine easy with these 2-in-1 multitasking products in a simple 3 step routine— the FENTY SKIN START'RS will brighten skin, snatch pores, and target dark spots—plus they're clinically tested, clean, vegan, AND earth-conscious," the brand said in a statement.
But notwithstanding, you can still get your hands on the products before they hit the shelves by signing up on the brand's official website here. Meanwhile, RiRi also confirmed that her skincare products are gender-neutral — which means men are not left out. "That's right baby…@fentyskin is for my fellas too! No matter who you are, you deserve to have great skin!" she wrote on Instagram while posting with A$AP Rocky.