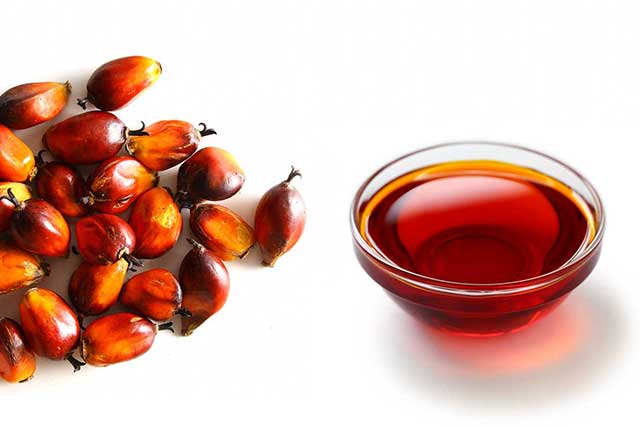 Unrefined red palm oil has unsuspected virtues for the beauty of our body. It is widely used in our African cuisines, although not recommended for cooking, this oil is full of vitamins A and E that are beneficial for the skin. Red palm oil is rich in carotenoids than tomatoes or carrots. There are many benefits offered by palm oil like nutritious values, beauty care, skincare, haircare, etc., To know more about palm oil you can visit Russalgear.
Vegetable oil like palm oil is a precious friend in summer. It helps prepare the skin for sun exposure. It stimulates even more hydration and strengthens the hydrolipidic film to make the fabric more tenacious. It will give you luminous skin and a beautiful tan.
Also, beneficial in after-sun care, this wonderful oil intensely moisturizes the dermal layers and instantly soothes unwanted sensations. It will use its regenerative power to quickly repair damaged tissue.
Highly recommended for the care of mature skin, palm oil is an excellent antioxidant able to combat the formation of signs of aging and there are lots of palm oil uses. It smoothes the skin and encourages its regeneration to improve the appearance of fine lines and age spots.
Good for the skin
Thanks to the beta-carotene it contains, palm oil, and especially red palm oil, prepare the skin for the sun. It prevents dehydration. In summer, you can mix your palm oil with coconut oil. Outside the summer season, palm oil is used in balm, mixed with other vegetable oils, for dry, dehydrated or chapped skin. It also helps to regain elasticity. To have soft skin, you can also pour a few drops of palm oil into the water of your bath.
Very good for the hair
Indeed, in addition to its nourishing properties, it is sun protection and a waterproof treatment. In the summer, pamper and nourish your hair with this oil. It can be applied in pre-shampoo care to nourish the hair fiber and also the scalp. It revives the tips and gives silky hair. Also, she would have the ability to soften the hair and act as a detangler. Excellent for sealing moisture in the hair, it creates a barrier between your hair and the outside.
For this reason, moisturize your hair well before using it. And unless you go swimming in the sea or at the pool, have a light hand using this oil as a sealing oil. It is the beauty ally for curly hair, frizzy, curly but not only. It is very good care for smooth hair too. There is only less number of palm oil disadvantages but it offers more benefits. Everything has pros and cons.
This oil has true antioxidant among other things, a restorative action on the skin. It reduces the effects of the sun, smoothes facial features, and also highlights the natural radiance of the complexion.
Palmitic acid, advantageous for fragile skin
Saturated fatty acids such as palmitic acids are well known for their antimicrobial potency. They cleanse the skin and purify microorganisms responsible for inflammation and imperfections.
Rich in palmitic acid, palm vegetable oil restores the protective barrier of fragile skin. In the case of skin infections such as acne, it helps neutralize bacteria and stop the eruption of pimples. Being a regenerator, this beauty oil will activate skin repair. Some people have doubts like: Is Palm Oil Cancerous?, Does Palm Oil Cause Stomach Problems? etc. But it gives you more benefits to your skin as well as your health.
So if you want to have a softer skin and a luminous complexion, you can use red palm oil. It can be used as a mask on the face and scrub on the body.
Mask With Red Palm Oil
Just apply directly on the face, your red palm oil, avoiding, of course, the eye area.
Another tip is to mix:
• 3 teaspoons of red palm oil;
• 2 teaspoons of baking soda;
• 1 teaspoon of lemon juice;
• 1 tablespoon plain yogurt or cream.
Leave for 15 to 20 minutes then rinse with warm water. This oil is difficult to remove, I suggest you finalize the cleaning gently with micellar water.
Scrub With Red Palm Oil
For 2 tablespoons of red palm oil, you need:
• 1 tablespoon lemon juice
• 1 tablespoon of honey
• 1 teaspoon of turmeric
Increase the doses according to how much you need for your body. Make the mixture and apply it on your body. Leave for 5 minutes, then use sugar or coarse salt to rub and exfoliate the dead cells. Then rinse with warm water before bathing.
Red palm oil is very messy, so make arrangements not to stain everything around you.
The frequency of the mask or scrub is 2 times in the week. And do not forget the most important: after such care, always nourish and moisturize your skin, with your usual cream or vegetable oil.