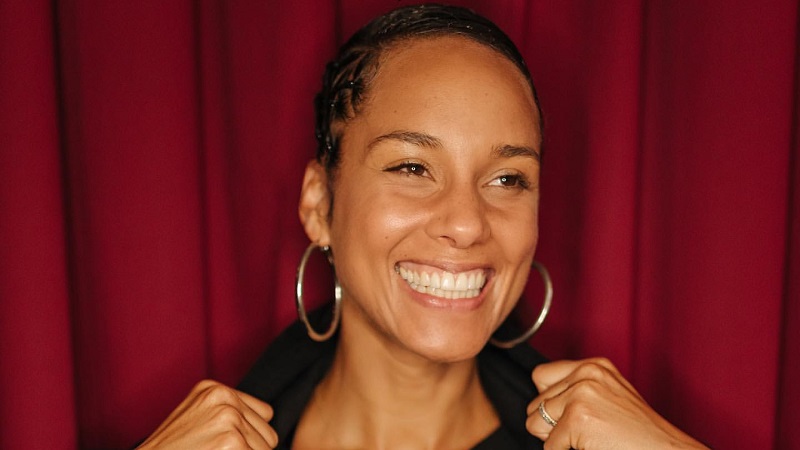 With her naturally glowing skin and her makeup philosophy, Alicia Keys supposed to be a major player in the skincare industry by now. But sometimes it better comes late than never. Alicia Keys is launching her own skincare brand and it's no big surprise coming from someone who knows more than a thing about a great skincare routine.
As per the reports, Keys is teaming up with American beauty giant E.l.f to create a lifestyle beauty brand that will focus on cruelty-free wellness and self-care products. The news comes after the company revealed in a press release on Wednesday that the line is expected to launch in 2021.
"We are beyond thrilled to leverage our strengths to help realize Alicia's vision, as it not only aligns with our mission to make the best of beauty accessible, but infuses it with an even deeper dimension," said Tarang Amin, E.l.f's chairman, and CEO, in a statement. "As a brand builder, I'm excited and very energized about the opportunities for us to reach new audiences in creative ways and to continue to lead in category innovation."
In a time like this where inclusion has become the subject of the day, Keys will not only launch a cruelty-free brand, but inclusive products developed in partnership with dermatologists. "A culmination of Keys' personal skincare journey and her passion for bringing light into the world, this new lifestyle beauty brand will enable Alicia to further explore conversations about inner beauty, wellness and connection," the press release added. "With an inclusive point of view, an authentic voice, and a line of skin-loving, dermatologist-developed, cruelty-free products, the brand aims to bring new meaning to beauty by honoring ritual in our daily life and practicing intention in every action."
Keys in no stranger when it comes to pampering her skin. In May, she treated fans to her skincare secrets, revealing what keeps her wellness-inspired skin glowing. "I've always cared about skincare but…I didn't always have good skin," she said in the video for Vogue, adding that "everybody's different." 
In 2016, the 15-time Grammy winner made headlines after she penned down a letter explaining her view on makeup. In the letter, Keys revealed that she was tired of wearing makeup due to the insecurity attachment. 
"Every time I left the house, I would be worried if I didn't put on makeup: What if someone wanted a picture?? What if they POSTED it??? These were the insecure, superficial, but honest thoughts I was thinking. And all of it, one way or another, was based too much on what other people thought of me," she wrote. "Cause I don't want to cover up anymore. Not my face, not my mind, not my soul, not my thoughts, not my dreams, not my struggles, not my emotional growth. Nothing."