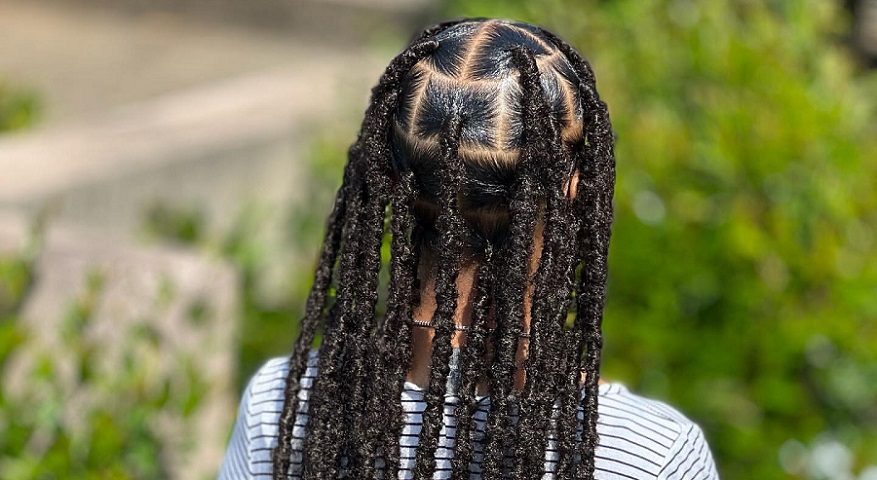 Soft locs are a trendy hairdo at the moment and it's not hard to understand why. One of the many reasons is that it offers you a sultry and carefree boho look. There are several closely related styles under the umbrella of faux locs, especially with the difference in firmness, length, waviness, and softness of each. Whether it's butterfly locs, a boho loc, or a soft loc, their natural standard perfectly complements your style while enhancing your appearance.
Soft locs are as gentle as the name implies, unlike other faux locs, which are quite rigid in texture. In wrapping this hairdo, crochet locs, afro kinky, or passion twist hair is used. The aftermath of getting your hair wrapped with the above elements is an excellent but temporary alternative to dreadlocks especially if you're not ready to have a long-term "loc" commitment.
Below, we've shared 5 facts that could inspire you to get the hairstyle.
Soft locs are incredibly stunning
Needless to say, soft locs puts your hair on a completely refreshed pedestal. Even though it is widespread knowledge that the older the hair seems, the more attractive and natural it appears, acquiring these locs may entirely overhaul your looks and even send a jaw-dropping message to random onlookers.
You get the bohemian vibe
Ladies with natural hair will appreciate the adaptability and naturalness of this hairstyle. As Black women's beauty inventiveness and creativity soar, the flair for these classic protective styles grows more unorthodox and artistic, and that's precisely what these soft locs do for you — elevate your nonconformity!
It puts less strain on your natural hair
If you want to give your hair a breather and allow it to enjoy all of the flexibility that there is, it's best to opt for a style that tucks the ends of your hair away and reduces manipulation. The skill of a professional hairstylist will help to achieve this flexibility although this version of faux locs is naturally gentle to wear and style.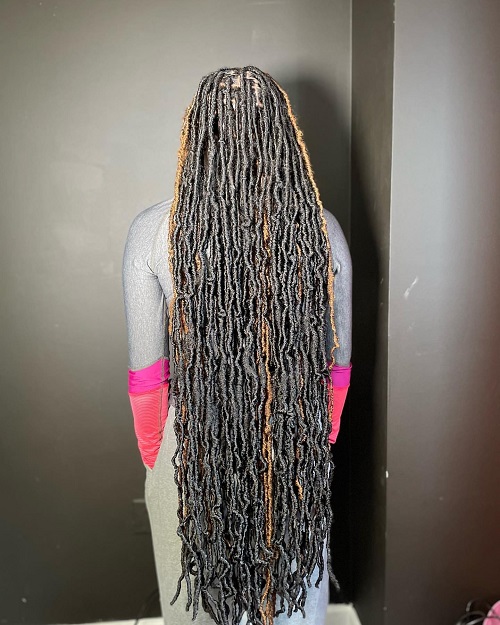 Photo: Instagram.com/stylesbydesii
Soft locs are pretty quick to install
When compared to traditional braids, which may take up a significant portion of your day, it's relieving to know that soft locs can be completed in a very short period depending on the length and size of the locs, they can take anywhere from two to five hours to install.
Washing your locs requires some doable tricks
Washing these locs may seem like a herculean task, but it is not. Because of its delicate nature, however, applying too much friction to the locs will cause them to loosen and finally come undone. The washing process is simple —Go the scalp therapy way; wet your scalp, apply shampoo, and scrub it with the pad of your finger. Using your nails can produce excessive friction on your scalp, which can lead to hair damage. Apply and distribute the shampoo through your hair gently in a downward motion then rinse your hair and apply conditioner.
Installing Your Soft locs:
The installation process for Soft crochet locs differs from that of faux locs. Although for both hairstyles, you can plait your hair separately before adding the hair.
You may also want to note that the type of hair utilized is crucial to perfecting soft locs. Most stylists prefer to use crochet locs, kinky wrapping hair, afro kinky hair, or water wave passion twist for it.
We have highlighted three alternative methods for installing your soft locs.
For a smooth appearance, first, unravel the crochet loc and wrap it around your natural hair's base.

Alternatively, you can wrap the spring twist hair around the base of the crochet loc till your natural hair reaches the end. This will help in creating the "distressed effect"

Thirdly, you can decide to wrap the passion twist around the crochet loc and your natural hair from the roots to the ends of the loc giving your hair a dramatic vibe.