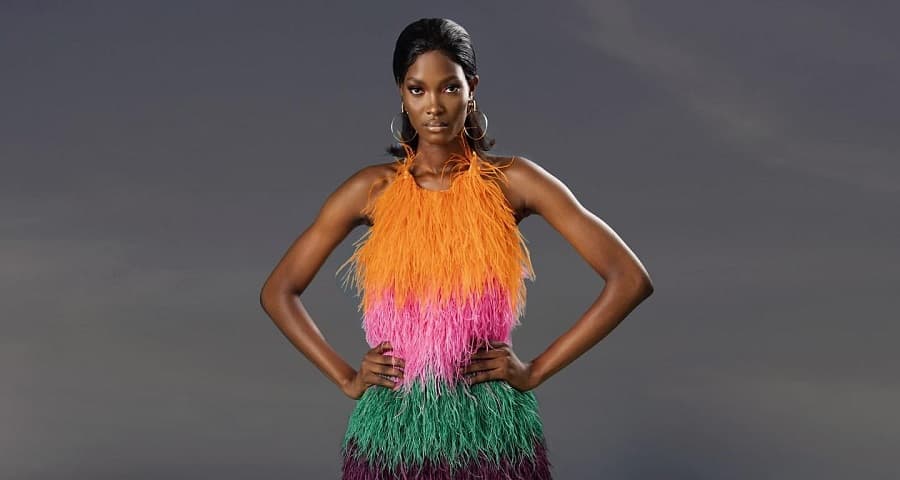 Whether a child or a grown-up, dreams are always valid and Orange Culture's latest collection is no different. 
For the Spring-Summer 2023 collection, Adebayo Oke-Lawal, the creative director and the man behind the androgynous Nigerian fashion label revisited his past dreams — one that comes in form of a fun and spirit-boosting streetwear, a 70s-inspired pantsuit that was notably worn with a hand-weaved crop top and frill shirts that were a major thing in the 80s discotheque. 
There is also a lot more to expect from the collection — from print shirts and pants to maxi dresses, bodysuits, and the ultimate Noble higher-waist trousers, etc.
"As a quirky child, whenever I got bullied for being out of sync with the norm, I escaped the trauma by fantasizing about the place where I felt safest. A happy place with just family, bright flowers, beautiful animals, and joyous color," the brand explained in a statement. " A place where I could confidently share my secrets and celebrate with like minds. Growing up in my home country, there weren't many such happy places for people that looked and expressed themselves like me. This led me to constantly infuse the escapism of my childhood in my work."
The brand also collaborated with "Sigil Handmade" to infuse hand-woven pieces such as beaded bags and crochet goodies to edge up the collection. 
Dreamland features fun, light-hearted, and cheerful Orange culture custom prints inspired by the playgrounds and animal havens of my childhood. We collaborated with Sigil Handmade to create beautiful animal-inspired hand beaded bags and Crochet Goodie to create beautiful select handwoven crochet pieces to add to the excitement of the collection. As usual we played with fabrication with a disrespect for the idea of gender but added an extra layer with local techniques from hand dyed select adire pieces made from our local funtua cotton.This collection was made deeply with a lot of love and humanity.