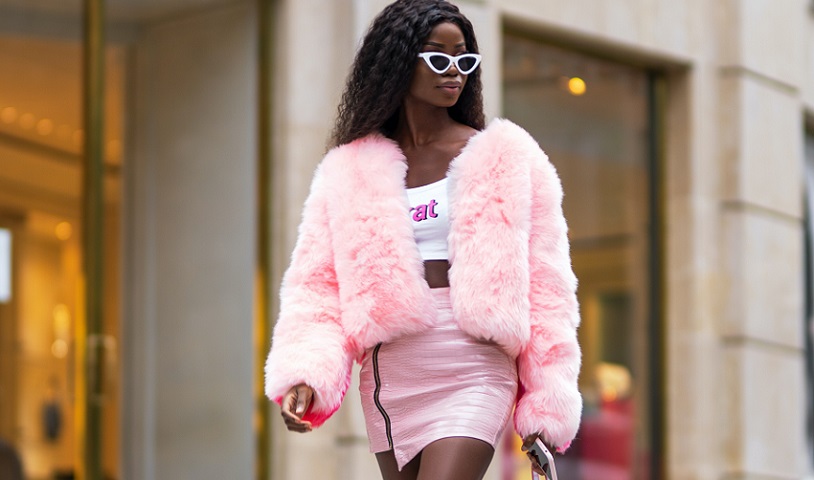 Nothing embodies the saying "what goes around comes around" like the fashion industry. In recent years we have seen trends from the early 2000s and 90's come back full circle in a revamped way. Whoever said goodbye to the mini-skirt trend in the 2000s, didn't see this upgrade coming.
Thanks to fashion weeks and Gen Z TikTok, the mini-skirt trend is back and it looks like it's taking over street fashion real fast. Now that the height of the pandemic is over, designers are re-embracing sexy designs and showing off lots of skin.
For two whole years, we've been indoors, cautious, wearing pajamas, joggers, attending zoom meetings, and kissing goodbye to fun nights out with friends. Now that things are returning back to normal, the mini-skirt trend is heating up. 
Take, for example, designer Miuccia Prada highlighted the itsy-bitsy trend in the Prada's and Miu Miu's spring 2022 collection. Other prestigious brands across the Spring/Summer and Fall/Winter 2021 shows, including Chanel, Versace, Balmain also followed suit, further proving that pieces with mini hemlines are gaining more momentum than before. For Prada, it was, the shorter the impact.
However, we've said goodbye to the Brittney Spears and the Christina Aguilera way of wearing the mini skirt, this time around we are styling the trend with a modern and updated mindset. So keep reading for how to wear the mini-skirt trend like a grown-up.
Pair the skirt with an oversized blazer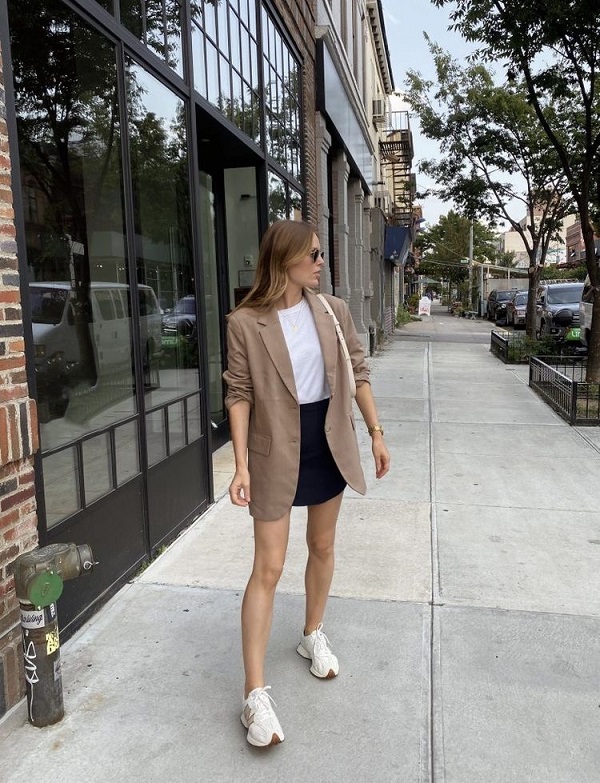 Photo Courtesy
You can't ever go wrong with an oversized blazer; it goes with almost anything and the mini skirt is not left out. The blazer will add a grown-up vibe to your outfit because it manages the silhouettes and proportions of your outfit perfectly.
Go for high waisted minis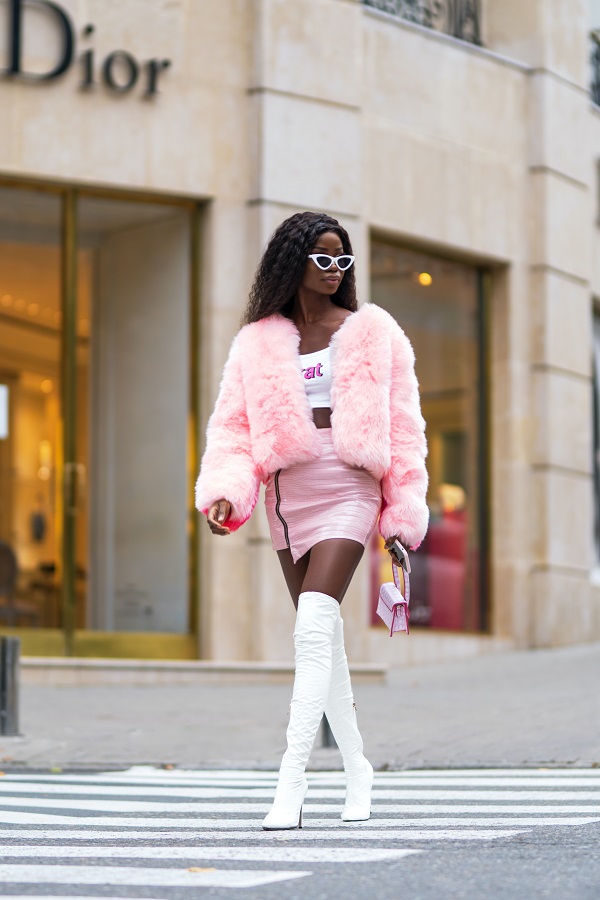 Photo: Vladimir Yelizarov/Unsplash
Low waist minis? Begone! Those were great for Brittney and Paris Hilton but if you're trying to rock the mini skirt trend the grown-up way then a high waist skirt is perfect. The low-waisted styles of the 2000s won't work for everybody type but high waist? Everyone can pull it off. It not only flaunts your figure but it adds a bit of class to your entire fit. Especially when you pair it with a nice tee and classic mules.
Balance the proportions with an oversized sweatshirt
Mixing proportions is fashion 101 if you're looking to upgrade your outfit. In this case, a sweatshirt will do justice to the mini skirt in terms of looking bulky above and very fit beneath. This combo will give Gen Z plus Gen X vibes combined and that's a good thing.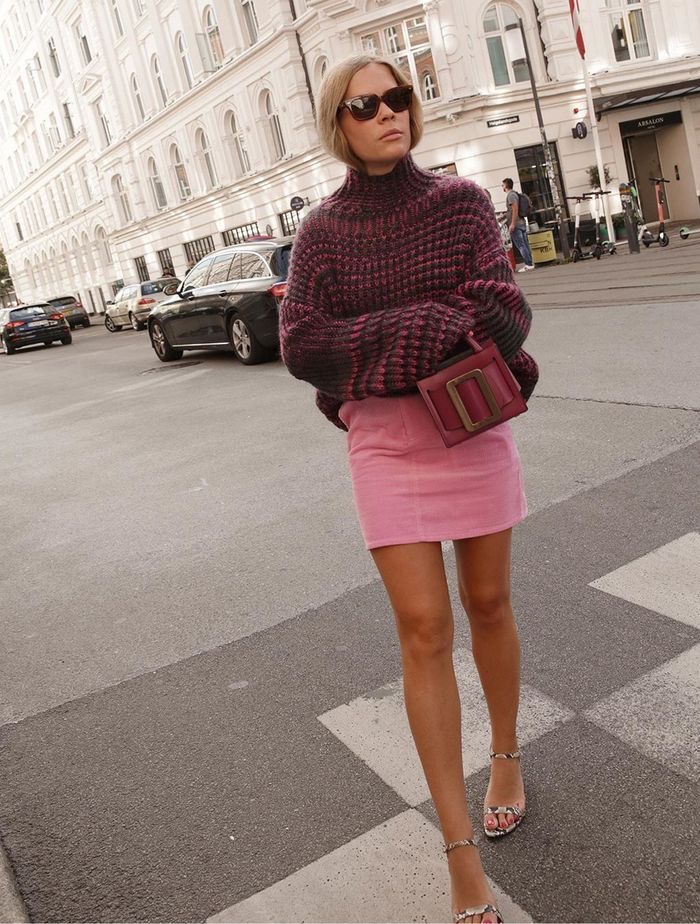 Photo Courtesy
Pair the skirt and oversized sweatshirt with your choices of shoes, low heels for a date, sneakers for a day out, and flat mules for a night out. It's all about your preference.
Pair it with classic knee-high boots and shirts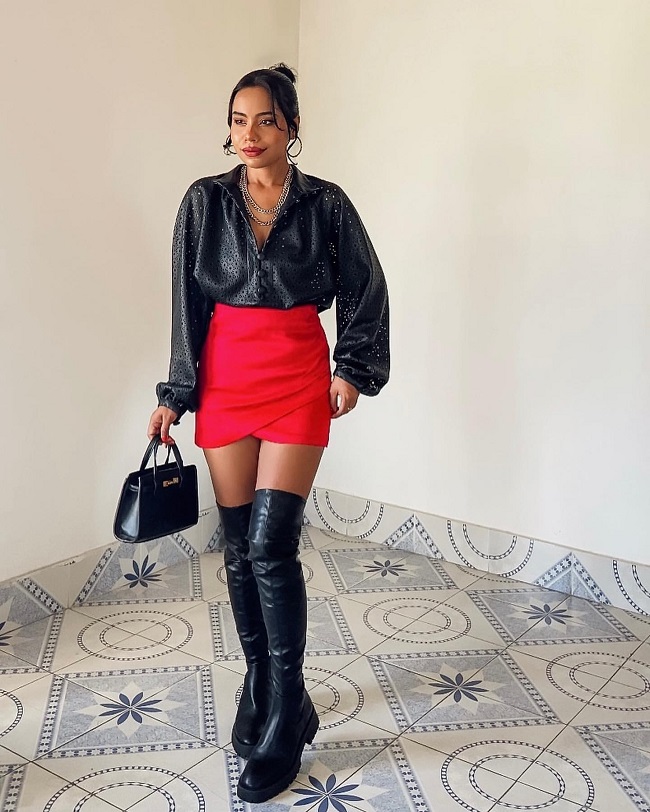 Photo: Instagram.com/fashion_peopleandplaces
You can definitely rock this one to the office and if it's a cold day add a pantyhose to complete the outfit. Knee-high boots and short dresses or skirts have been besties in the fashion world since before we can remember, it's an inseparable duo. It's perfect because you can't go wrong with it and it brings just the right adult energy to the table.
Mini skirts paired with neutral jackets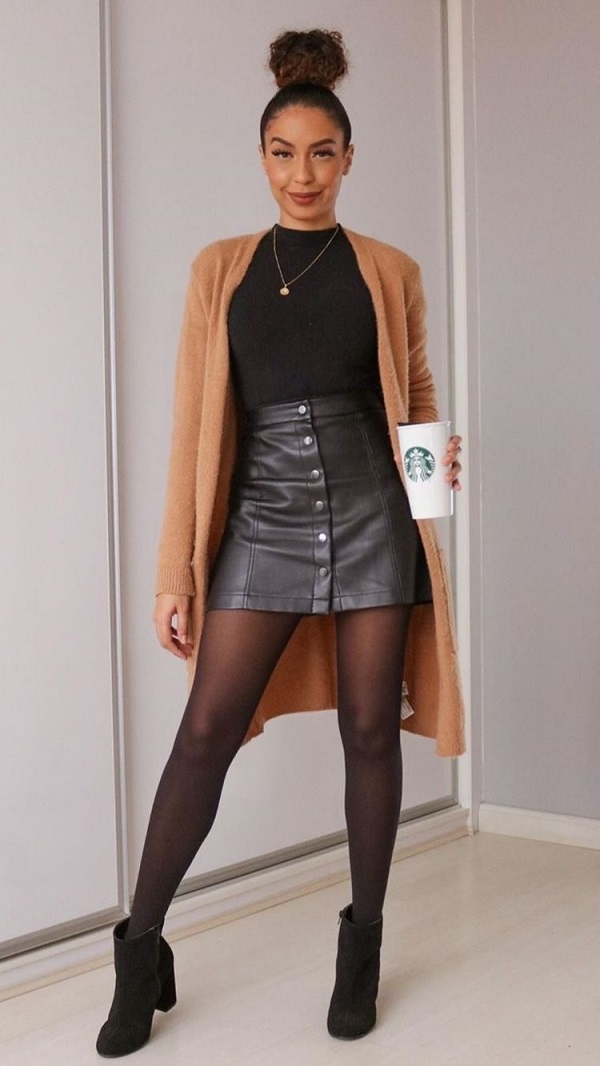 Photo Courtesy
Mini skirts, especially the black hue and neutral jackets or neutral tops are the best. It gives you a very mature playful look that's perfect for any season, not just spring and summer. Add some edge with a long jacket.
Go Sporty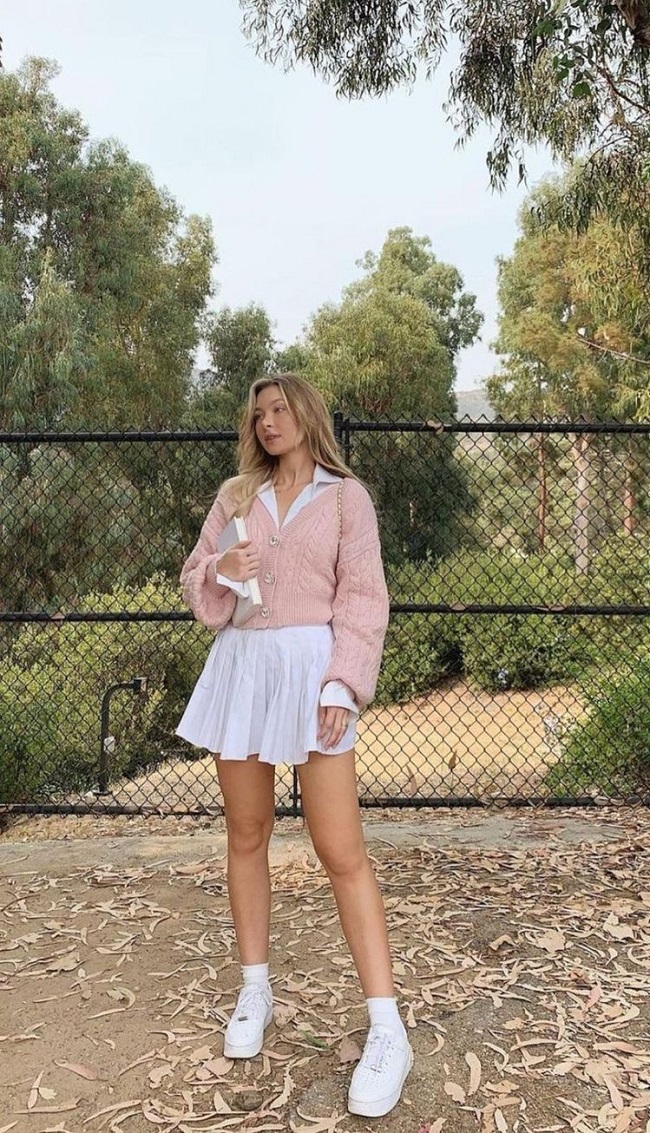 Photo Courtesy
The tennis mini skirt trend has been taking over fashion TikTok for a while now. Now that the mini-skirt trend is officially in the chart, feel free to rock this trend in all its glory. Pair white Tennis skirts with sweaters or fitted colorful tops and sneakers for a youth-ish and sexy look.