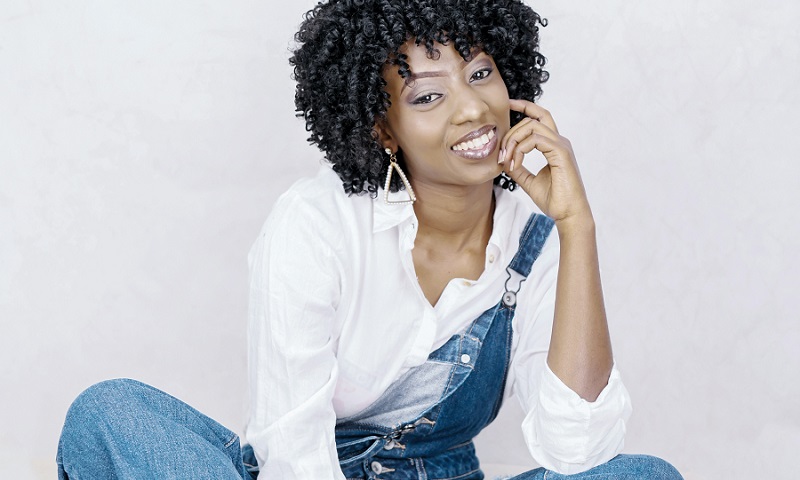 As the spring season heightens and your dress style fluctuates between temperatures, you may want to try out something that successfully keeps you an edge close to winter and subtly introduces you to the summer dress code. Dungarees can be the latest addition to your closet if you seek flexible spring outfit options. Seriously, they go with any style, are appropriate for a variety of events, and make getting ready in the morning a snap.
There's no better season to experiment with fashion than spring when the weather is a combination of warm and chilly, allowing you to test out new outfits. Here's a little bit of inspiration to keep you reading — you can experiment with your dungarees in a variety of ways ranging from casual to formal but all reeking of sheer sexiness! Not to forget, dungarees come in many shades too.
Now, as much as you're excited to break out your summer classics in your dungarees, you may need to layer them a little bit, to maneuver the weather. Keep reading for how to style your dungaree this Spring.
Dungaree with a turtle neck sweater doesn't look bad: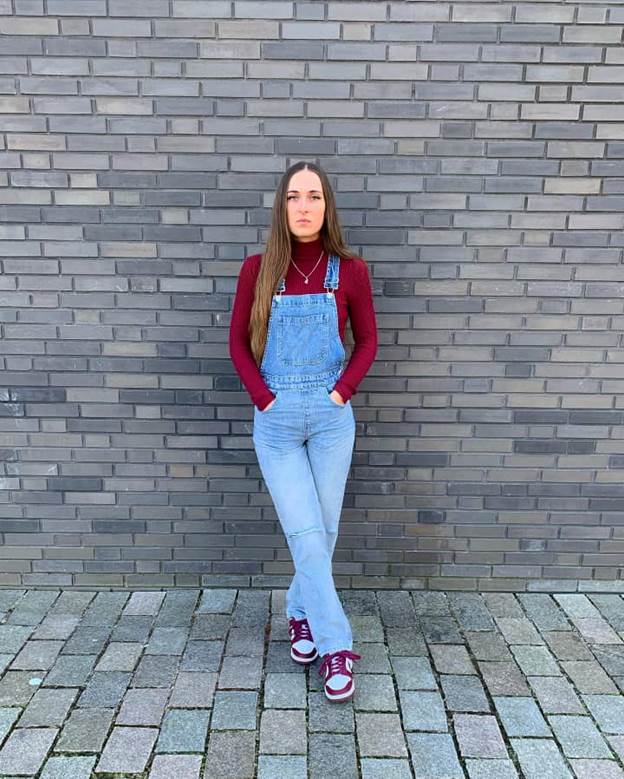 Photo Courtesy
Getting ready for a cold day in spring? Layering your dungaree with a turtleneck sweater isn't a bad idea at all. This may also be your new favorite weekend outfit. Who knows?
Top it up with a blazer: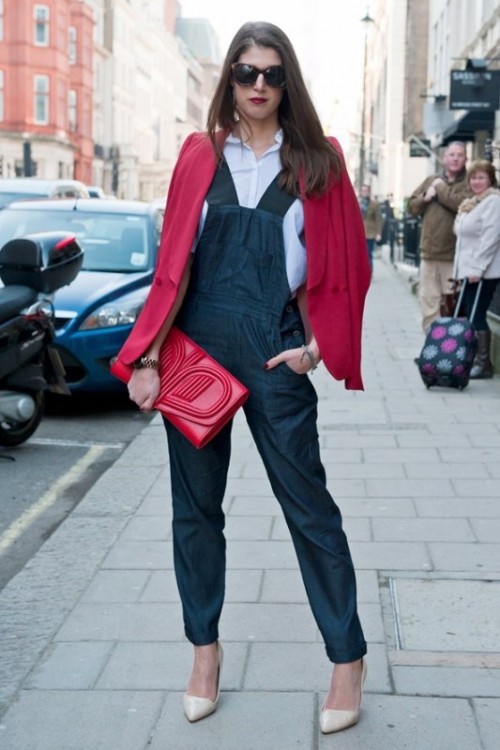 Photo Courtesy
Blazers worn with dungarees provide a classy casual touch to your ensemble. Instead of wearing just jeans and a T-shirt, try this cool combo that is both casual and sophisticated.
Throw on a thick jacket when the temps are chilly: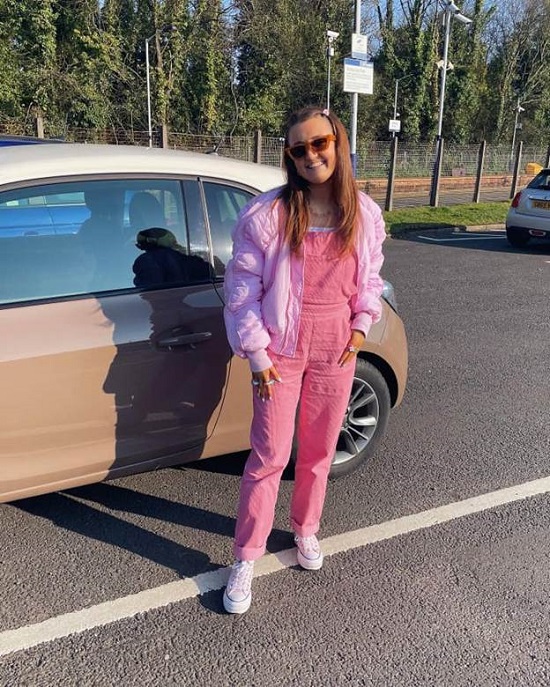 Photo Courtesy
For a schoolgirl appearance, layer a thick jacket over your dungarees. For even chilly temps, add an extra layer, and a coo girl hairdo to finish the look. 
Show some skin with off-shoulder tops: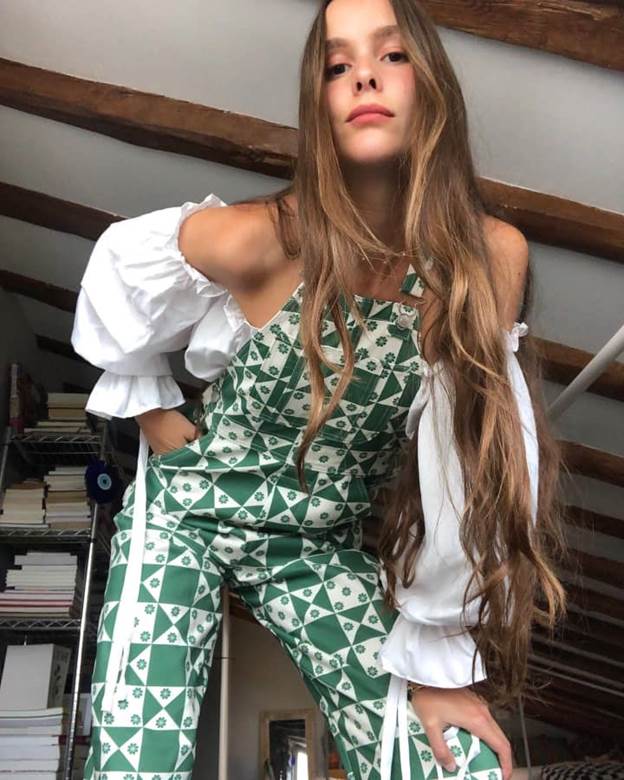 Photo Courtesy
The rule is simple: If you want to stand out, be unique. Off-shoulder tops are a great combo with dungarees and are very stylish. Layer an off-shoulder blouse over dungarees and wear it with heels to dress them up for the evening. A little addon here and there is really up for grabs!
Wear them dungarees over hoodies: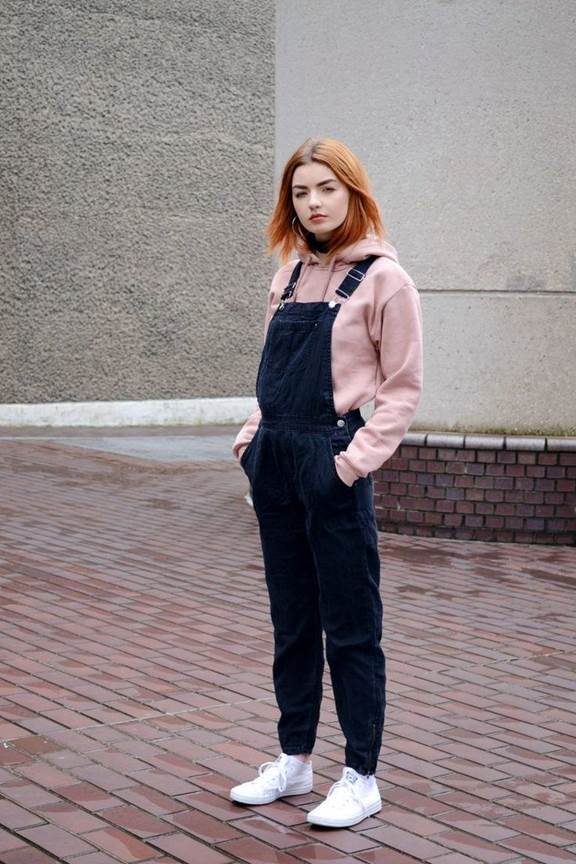 Photo Courtesy
This is regarded as one of the more fashionable streetwear and is appropriate for random events, parties, and even a casual stroll. Make a pleasing contrast between your dungaree and your sweater. You can even initiate a pleasant contrast between your dungaree and your sweater by wearing a deeper color of one and a lighter color of the other.
Dungarees are essentially a DIY appearance that allows you to express yourself. Play around with colors, stripes, full sleeves, and short sleeves to discover the appearance that best suits you. From retro styling to casual rocking, these styles are well worth it if you're a dungaree devotee. Don't forget: Always hang around with some attitude!