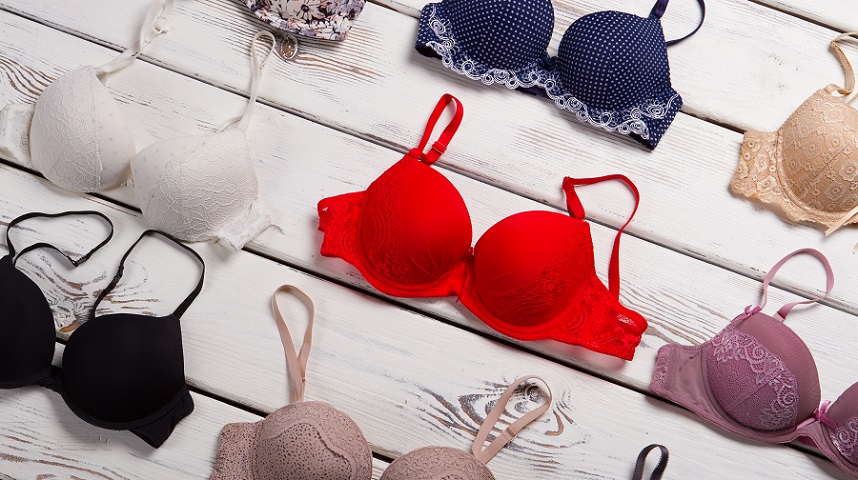 Finding a comfy bra doesn't only entail getting the right cup size and fit. You also need to think about the design, the level of support, and the type of coverage you want when shopping for this undergarment. Since there are so many types and designs of bras in the market, choosing the right one can be overwhelming. 
To guide and help you out with this problem, here are the top types of bra and their purpose:
1. Full-coverage Bra
As the name implies, full coverage bras are designed to provide you with the maximum coverage of your breasts. Thus, you can expect the cup portion of this innerwear will cover your whole boob area. They are ideal for ladies with full breasts who want maximum support for everyday use.
2. Bralette
In recent years, celebrities and Instagram influencers have been rocking the bralette all over the place. As a result, this bra type has surged in popularity. Like the bandeau, it can be innerwear and outerwear. You can use colorful and stylish bandeaus and bralettes to add pops of color to your outfits.  
Although bralettes can be fun and are typically made from lace, fancy fabric, or stylish straps, they don't offer much support even if they give full coverage. A bralette used as innerwear is ideal for people with small breasts.
3. Sports Bra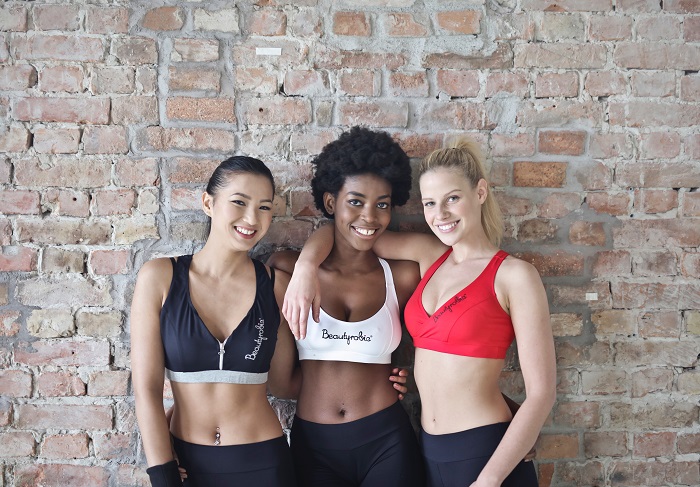 Photo: Bruce Mars/Unsplash
When you exercise, run, dance, or engage in heavy physical activities, your breasts need all the support to keep them in place as you move. You need to wear a good sports bra for full protection from all the bouncing and movement. Whatever your body shape and breast size, you can find a sports bra that will fit and provide you with the full support and coverage you need and deserve.
4. Bandeau
You're correct if you think a bandeau is like a band. This type of bra is a strip of cloth or tube top that typically doesn't have cups, straps, hooks, or any fastening implement. The main goal of this undergarment is to provide a casual and comfy feel while providing full breast coverage. But don't expect such an undergarment to provide support, especially if you have large and round breasts.
5. Maternity
Pregnant people will tell you that almost every part of their body is out of whack and tender, especially their tummies and breasts. So, pregnant women need all the help they can get, including ensuring that their breasts are comfy and fully covered. They need an adjustable and flexible bra to give room for growth and offer maximum support for enlarged breasts, and a maternity bra offers all of these features.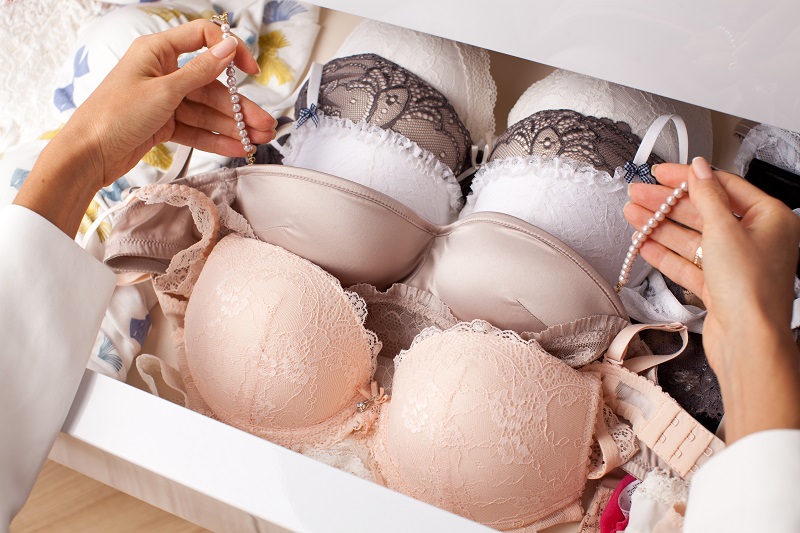 Belena - stock.adobe.com
6. Racerback
As the name implies, a racerback bra has straps that either converge or crisscross at the back, making it great for sleeveless or halter tank tops or dresses. However, this bra gives so much more than style. It can also provide full coverage and great support. So, finding a sports bra that's also a racerback is not surprising. Additionally, this is an ideal design for those with large and full breasts because it aids in distributing breast weight across your back. Lastly, racerback bras can help women who want to improve their posture.
7. Convertible Bra
If you want flexibility, then the convertible bra is the ideal type for you. This undergarment can be a strapless bra, halter, racerback, asymmetrical, and more. This bra's main feature is its flexible and attachable straps. Still, it comes in various styles, so you must choose whether you want one that focuses on full support, coverage, or just sheer lacy style.
8. Strapless Bra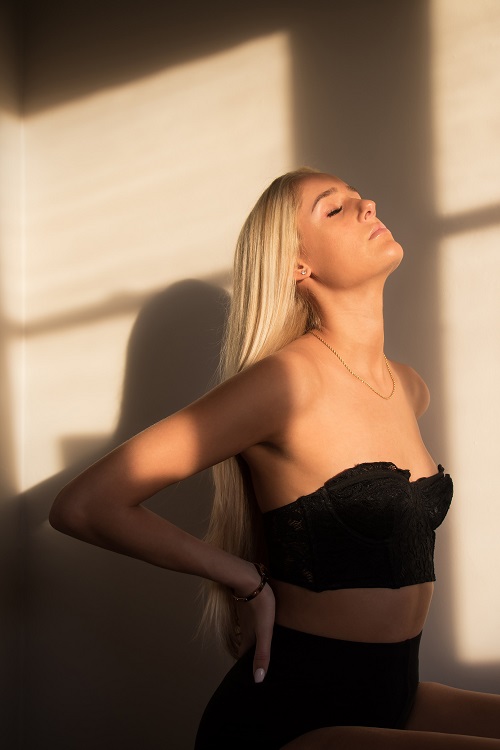 Photo: Max Anderson/Unsplash
Aside from a full coverage bra, the strapless type is quite common among women. A strapless bra functions much like any regular innerwear. The main difference is that a strapless bra doesn't come with straps, so they are best for clothes that feature your shoulders. The right fit is very important in a strapless undergarment. An overly tight bra can be uncomfortable, while a loose one might not stay in place because it doesn't have a strap to offer additional support.
9. Push-up Bra
If you want an inner garment that will make your breasts look fuller and bigger, you need a push-up bra. Although you will find push-ups with a lower-cut design, this bra style typically gives full breast coverage. It also comes with an underwire to add support and achieve the appearance of more cleavage.
The Bottom Line
There are many different types of bras out there, but not all of them are created equal. In fact, there are more than nine bra types available on the market, and each of them serves a very specific purpose. Now that you know the most common bra styles, you can start to identify which bra can best flatter your figure and lifestyle.