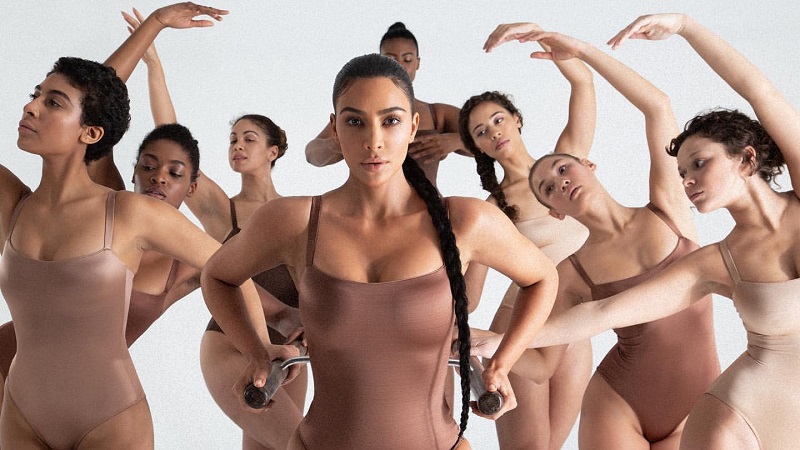 Kim Kardashian continues to find a solution for women to feel and look good. From owning a lineup of fashion brands to launching her KKW Beauty and KKW Fragrance, which sold out immediately and generated $14.4 million and $14.3 million in sales, respectively, Kim is now looking into the shapewear industry, hence the launch of her SKIMS shapewear line.
Following the announcement of SKIMS last September, it was reportedly sold out immediately, after which it was restocked and sold out again. In that case, the reality star was at Nordstrom NYC yesterday, for the flagship launch of the shapewear brand with the fashion retail store.
Today is the day we launch @SKIMS at @Nordstrom and we are here in New York to celebrate! @KimKardashian will be at the Nordstrom NYC Flagship on West 57th St at 11:30am, we have an amazing event happening with lots of fun surprises and goodies – we can't wait to see you there! pic.twitter.com/pmyTTKmZAl

— SKIMS (@skims) February 5, 2020
This is some good news for shapewear fans—which means you can now shop the shapewear both in stores and online. According to Kim, "This is just the beginning of the SKIMS physical retail experience," she told ELLE at the launch.
"I really hope to see it everywhere," Kim continued. "I think it's just a necessity that everyone really needs. I know that we've been branching off into loungewear and pajamas, and I just, I really want to stay true to our brand, which is really I think minimal and inclusive. And I just hope that we take over in this space. It's just crazy that there are lines like that for underwear and shapewear and something that I wouldn't have ever dreamed that people would be lining up for. I mean, our [business] model didn't start off to have low quantities and have it sell out all the time. I want it to be in stock, and it's so crazy, and I'm so grateful that people love it so much that they keep coming back for more."
Just in case you're wondering, SKIMS is a brand that offers a collection of nude shades of bras, underwear, and bodysuits. It is engineered with ultra smoothing and compressive material that delivers a comfortable, second-skin feel, according to the brand. It comes in four tonal shades with the size from XXS to 5X. 
View this post on Instagram
So, if you really want to get get your hands on the shapewear to join the SKIMS gangs, head over to Nordstrom now before it's sold out again.