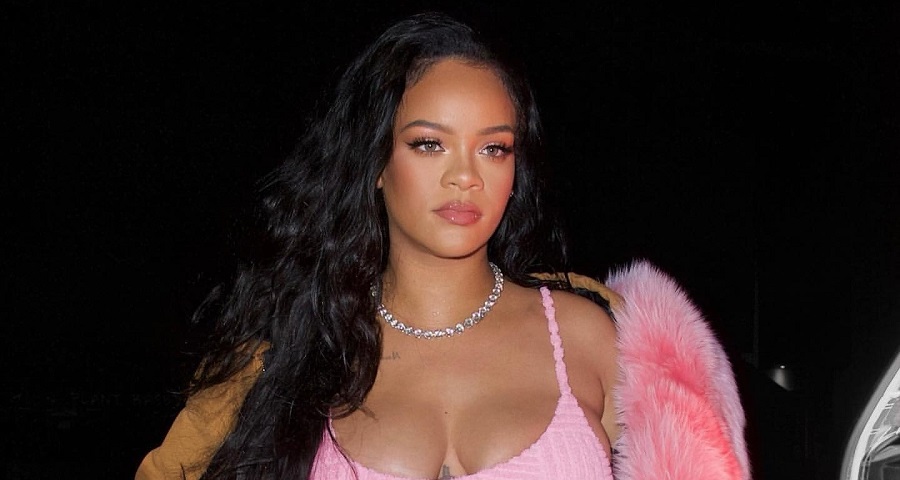 Like many unexpected pregnancies, Rihanna didn't plan her pregnancy but she embraced motherhood just when it showed up. The Fenty Beauty founder is the cover star of Vogue Magazine 2022 May Issue. She opened up to the magazine about her pregnancy, maternity style, and relationship with A$AP Rocky in the accompanying interview. 
Having been killing it right from day one of her pregnancy fashion, RiRi said she was first nervous about dressing up after finding out that she was pregnant.
"When I found out I was pregnant, I thought to myself, There's no way I'm going to go shopping in no maternity aisle. I'm sorry—it's too much fun to get dressed up. I'm not going to let that part disappear because my body is changing," the told Vogue.
View this post on Instagram
She also admitted to the magazine that she and Rocky weren't "planning" to have a child, but they were "certainly not planning against it."
"I don't know when I ovulate or any of that type of shit. We just had fun," RiRi said, adding that the motherhood "journey began" when she decided to take a pregnancy test one day and it came out positive, prompting the two of them to visit the doctor's office the next morning.
Speaking about her relationship with Rocky, the 34-year-old cited transparency, saying they are both open to each other. "What I love the most about us? Transparency with everything: how we're feeling, what our goals are, what our fears and insecurities are. The vulnerability to be able to say what you feel about each other," she said.
View this post on Instagram
Having known each other for many years, RiRi and Rocky used to be just friends. Sometime in 2012, the two performed her hit single "Cockiness" together during the 2012 VMS. In 2020, Rocky also featured in a Fenty Skin campaign, alongside Rihanna, and Lil Nas X. But their romance took a different dimension when the world entered a COVID-19 lockdown. According to reports, RiRi and Rocky spent most of their time together during the lockdown, which include road-tripping and hanging out. "He became my family in that time," she said.
At that time, however, the "Doja" singer described Rihanna as "the love of my life," which obviously, she feels just the same.