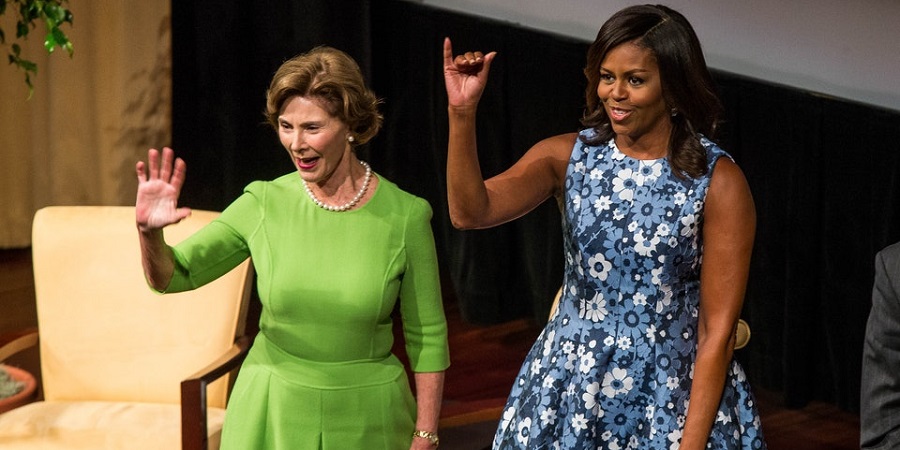 It's that dreaded time in the history of humanity where the whole world is under attack with countless number of deaths and hospitals experiencing an outpouring of patients. So what on earth are we supposed to do? As the lockdown continues, it is imperative that we stay strong while also adhering to the simple precautionary measures.
Two former First Ladies of the United States, Michelle Obama and Laura Bush have teamed up to deliver a message of hope from their respective homes. The message is in collaboration with the One World: Together at Home — an event that took place over the weekend alongside Lady Gaga, Global Citizen and the World Health Organization.
Although you've heard a series of uplifting and courageous messages since the COVID-19 outbreak, a lot more others still need these inspirations to stay hopeful. In the video, Mrs. Obama and Mrs. Bush emphasized the need for courage in these difficult times and sending their overwhelming gratitude to the medical professionals and everyone actively involved during this period. 
"The coming days will not be easy. But this global family of ours is strong. We will continue to be here for one another. And we will get through this crisis together. Thank you," Obama concluded the message. Watch the video below.
Former First Ladies @MichelleObama and @LauraWBush appeared on One World: #TogetherAtHome to stand in solidarity with @WHO and the incredible health care workers defending our communities against COVID-19. Do your part to fight this crisis at https://t.co/26xVXSb0qy. pic.twitter.com/yTxjQfGE1Y

— Global Citizen (@GlblCtzn) April 19, 2020