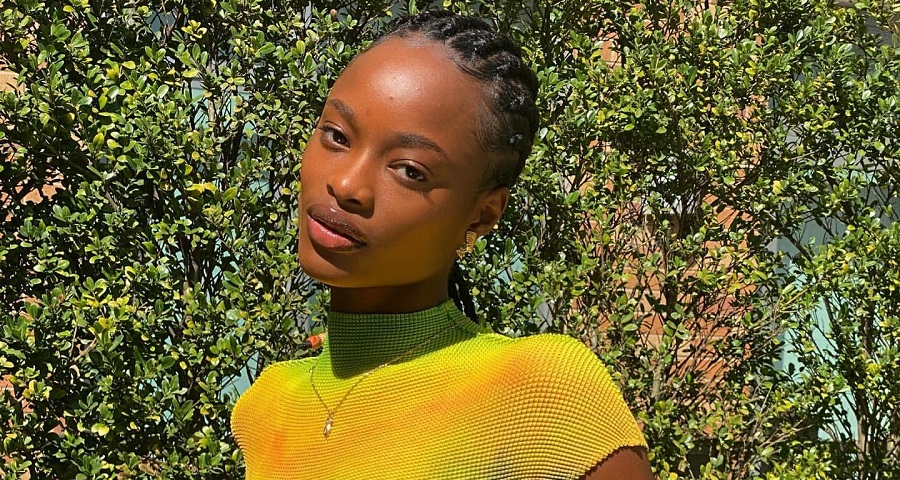 If you were looking for Mayowa Nicholas, perhaps on Wednesday, you'd find her soaking up the sun in a posh swimming pool. On the heels of her 23rd birthday, the model was out to live her best life and if the pictures are anything to go by, she definitely had the best of her time.
First, the photos are Instagram-worthy and if you were in need of any swimwear inspiration as summer is already in full swing, then the models' revealing looks will definitely give you ample ideas. Nicholas wowed fans yet again last night as she modeled a saucy swimsuit on the social media platform.
Posing up a storm in a series of images, the model showcased her incredible, slender physique in a dark, burnt orange keyhole bikini top, along with the matching bottom. She admired her sleek swimwear look for which, according to her caption, she's "Living life jeje🤎."
View this post on Instagram
The swimming 2-piece which complimented the model's brown skin perfectly featured a halter neck design and strappy bottom and while the snapshots, along with her washboard abs are extremely envy-inducing, the 23-year-old wrapped her head with a vibrant brown and yellow scarf, while allowing her protective style braids to fall to the ground.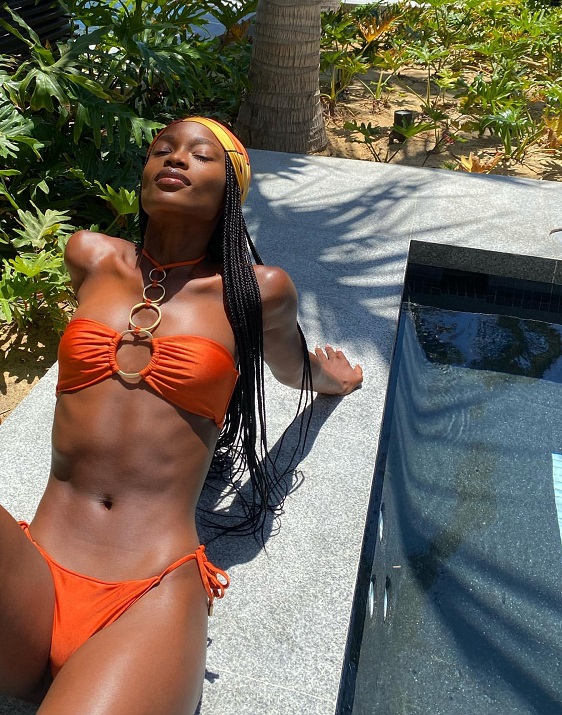 Photo: Instagram.com/mayowanicholas
She recently celebrated her 23rd birthday and we think it's the perfect time to enjoy the sunrays. Meanwhile, If you've been suffering from the recent heatwave, take a hint from the model: Chill out in skimpy swimwear of your own and let the internet talk.