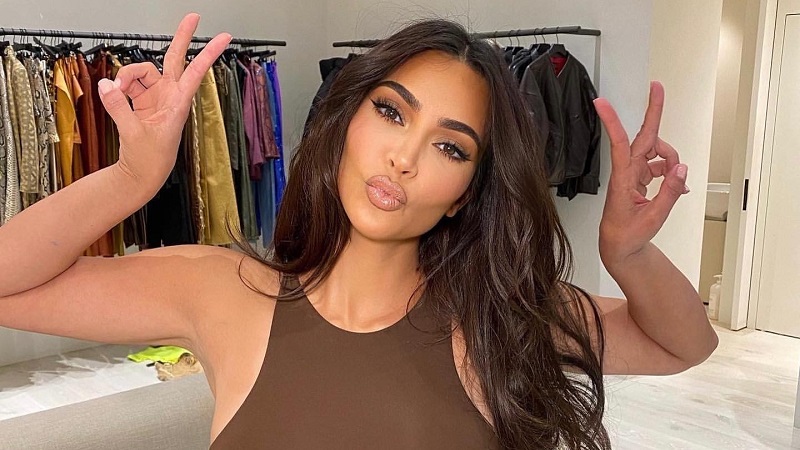 If it's not about their reality show, it's about fashion or their beauty empire. And if it's neither of those things, it's the Kardashian—Jenner family lifestyle. It's safe to say that the Kardashians always keeps us on our toes. Kim Kardashian just turned 40 and of course, she had the most epic birthday surprise party threw by her mom and sisters.
Taking to social media to share the photos, the mother-of-4 and KKW Beauty founder revealed how special she felt as the family paid tribute to her past birthdays — from when Kim was a little girl, to her teenage years, and even in her 30s. 
"All I can say is WOW! My mom and my sisters threw me the most epic surprise party that was so special in my heart. We showed it on E as a special so you guys got to see the behind the scenes of how it really went down," Kim wrote a lengthy post on Instagram along with a series of photos.
"You know I'm a sentimental person and this party was the most special. They re-created all of my special birthdays throughout my life from looking at all of our old home videos. They re-created the party, The same balloons, the same cake, everything! My dad video taped and documented our whole lives so they showed each of the videos of my birthdays on a big screen behind the party. I entered into the room that started off at my first birthday party with the same ponies and the same cake, and my dad wishing me a happy 1st birthday. Then as I entered in the room I ended up at my second birthday then my fourth birthday leading up to my 10th birthday where my sisters did the same exact dance that they did for me when I turned 10. We then got to my 16th birthday party and my exact same car was there waiting for me with the same exact balloons with the same cake. After a while the curtains opened and the bottle service girls came out which happened to be my sisters and they re-created Tao night club, where I spent all of my 30s having my birthday parties. Each and every detail that went into this was so special and I am forever grateful to my family for taking the time to put this together to celebrate me turning 40."
View this post on Instagram

She continued, "I can't wait to share so many more birthday photos and videos with you guys soon and I thank each and everyone of you who reached out with birthday wishes ✨ Also shout of to @mindyweiss for putting this all together. You were there putting together all my birthday parties when I was a little girl so this definitely came full circle."
A few days after the lengthy social media post, the reality star shared a new set of images of herself enjoying the sun at the beach. Kim showed her hourglass body in nude swimwear because there's no 40th birthday celebration without some bikini pics. "This is 40!" the beauty mogul captioned the post.
View this post on Instagram
Having marked this great milestone, Kim however continues to be grateful for the friends and family that has been part of her life. In a new post tagged "40 and humbled," Kim gave an insight into how important it is to treasure the people that truly matter in one's life.
"40 and feeling so humbled and blessed. There is not a single day that I take for granted, especially during these times when we are all reminded of the things that truly matter," she captioned her picture alongside Rob, Khloe, and Kourtney Kardashian as well as Kendall Jenner.
She continued, "For my birthday this year, I couldn't think of a better way to spend it than with some of the people who have helped shaped me into the woman I am today. Before COVID, I don't think any of us truly appreciated what a simple luxury it was to be able to travel and be together with family and friends in a safe environment. After 2 weeks of multiple health screens and asking everyone to quarantine, I surprised my closest inner circle with a trip to a private island where we could pretend things were normal just for a brief moment in time. We danced, rode bikes, swam near whales, kayaked, watched a movie on the beach and so much more. I realize that for most people, this is something that is so far out of reach right now, so in moments like these, I am humbly reminded of how privileged my life is. #thisis40."
View this post on Instagram
Happy 40th Birthday to Kim!