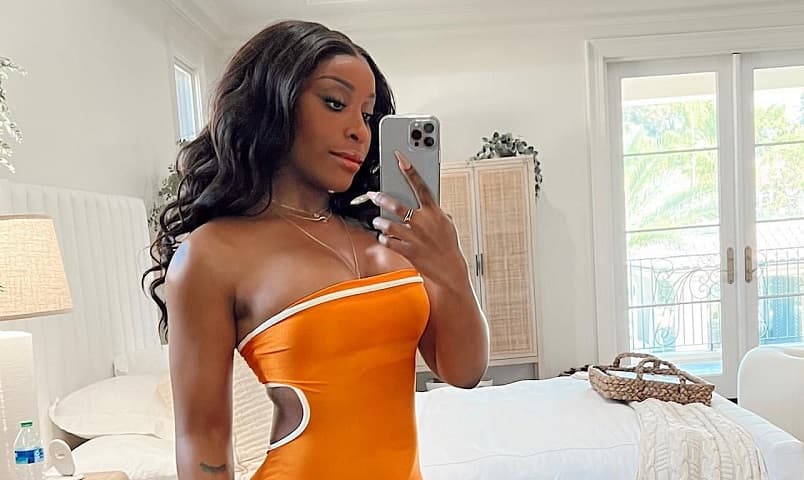 Jackie Aina is currently in her birthday mood.
The beauty Youtuber is marking her 35th birthday and she made sure to go big for the celebration. On Instagram last night, the refillable 'Forever' candle founder shared snapshots of herself surrounded by the endless decoration of balloons, candles, and pink roses, while enjoying a glass of champagne.
"Lavishly Girls 35th birthday! cheers to ALWAYS honoring my truest and most authentic self," she captioned the post on social media. "I can't wait to see what the next year looks like for me! thank you to my honey @denisasamoah for ALWAYS raising the bar on how to treat a lady for her birthday 🥰🤎."
View this post on Instagram
For the fans who haven't seen the new makeup video tutorials of the 35-year-old, it seems like Jackie is taking a short break but it appears she's more focusing on influencer gigs. She's been fronting ads for beauty brands on social media and recently launched a new collection for her FORVR Mood called the "OWAMBE" candle collection, which is now available on Sephora.