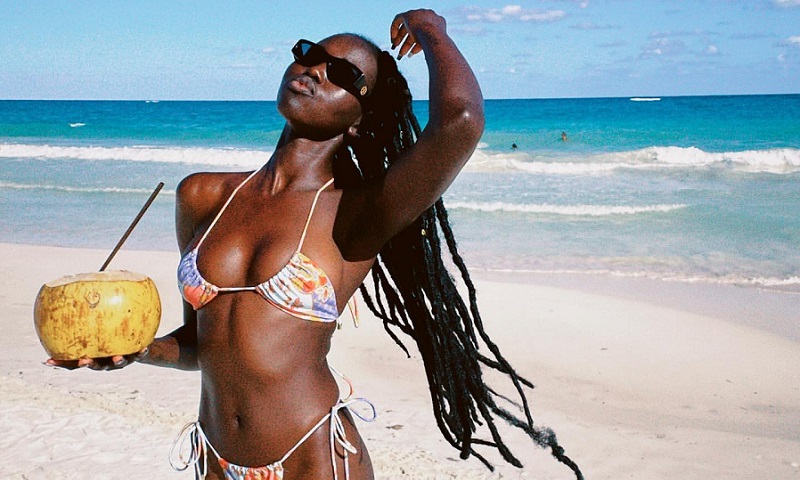 Adut Akech looks nothing less than sensational as she soaked up the sun in skimpy swimwear.
The model was proudly displaying her model physique as she enjoyed an afternoon of sunbathing with her junior sister on a beach in Mexico on Friday.
In a series of snaps posted on Instagram last night, Akech slipped into the revealing two-piece, featuring strappy prints bikini. The sister also wore almost a similar design as they struck different poses for the camera. 
"Living and it's almost my birthday 😍," the model captioned the post, and adding, "Merry Christmas Eve everyone ❤️."
View this post on Instagram
This comes a week after she celebrated her sister's 20th birthday as well as gushed over the black beauty. Akech in her posted described her sister as the real MVP for being a supportive sibling.
View this post on Instagram
Merry Christmas!