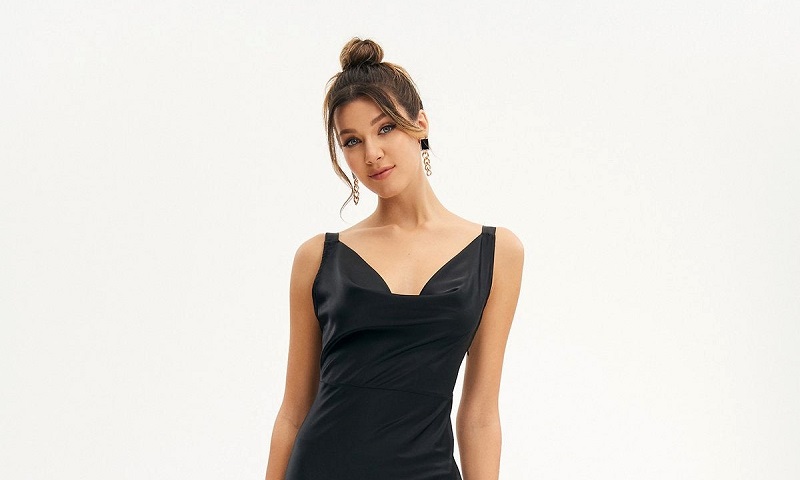 Summer is here and with it comes the time to finally give a twist to our wardrobe and prepare those clothes that we have been waiting for so long to wear again. In this case, there are two basic rules to consider: comfort and lightness.
Within these two ranges, the range of possibilities and combinations is infinite and adapts to any circumstance, whether it is an informal meeting or a date that requires a more sophisticated look.
However, there is a garment that these holidays are called to become the favorite trend of the "influencer" and those women who want to stand out and be comfortable at the same time. But if you are wondering, maxi dresses are commonly known as long dresses.
This set has three attributes that make it an essential item of clothing to keep in your closet. These include the:
– Comfort
– Elegance
– Practical for every day or an evening event
These garments are expressly designed not to give heat, so they are a combination of "must" use to wear this summer.
Let's check out what type of maxi dresses are used in the summer?
Different types of maxi dresses used for the summer:
V Neck Maxi Dress:
Long dresses are made of polyester and cotton, which are soft, light, and breathable fabrics. It features short sleeves, a flirty V-neckline with a wrap-around design that sits at the waist, and ends in a flowing skirt with a slit.
Its bohemian-print will make you feel relaxed, comfortable, and very feminine. Wear a crop tie top with flip-flops and a wide-brimmed hat to add a touch of mystery to your look during a walk to the beach or a picnic in the sun.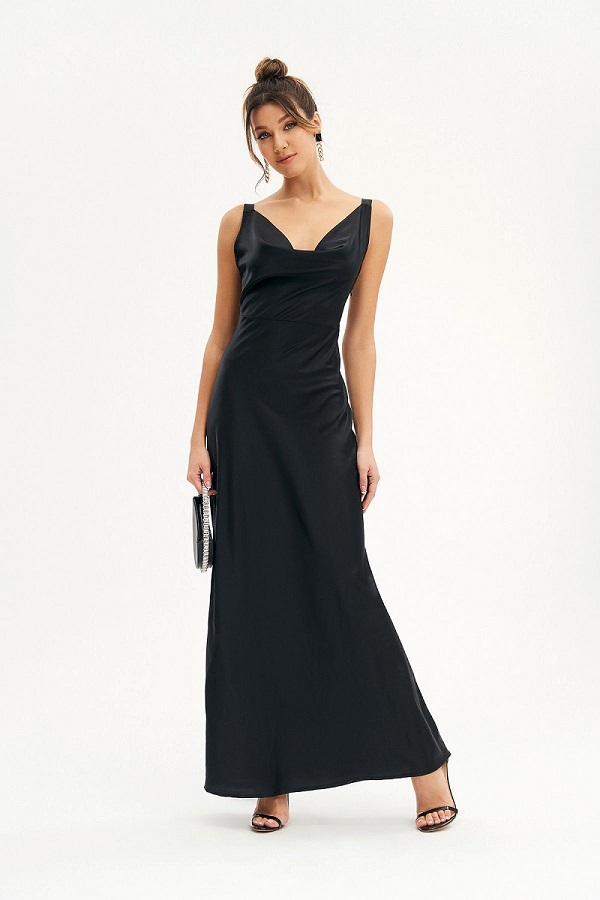 Photo: Solado.com
Maxi Dress With Short Sleeves And Round Neck:
This is a flowy floor-length dress with a loose fit, practical side pockets, short sleeves, and a round neckline. It is made with rayon and lycra which are soft and light textures that adapt to any season of the year.
It has a casual design that will allow you to be comfortable and look feminine at the same time. If you like, you can combine it with a hat, a discreet bag, and woven sandals so that you feel chic and laidback without much effort.
Off Shoulder Maxi Dress:
This maxi dress comes in a cotton blend that will keep you cool on hot days. Showcasing a basic bohemian strapless style, straight neckline with signature ruffles, and flowy floor-length skirt in floral print.
This is one of those basics that becomes the center of attention in your look, you just have to keep the rest of the accessories simple to balance it out. Opt for natural makeup and leave your hair loose with soft waves or with a careless braid.
Floral Print Spaghetti Strap Maxi Dress:
Dress designed with polyester and lycra is soft and breathable fabrics that adapt to the year's hottest days. It features a deep V-neckline, adjustable spaghetti straps, a figure-flattering tie waist, and a flowy, floor-length skirt.
Accessories are essential for you to elevate your outfit to a formal or casual level depending on the occasion. The key is that you can complement it with flat shoes and a discreet bag, or if you like, opt for a blazer and an elegant scarf so you can face the day with confidence.
Corset Top Shirts:
Corset Top Shirts are the perfect choice for daily wear. This full-length dress can be designed with an elegant halter neckline that leaves the back open, an elasticated high waist that gives way to a flared skirt, and an eye-catching polka dot print.
It is one of the best alternatives for the spring-summer season, since it visibly improves the line of the torso, makes your legs look slimmer, enhances your personality, and helps you show off your curves with total comfort.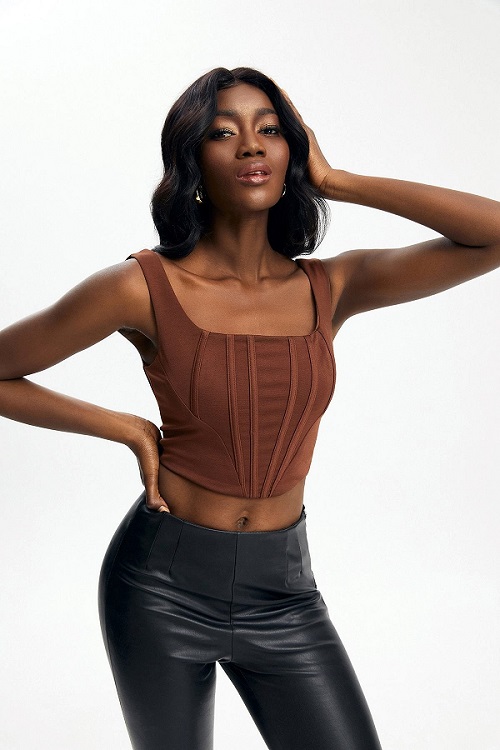 Photo: Solado.com
Maxi Dress With Front Buttons And Short Sleeves:
Another one is a cut-out constructed with rayon and spandex fabrics that are breathable and soft against the skin. The design is completed by a front button closure, a V-neckline, and a loose skirt with a floor-length cut.
It is a casual, versatile, and even elegant garment if you combine it with the right accessories. So, it is perfect for you to wear during a special dinner, to go to the beach, or to make you feel comfortable in the comfort of your home.
Maxi dresses are a very easy garment to combine:
One of the most interesting details to take into account of these long summer dresses and that the users who wear them have liked the most is that they combine with any type of clothing or accessory.
You can wear a maxi dress with a denim or leather jacket, or even if you want to stand out even more, with an elegant and striking combination, a blazer.
As for footwear, this type of garment can be combined with white sneakers (so fashionable in the last two years), as well as sandals (the star garment of the summer) or even ankle boots.
As for accessories, any type of jewel accompanies this summery dress. From long and extravagant earrings or necklaces to the use of minimalist jewelry, the long summer dress adapts to any type of jewelry that will further highlight that fashionable look in 2022.
The different fashion trends bring with them more freedom when it comes to dressing, as there are many types of garments that adapt to all tastes.
In this case, dresses are basics that cannot be missing from your wardrobe because they adapt to your personality and offer you a casual look so that you feel feminine without losing comfort.
That is why we have prepared a selection of the best maxi dress designs available on Solado that are perfect to wear this season. Visit our website Solado.com and explore a wide collection of elegant maxi dresses.