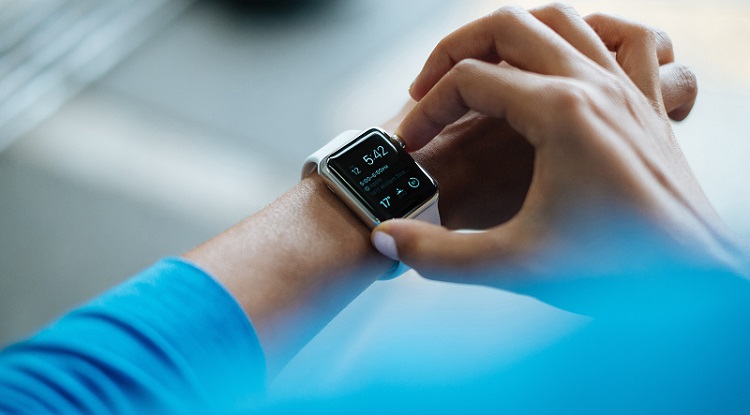 Fashion and trends keep changing from time to time. What may have been the thing a few years or months ago may soon be overtaken by something new. Alternatively, an older trend may make a comeback. One certain thing, however, is that the watch is something that seems to withstand the test of time.
It has been worn for centuries and still stands out as one of the must-have items. Some adorn it to look fashionable; others want to keep time, while they are those who love keeping up with the latest trends. Ahead, are the essential types of watches that should make up part of the modern woman's wardrobe.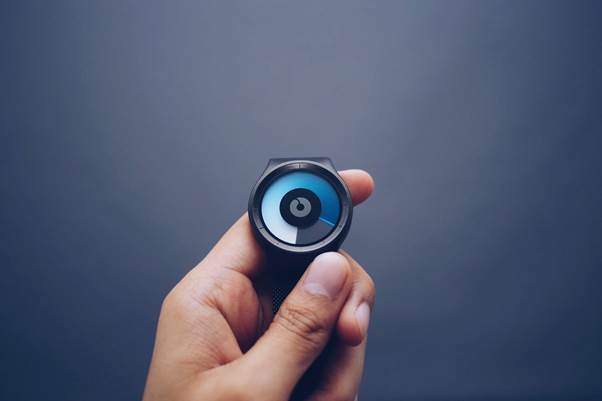 Sports and Fitness Watches
Today's women are more conscious of health and fitness. And according to statistics, quite a good number of women enroll in gyms; goes for hiking, climbing expedition, hunting, fishing, and much more. Women are also more active in sports. In this case, the chic and fancy looking timepiece does not make the cut. This is because fancy timepieces can easily be scratched, dented, or damaged by the rough surfaces, bangs, knocks, and much more.
However, the best solution would be a sports watch and fitness watch, which are not only made from tough materials (plus their ability for easy veining) but also set targets and monitor performances.
It comes with many features and functions and these include a heart rate monitor, step counter or pedometer, distance counter, calories burnt monitor, GPS tracking, and much more. It also stores the data in memory and can be paired or synced with other devices.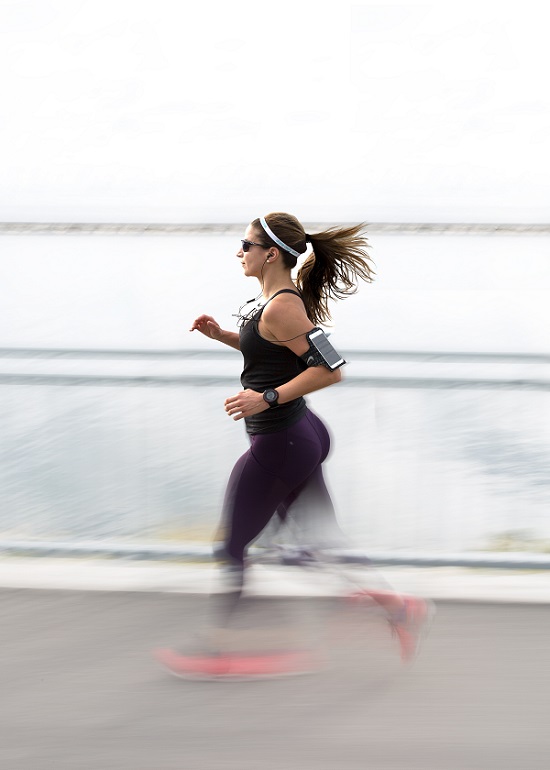 Photo: Filip Mroz on Unsplash
It looks rugged to put up with the use, as it's made from tough materials and also comes with a clear dial for easy veining. The digital types are preferred over analog ones because of easy time reading. Most women love a piece that matches their sports outfit as this makes them look trendy.
Bracelet Watches
To many women, a watch is more than a timekeeper. It is also an ornament or jewelry item. While some of us women adorn it to match an outfit, some, on the other hand, wear it just to keep up with the time. As the name suggests, it appears like a bracelet however, it also includes a small watch, which usually has the minimum basics.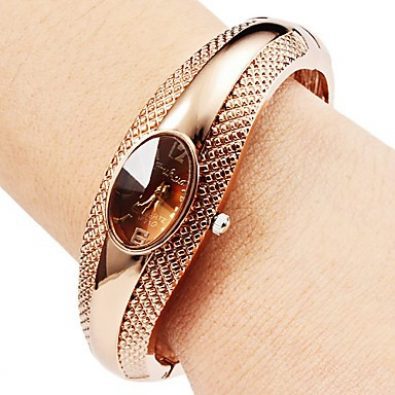 This accessory always looks chic and elegant and comes in a fancy design, classic, or modern appeal. Which means it's perfect for every occasion, be it movies with friends, girl's night out, or even a dinner party.
Bangle Watches
There is always some confusion between a bracelet and a bangle watch. While they both seem to lean more on the ornamental side, they still do serve as functional watches.
A bracelet timepiece is more suited for the minimalistic appeal or if you don't want to really stand out. However, with the bangle watch, you will be more noticeable. You may choose to wear it with other bangles on the same hand or adorn the timepiece on one hand and the normal bangle(s) on the other hand. It is usually a small and lightweight piece.
See more: The only watch brands that you should buy from.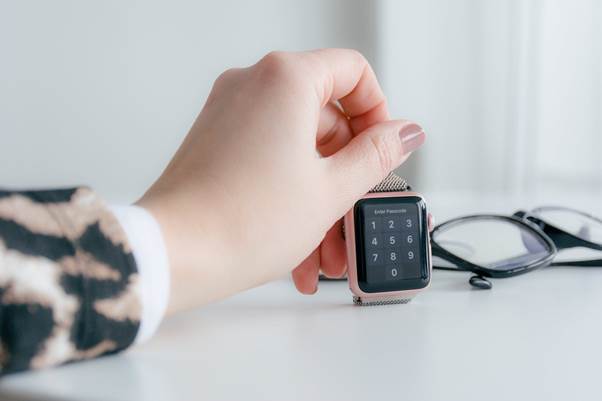 Smartwatches
We live in a technological world. This means new developments and devices are always been launched into the market. In order to play and look the part, many women need to own a smartwatch. It is a techy unit that allows you to take advantage of the latest innovations.
In the smart accessory, you can answer a phone call, send and receive text, emails, and much more. The timepiece can easily be paired with other smart devices, which include phones, tablets, notebooks, Bluetooth headsets, and many more.
Glittery Watches
It's a known fact that many women love anything shiny and fancy. This type of woman have the penchants for jewelry that can be easily noticed from a distance. In keeping up with this, many of them opt for glittery watches, embellished with stones such as diamonds, Zirconia, and other options. This timepiece is for women who really want to stand out or makes a bold fashion statement.
Two-Toned Watches
This is among the oldest trends in the market, which comes in two different tones. So as a woman who is indecisive as to whether to go for a gold or silver-tone watch, settling for a timepiece that features the two colors is always ideal.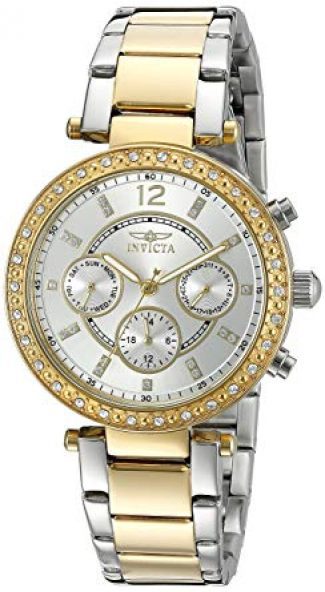 Photo: via Amazon
It boasts of both gold and silver-tone. The case may be gold while the bands/bracelet is silver or vice versa. Another design is blending the gold and silver-tone in both the bracelet and case. Other than gold and silver, there are also copper, bronze, brass, and other shades. The watch offers more versatility when it comes to teaming it with different outfits and different occasions.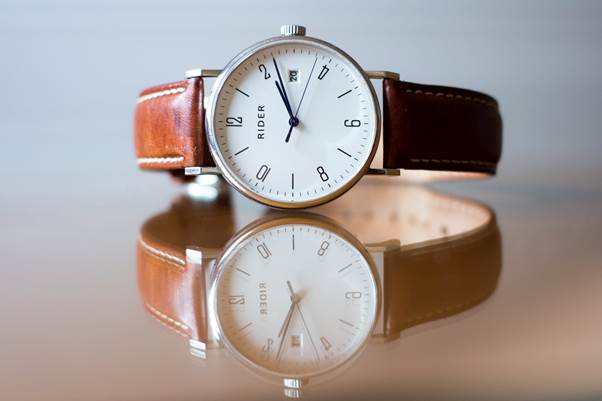 Leather Band Watches
This is a common timepiece and is loved for its simplicity and versatility. The case is made mostly from metal while the bracelet is from leather. It may come in a plain or textured finish and in different colors. But however, black and brown seem to be the most popular choices. The watch is suited for many occasions including office wear, shopping, dinner, and casual wear.
In a nutshell, these are but some of the essential types of watches for the modern woman. And as you can see, each is guaranteed to bring out a unique appeal for specific occasions. Having several of these options allows you to step out in style knowing that you are wearing a timepiece that is perfect for the occasion.