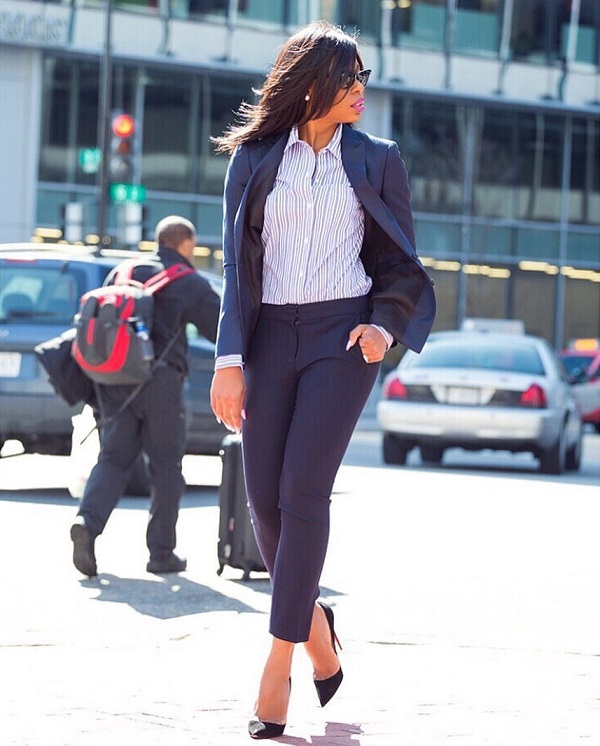 Photo: Instagram/jadorefashion
Women have always been at the forefront when it comes to grooming. They tend to look perfectly fine in whatever they wear. The trick is that they don't just put on anything they find in their wardrobe. They make their choices correctly based on their moods, color, and the function they are attending.
On the other hand, men are ever lagging with only a few making fashion statements. Well, as much as most men put fashion on the rearview, there are some tricks that you should never fail to try. With these tricks, you will end up with the best look and a distinct sense of fashion. Each method is meant to transform you either entirely or partially. Here, the 7 voguish tricks that a man should not fail to try include:
1

. Pay attention to the type of watch you wear:
You probably don't know this, but a watch is not just a piece of equipment meant to showtime. It is a unique piece of art that describes the type of man you are. It means that when investing in a watch, make sure that it defines you. To raise your standards higher and achieve a perfect look, you can pair watches with bead bracelets. The combination always brings out an incredible appearance and makes everyone appreciate your fashion style. Generally, rugged sports watches are meant to go with any outfit.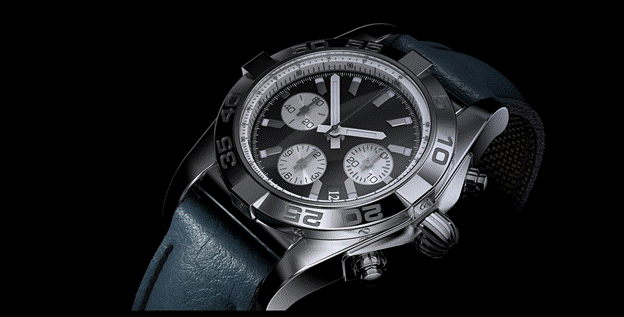 Photo: Pixabay.com
Photo: Pixabay.com
There are, however, other watches that can only go with official looks. You should also keep in mind that a watch needs to fit you perfectly. Before getting a watch, you need to determine the relative size of the watch on your wrist. That is one of the best ways to ensure that the watch is not too big or too small for you.
2

. Try incorporating color in your wear
Men love wearing dark shades that will keep them unnoticed fashion-wise. Most men who do this give an excuse that those shades can never go wrong. Despite being true, sometimes the only way to make a broad fashion move and become the highlight of the day is by trying something brighter. For formal wear, go ahead and pick a green, mustard, or pink suit. You only need to make sure that you pair it with the right shirt and tie. You will be impressed by how lovely you will end up looking. Those are some of the most attractive looks.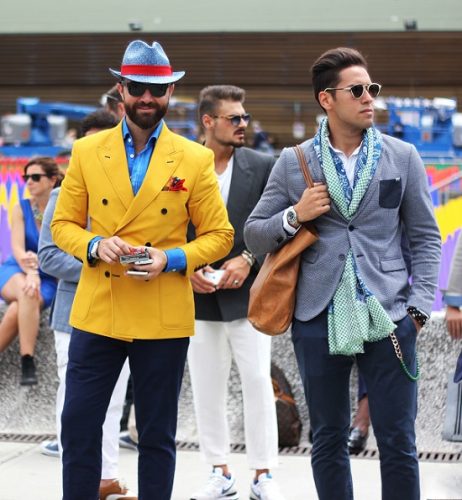 Photo: Mariya Georgieva/Unsplash
Photo: Mariya Georgieva/Unsplash
The same goes for casual wear, getting a bit of color on your casual outfit can go a long way when it comes to amplifying your looks. If you are worried about ending up with a wrong match, try something uniform all over. It is because according to stylists, a single bright color is more than enough to give you a perfect look.
3

. Invest more in your shoes
Photo: Pixabay.com
Photo: Pixabay.com
A man needs to invest in the type of shoes he wears. You should spend money on shoes. Get something that is designed to not only boost how you look but also last longer. Some of the best options to consider include loafers and brogues. These shoes are simple, stylish, and can be used on different occasions. They also tend to remain fashionable, unlike fussy shoes that go out of fashion quickly. Avoid shoes with various color patterns and instead, go for the ones with a uniform pattern.
4

. Minimize the number of accessories you use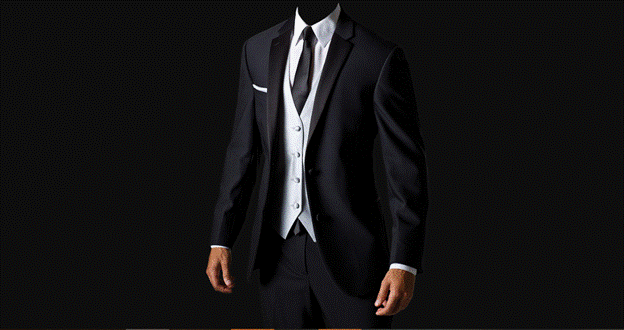 Photo: Pixabay.com
Photo: Pixabay.com
When incorporating accessories on your suit, try and minimize how you use them. Accessories like pocket squares, ties and cufflinks tend to show individuality. Anytime you feel like you are overdoing it, do away with one. Fold your pocket square correctly and make sure it's a bit lighter than your jacket. Don't try to match them, you will end up achieving a lunatic look, and that is something you want to avoid. In most cases, try and have a light pocket square. It, however, depends on the color of the shirt you are wearing.
5

. Pick the right glasses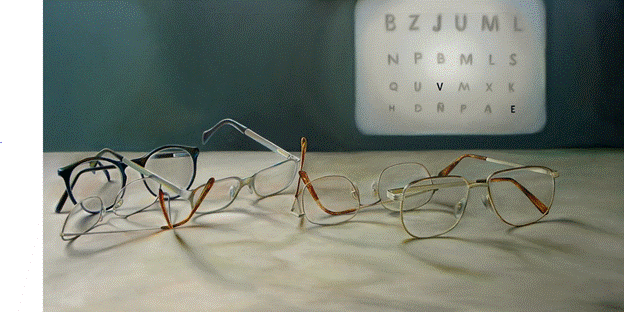 Photo: Pixabay.com
Photo: Pixabay.com
If at all you wear glasses, you need to make your pick count. You should spend a good few minutes picking something that will last for a long time with you. Pick your glasses according to the shape of your face, and make sure that you look good in them. Any wrong pick will end up making you hate your glasses after a short period. It is also right to match your lenses with the type of haircut you have. Keep in mind that it is the frame that defines how you look in your glasses.
6

. Always wear clothes that fit: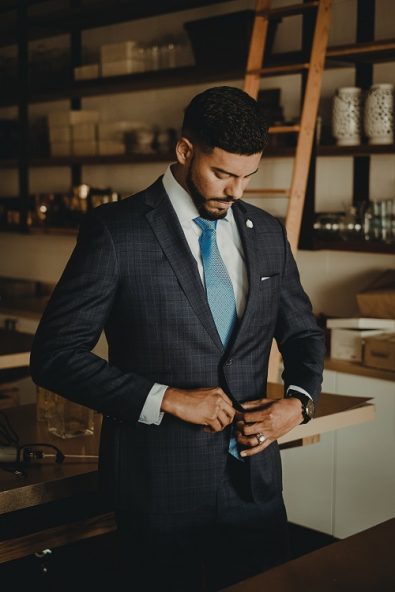 Photo: Javier Reyes/Unsplash
Photo: Javier Reyes/Unsplash
Not too tight and not too buggy. Clothes that fit are known to bring out your physique while giving you enough room to stretch and walk comfortably. If you want to know whether a cloth is tight or it fits, squat in them. If you feel them pressing different parts of your body, then they are tight, but if you are comfortable, they fit perfectly well. Buggy clothes, on the other hand, will give you an old and displeasing look. It is thus crucial that you go for pants and shirts that fit you perfectly.
7

. Let the setting dictate your dressing:
Men never dress for the setting not unless it has been quoted on the invitation cards. They believe that any outfit can attend any function. It is thus important that you dress for the setting always. One of the best ways to ensure you do so is by considering the environment or the function. Is it too formal or overly informal? The answer to that question is enough to help you decide whether to wear casual, official, or semi-casual.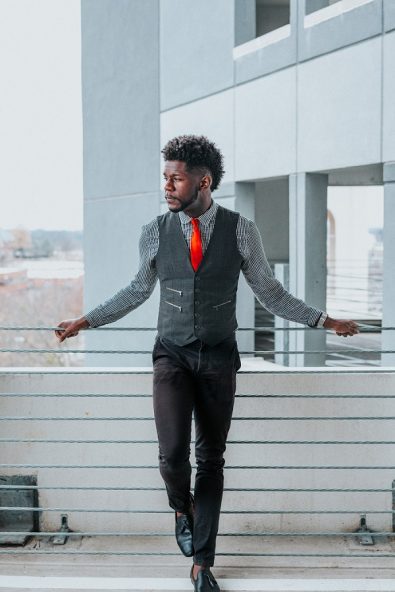 Photo: Tyler Nix/Unsplash
Photo: Tyler Nix/Unsplash
Those are so far some of the best voguish tricks that a man should never fail to try. They highlight which shoes to wear, how watches amplify your looks and the importance of clothes that fit among others. It is time as a man, you take complete control of what you wear and start making fashion statements wherever you go.
Article updated: 29/07/20.