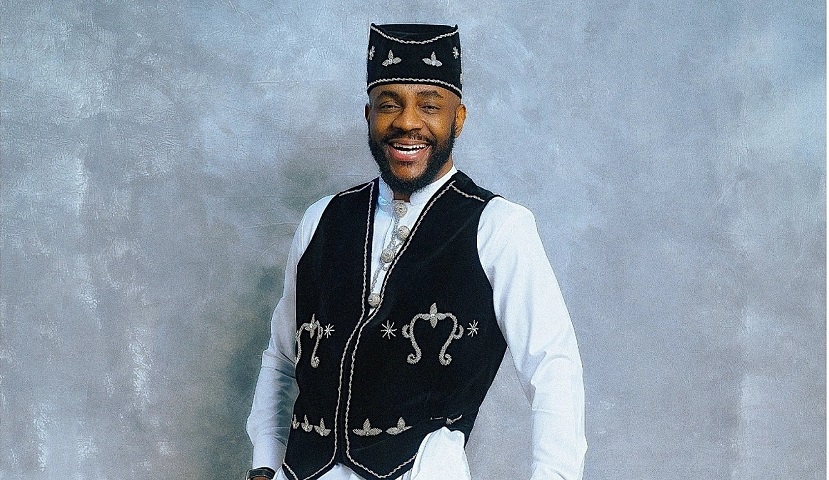 When it comes to Big Brother Naija show, Ebuka Obi-Uchendu doesn't just rise to the occasion. He is the occasion, the one who makes the show. And for the opening of the Season 6 of the reality show last night, Ebuka managed to shut it completely down in 2 different stunning looks by Atafo.
From the look of things, the TV host wasn't playing around on the first day and it goes to show just what we can expect from him in the next couple of months. Before hitting the show, Ebuka gave his photographer a serious treat while rocking the incredible Atafo's lapel jacquard white suit look, which is worthy of its own reality show. The look consisting of beads and an embellished blazer and a matching pair of pants was completed with a dark blue pair of suede flat shoes.
View this post on Instagram
Fans are currently falling hard for the clean-cut look, saying the lewk is such that raised the bar for the entire BBNaija season 6 reality show. But you'd be wrong if you thought the show-stopping white suiting was all for the night. The 39-year-old media personality made a quick change and slipped into a white traditional attire, an inspiration he took from Cross River State, the southern part of Nigeria.
View this post on Instagram
Featuring long wrappers, a chieftaincy shirt that reaches the middle of his thigh and is completed with a black jacket, hat, and a walking stick, Ebuka dubbed himself as 'Ekanem,' saying he once lived and worked in Calabar, the Cross River State capital, hence his reason for paying a tribute to the Efik cultural heritage.
"Lived in Calabar as a kid for 3 years. Worked in Calabar as an adult for 2 years. Call me Ekanem 👋🏾," Ebuka wrote in the caption while sharing his stylish look.

Having mastered impeccable and exceptional dress codes throughout the past seasons, plus his latest sartorial adventure, BBNaija Season 6 is definitely a show to pay attention to.