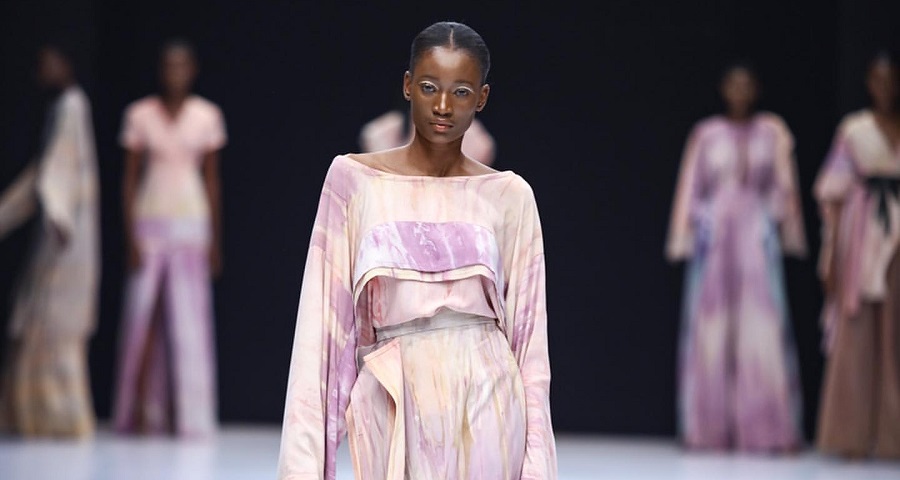 October 2021 marks the return of Lagos Fashion Week after the annual event was postponed last year over the unrest of the nationwide #EndSARS protests. The last time Africa's most populous city, Lagos, was graced with a massive runway presentation was in October 2019.
As the show returns after two years of hiatus, the 2021 LFW will attract fashion enthusiasts from across the continent and beyond to witness emerging, established domestic, and international designers present their latest offerings that will be delivered through physical catwalk shows. The 4-days fashion fiesta starting from 27th through 30th October will combine interesting activities such as the Fashion Business panel discussion on 27th, Digital & Offsite shows on 28th, and 29th — 30th wrapping things up with physical runway shows.
View this post on Instagram
Of course, with the novel Covid-19 still loitering around, the show organizers have announced that there'd be strict Covid-19 policy, hence everyone must adhere to the safety measures with the use of a face mask and the proof of  PCR test result taken no longer than 48 hours. The show will also allow the participating models and interns who are fully vaccinated by October 15th.
"In accordance with Lagos State Covid 19 Restrictions, Lagos Fashion Week 2021 will adhere to the following measures to protect our community and prevent the spread of the coronavirus during Lagos Fashion Week events," Lagos Fashion Week said in a statement on its official website. "Lagos Fashion Week encourages all team members, designers, technical partners and guests to complete the Covid Vaccination programme offered by the Nigerian Government and the NPHCDA. The selection of participating models and interns will be prioritised to those fully vaccinated by October 15th."
While the official schedule for the event is still in the works, the 2021 LFW will take place at the Federal Palace Hotel, Victoria Island, Lagos. The event which marks the 11th edition of Lagos Fashion Week since its inception will focus more on sustainability, inclusivity, and innovation with the theme: "The Future Starts Now."
View this post on Instagram
Last year, the annual fashion week show was postponed due to the incessant police brutality in the country that led to #EndSARS protests. Many souls were lost in the peaceful protests after the Government of Buhari sent his barricade of Nigerian Military to open fire on the protestants, which ignited nationwide chaos. In a statement that announced the postponement, the Lagos Fashion Week (formerly Heineken Lagos Fashion Week) frowned at the government while declaring its support to the protests.
"The events of the last few days have borne a deep sense of grief. With this grief guiding our steps and out of respect to those that have had their lives unjustly taken from them coupled with the current state of affairs in the country, Heineken Lagos Fashion Week 2020 is POSTPONED."
It continued; "Since the onset of the peaceful protests, 2 weeks ago, Heineken Lagos Fashion Week has stood alongside the protesters and we remain steadfast in our commitment to support the movement to #EndSars and #EndPoliceBrutality. Our hearts, thoughts and prayers are with the families that have lost loved ones. The Labour of our heroes past, Shall never be in vain. It is upon their memory that we are hopeful that this country will change. We will honour them by persevering in our commitment to create the Nigeria we deserve. A country conducive for ALL to thrive."