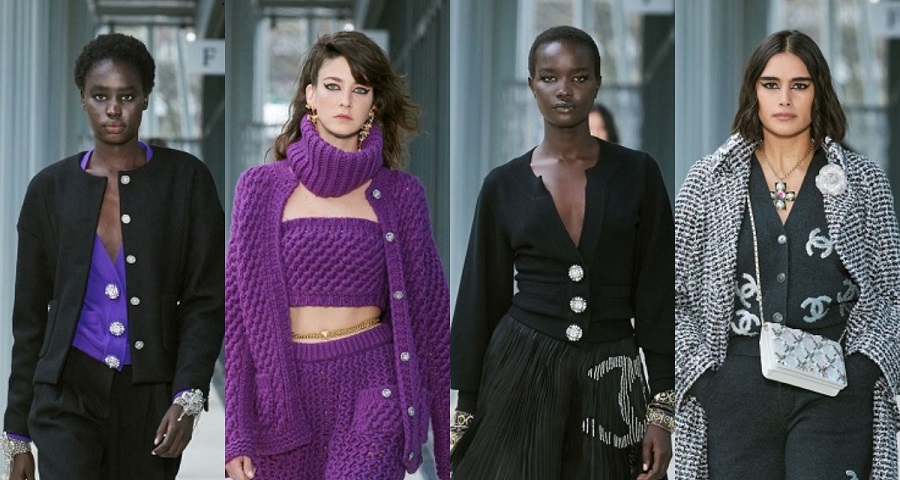 Chanel creative director, Virginie Viard, continues to stay true to the house ethos, creating designs that ascribe sophistication to its wearer. Her latest endeavor, Chanel's Métiers d'Art 2022 show, took place at the Le19M, its newly opened building in Paris that houses workshops for Maison's artisans — which includes embroiderers Lesage known for opulent embroidery, Atelier Montex, goldsmith Goossens, the hatter Maison Michel, the feather worker Lemarié, the pleater Lognon, and the shoemaker Massaro. So you can only imagine the team effort that went into creating this collection.
 "Very metropolitan yet sophisticated, with tweed jackets with sweatshirt sleeves, graffiti-style embroidery in colored beads by Lesage, voluminous purple or royal blue knit Bermuda short-outfits, and casual coats worn open." Viard said. "Many of the embroideries are inspired by the structure of the building itself, such as those by Montex, which are very graphic and in silver sequins."
Below, continue scrolling to see the looks for yourself.