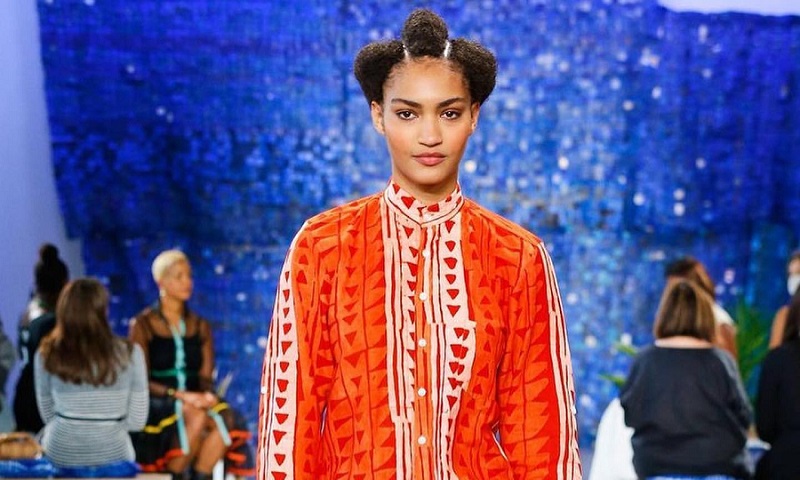 Glitz Fashion Week 2021 is just around the corner, starting from 21st through 24th October 2021 at the Grand Arena, Accra International Conference Centre. With the theme: Creativity and Sustainability, the 2021 GFW will be jampacked with seminars, presentations, exhibitions, photoshoots, and runway shows within the four days period. 
This means that editors, buyers, and fashion fans will get to enjoy a full weekend of fashion with an exciting lineup of activities. There will be a beauty forum, an exclusive side event for beauty entrepreneurs where they have the opportunity to engage with the audience about their products and services. 
View this post on Instagram
There will also be an event tagged "Free Street," a fun casual fashion show highlighting streetwear designs and collections in Accra. In addition, the 2021 GFW will feature the return of the Business of Fashion Seminar, the time set aside for the industry players to discuss the relevant issues in the fashion industry. This will however be followed by presentations and runway shows and as per GFW, this year's fashion week is inspired by art, architecture, and culture.
"Drawing from this year's theme, Glitz Africa Fashion Week aimed at painting a picture of what the core of the fashion industry should be – inspired by art, architecture and our every day cultures," says the brand in a statement.

As for who is showing, there's a long list of designers and newcomers who are set to showcase their stunning designs to the diverse crowd of showgoers. See the comprehensive schedule below!
View this post on Instagram
Since its inception 9-years ago by founder Claudia Lumor, Glitz Fashion Week has played a crucial role in showcasing the very best that the Ghana fashion industry has to offer. You might also recognize Claudia for her role in establishing the Glitz Africa Magazine and the Glitz Style Awards.