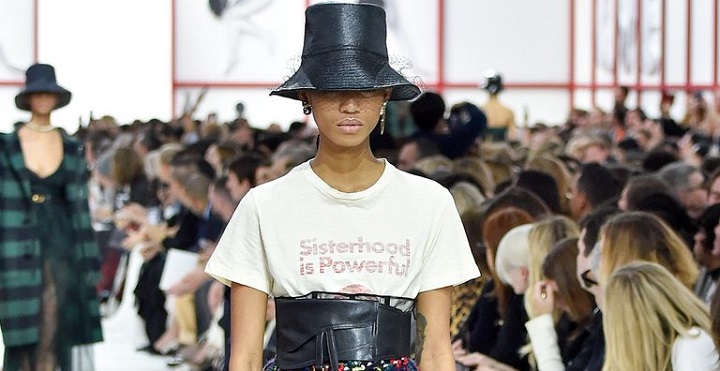 If you really do keep up with fashion, you'd remember when the 'We should all be feminists' slogan t-shirt became a boom in 2016. And that was after Maria Grazia, the creative director of Dior showcased the piece in her first Christian Dior couture collection during Spring 2017 Couture Week. Inspired by Chimamanda Ngozi Adichie's famed essay, the Dior feminist t-shirt became a must-have for a large number of women around the world.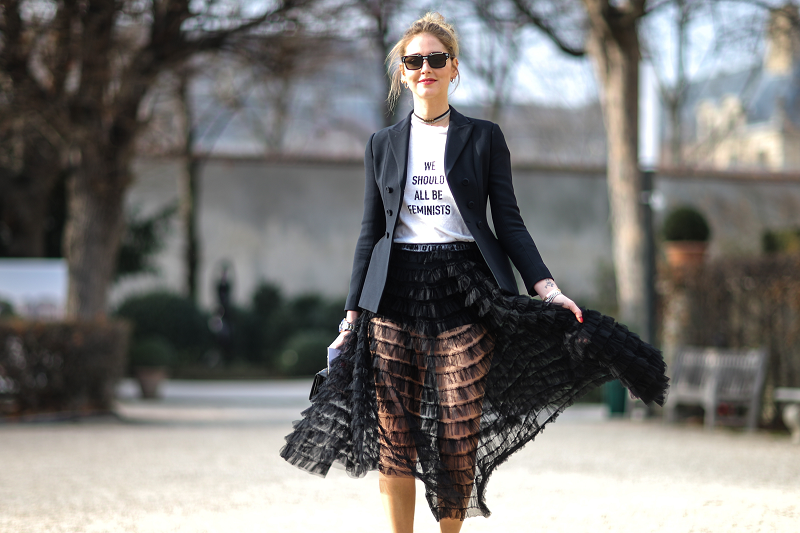 However, it seems like Dior isn't done yet with the feminist movement as the French brand has now released two more variations of the emblazoned t-shirt for its autumn/winter 2019 collection. This time around the t-shirt came with slogans such as "sisterhood is powerful" and "sisterhood is global," and there were showcased yesterday alongside other pieces at Paris Fashion Week.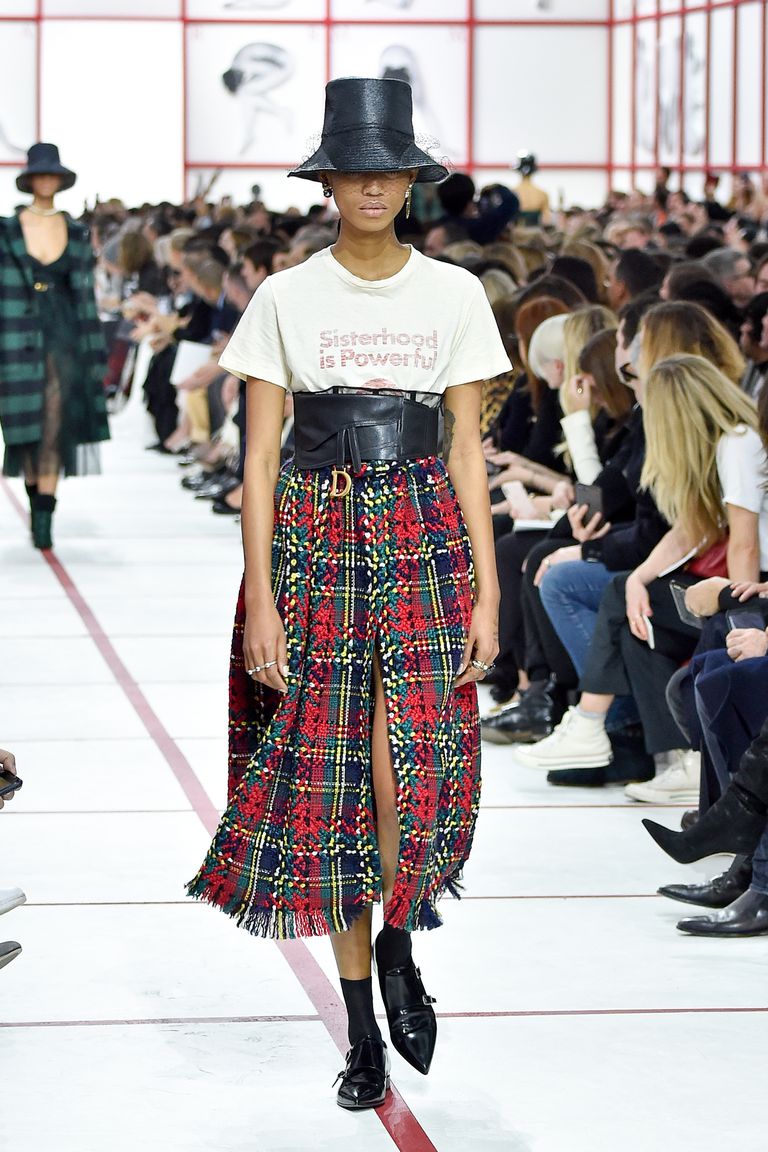 Getty Images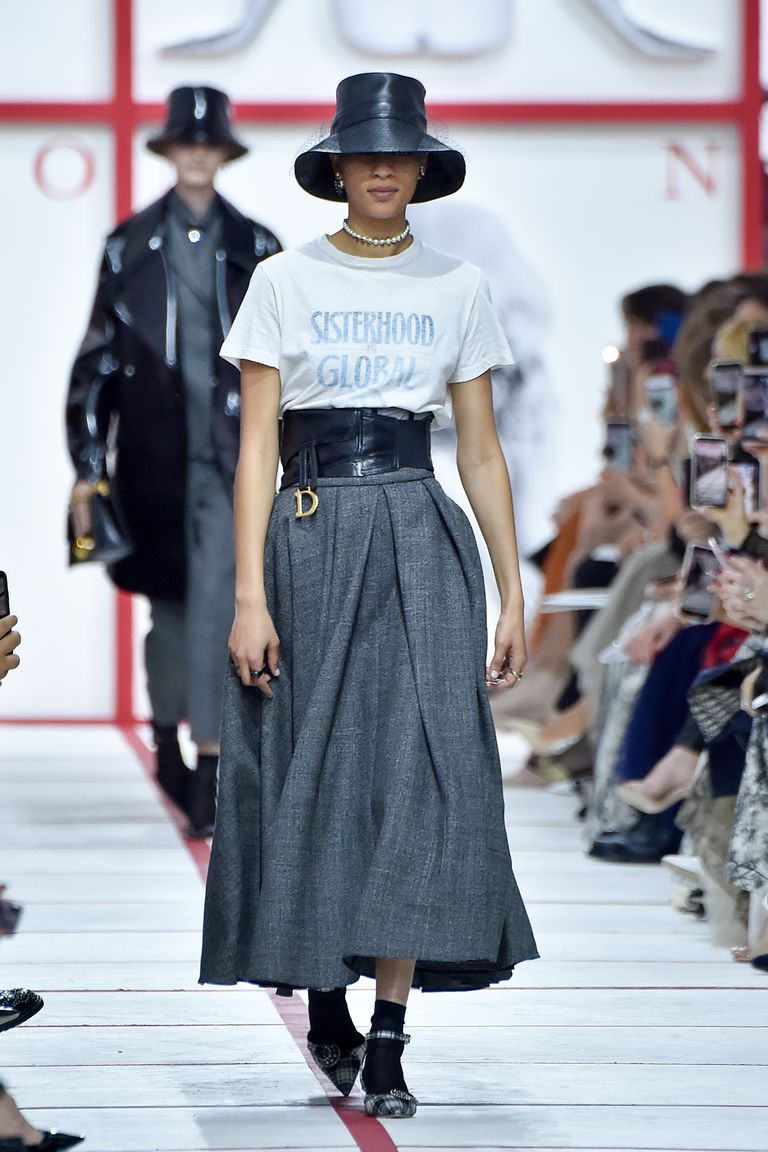 Getty Images
If you're the type of woman that has a girl-gang, these brand new tees have all the reasons to catch your attention and the first woman spotted on the… is none other than runway sweetheart Karlie Kloss. The American model looked fabulous in the shirt and a pair of black pants trouser.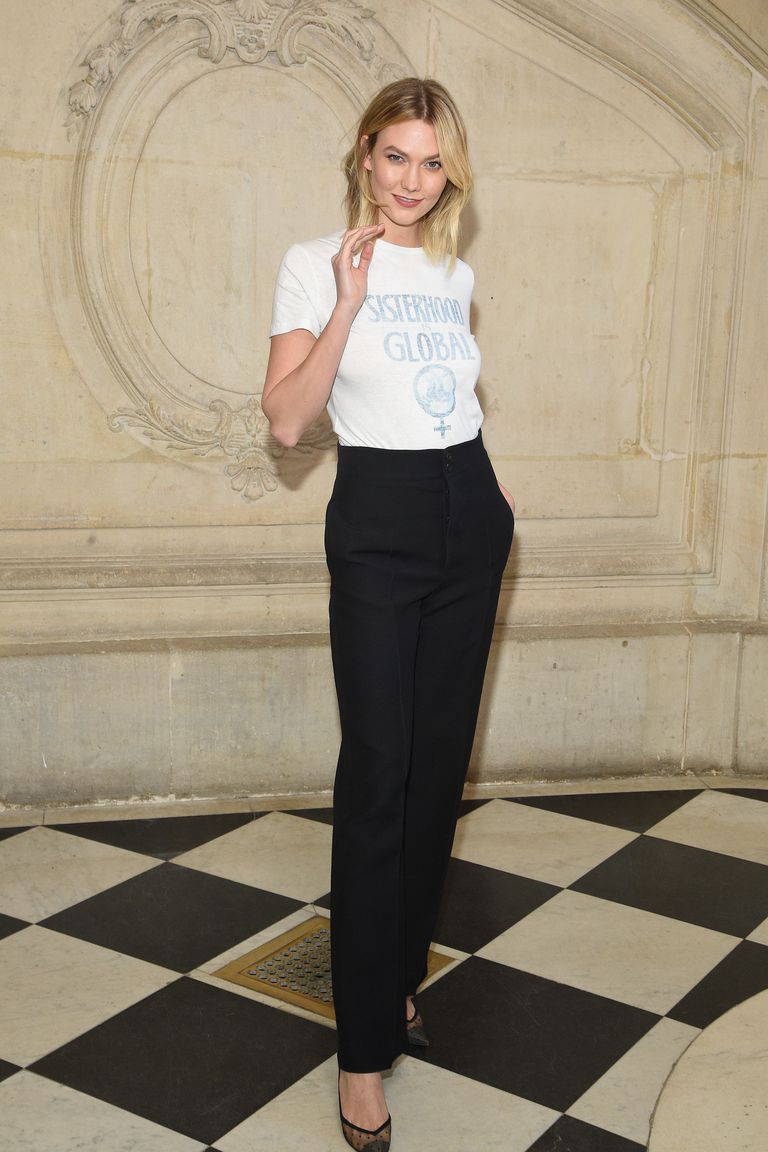 Getty Images
According to a report, the slogan, 'Sisterhood is powerful' was inspired by a radical feminist book edited by Robin Morgan in 1970 and now Maria Gracia has cleverly reawakened the anthology. So while the pieces are yet to hit the stores, there's all indication that fashion girls cannot wait to get their mitts on it.