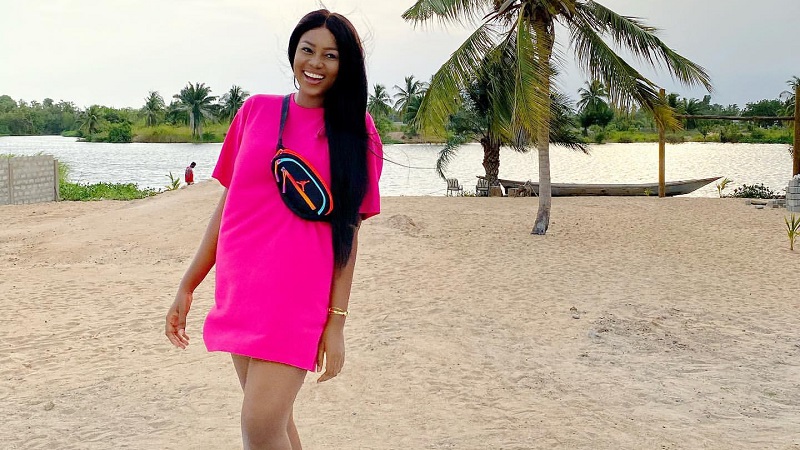 There's nothing more exciting (at least, for now) than stepping out in your favorite dress after weeks of unapologetic confinement. Apparently, Yvonne Nelson, one of Ghana's screen favorite is excited over the easing of the lockdown in the country's capital city.  
On Monday, Nelson posted a photo to Instagram that featured her chic style as she pounded the pavement. She was decked out in a form-fit, off-the-shoulder mini length dress that emphasized her incredibly slender figure. The best part, however, is how the beautiful actress styled the look with neutral accessories, complete with matching hair. She opted for a Chanel double flap chain shoulder bag with a pair of nude stiletto while her gold blonde hair was kept in a shoulder-length bob cut. 
No one knows where the 34-year-old headed out to but of course, Monday means business and it's no surprise if she was catching up with a new gig—because such a look obviously works well for an occasion.
Just 3 weeks ago, the actress shared a photo where she looked officially chic in a fitted white shirt, short pants, and a pair of high heels. The outfit not only provided us with plenty of inspiration for our next purchase but what to wear when pant trousers aren't on the list.
View this post on Instagram
Chic!