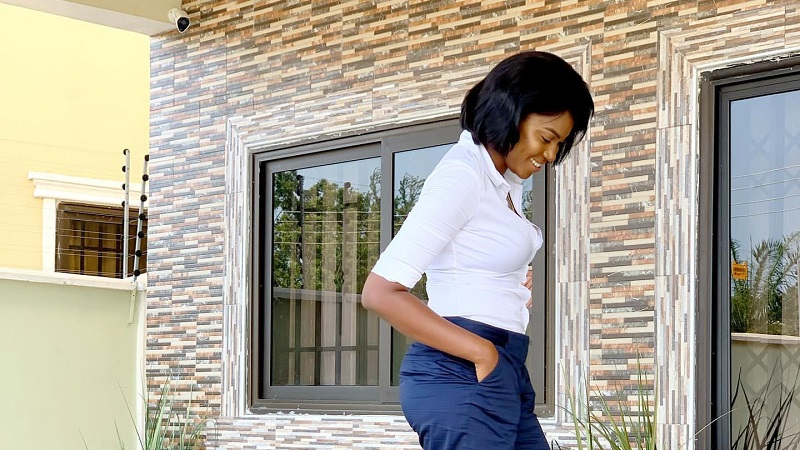 Yvonne Nelson had her fans raving for all the right reasons when she posted her latest outfit yesterday on social media, perhaps in the celebration of the lifted lockdown in Ghana's two largest cities: Accra and Kumasi.
The three-week lockdown was lifted when President Nana Akufo-Addo in a televised address on Sunday cited an improved slow down of the coronavirus spread. Of course, Nelson, who's leaves in Accra was overjoyed for the new development after 21 days of confinement.
In the photo, the actress stunned her followers in one of her chicest and most polished looks to date. The 34-year-old beauty outdid herself in a crisp, long-sleeve white shirt and navy blue short pants, which she accessorized with a sleek pointed toe, towering stiletto heels in gold metallic. Polished to perfection, Nelson's latest style is something to admire and the perfect workwear look of our dreams. 
View this post on Instagram
We just adore the crisp fitted shirt, the leggy pants, and those peep-toe stompers. Fortunately, the look is easy to recreate and with summer already here, leather pumps like this one are just what you need. Nab yourself a similar pair below by clicking the button.