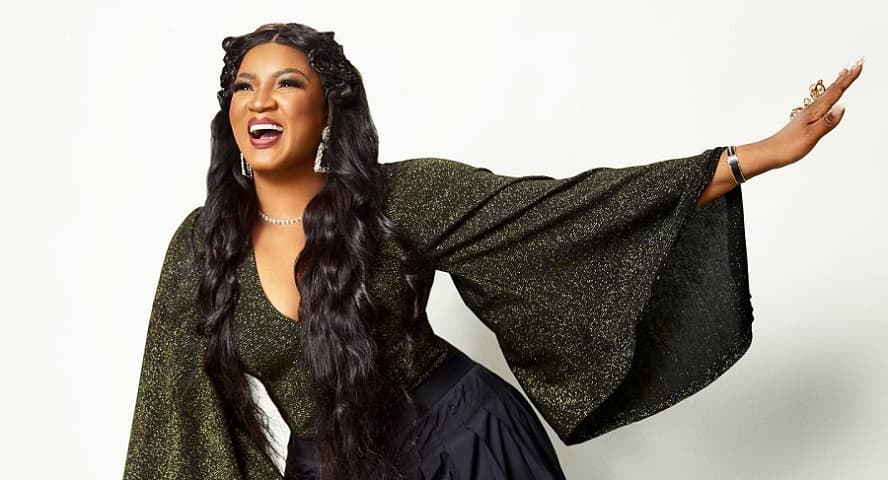 When you understand your body, choosing a flattering dress shouldn't be a difficult task. And if you don't believe us, ask Omotola Jalade who relies on waist-defining and bust-enhancing dresses. 
The actress recently attended a friend's birthday in the States, wearing a royal blue wrap dress featuring a plunging V-neckline, a cinched waist, asymmetric hemline, and pleat details. In the photos, which you can see below, the Nollywood star looks incredible as she showcases her enviable curves in the royal blue number. Omotola kept her accessories minimal, slipping into a pair of sandals with blue pearl dangling earrings.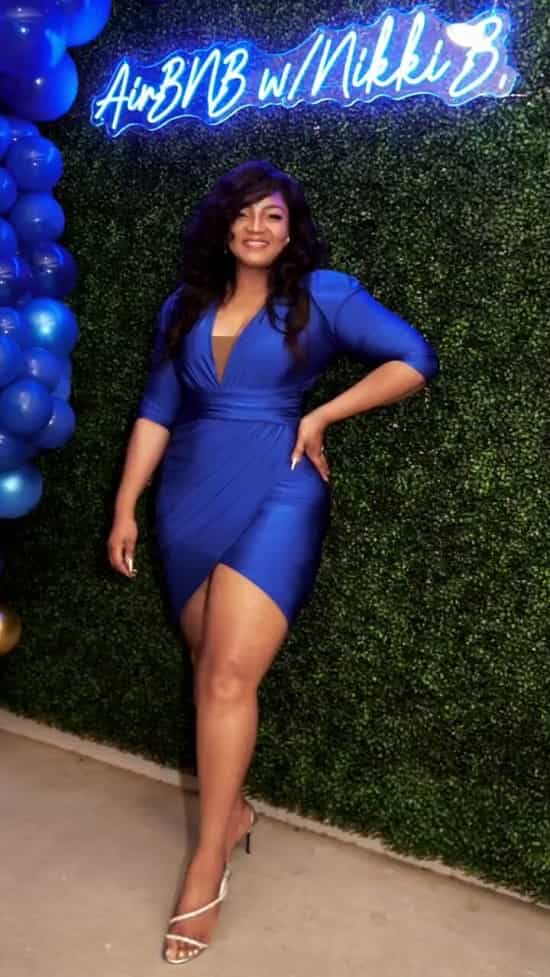 Photo: Instagram Story
The actress also wore her hair in fuller wavy curls cascading down her shoulders, while she topped off the look with baby-pink lips.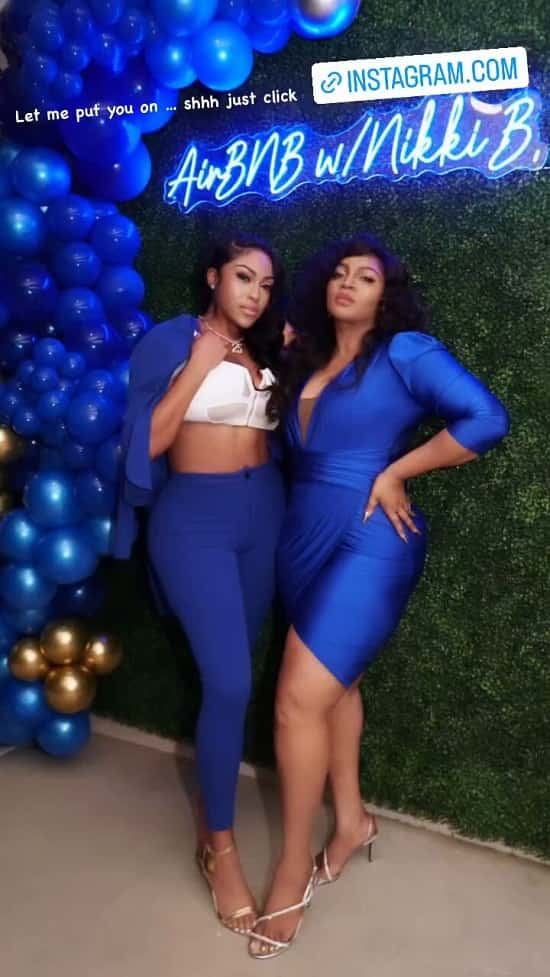 Photo: Instagram Story
Omotola's outfit was however in line with the theme of the birthday party as everyone including the celebrant wore the same color. She shared the video on Instagram to also give fans a close-up of her flawless makeup look.
View this post on Instagram
The mother of four is no doubt one of the most admired Nollywood actresses who has remained focused on her career and family. In May, she celebrated the 26th anniversary of being with her husband and as per the superstar, it's 26 years of being each other's No1 fan.
"You have a journey, I chose to make that journey with you," the actress wrote in an Instagram post. "With or without you, I will make my journey. With or without me, he will make his journey."
She continued: "So we both understand that I'm with you is not because I have to be with you. I'm with you because I choose to be with you. He's with me because he chooses to be with me. So we respect each other's choices, each other's space, and each other's wholesomeness.
He knows that I'm not with him because I love him all the time. I'm with him because God has given me a mandate to be by his side and vice versa so the time when I see him and I'm not so much in love with him, I report him to God. I'm like "Hey, what's up now? Are you gonna make it come around?"