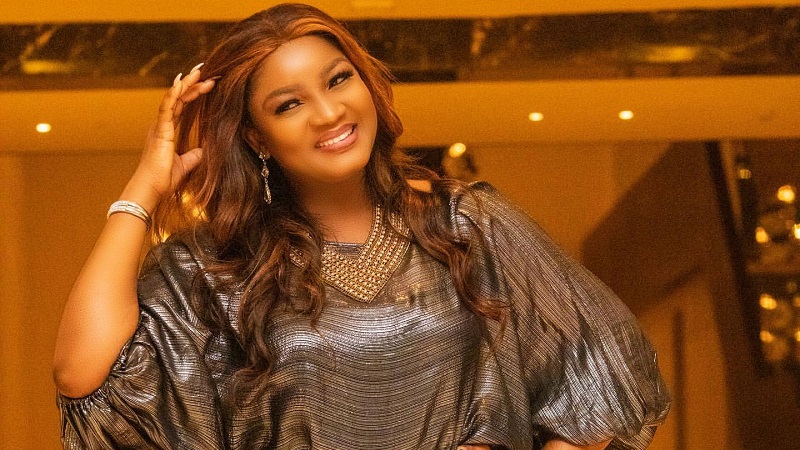 As a traditional outfit mostly known to be worn by Yoruba women of Nigeria, Iro and Buba may not be your favorite but Omotola Jalade will possibly make you fall in love with the ensemble. The Nollywood actress attended the 2019 TEFFEST in Ghana, an Entertainment Fair and Festival event designed to promote the possibilities in the Business of entertainment and world-class innovations around entertainment.
It was there where she wore a beautiful Iro & Buba dress, an ensemble that consists of a waist wrapper and a loose-fitted blouse. Omotola rocked the ensemble like a modern Nigerian woman, ditching the headwear to showoff her long-wavy hair. She also teamed the gold-colored dress with a pair of black slip-on heels, adding a matching statement necklace to complete the look.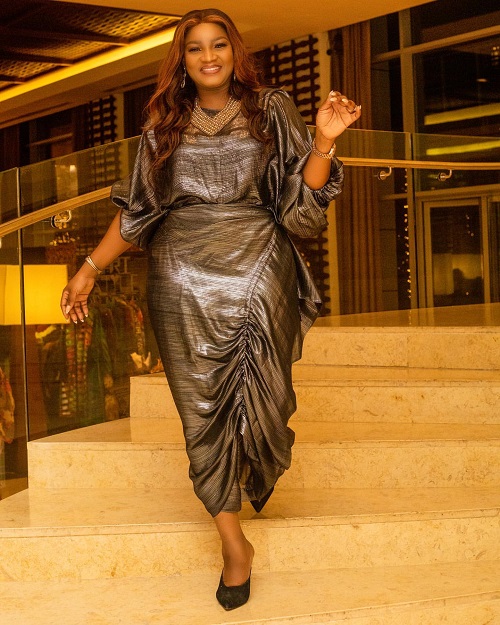 Photo: Instagram/realomosexy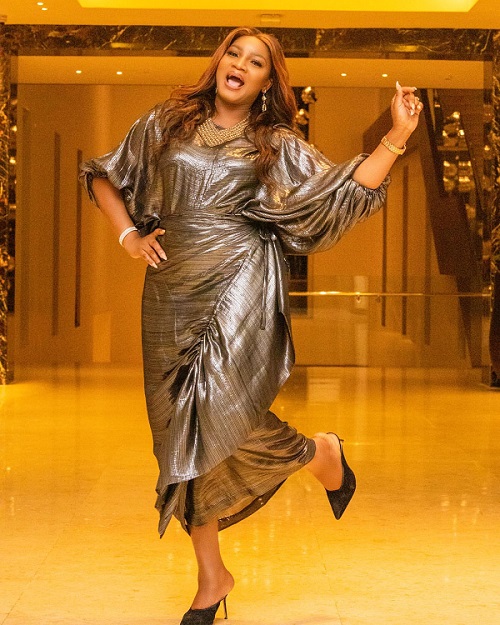 Photo: Instagram/realomosexy
We love the infusion of the current trends like ruche details and billowing sleeves in the outfit, and how the outfit is tailored to flatter her figure. If there is one woman who will inspire us to traditional this season it's going to be Omotola Jalade.
Meanwhile, the event had a host faces in attendance, including the First Lady, Mrs. Rebecca Akufo-Addo, who was presented with a magazine. "Presenting the Amiable First Lady of Ghana, Mrs. Rebecca Akufo-Addo our @teffestival Magazine," the actress wrote on her social media while sharing the images from the event.