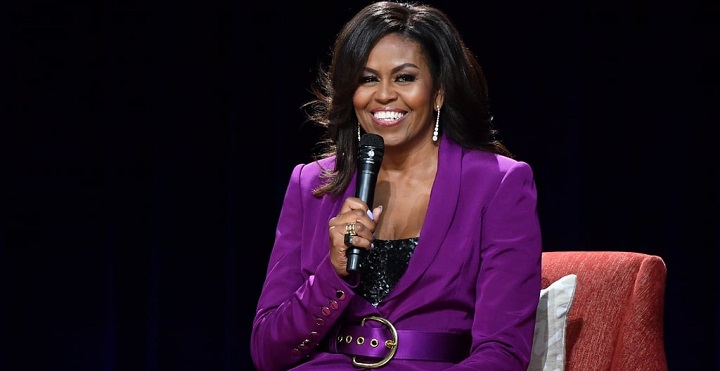 A lot of celebrities might own it when it comes to suiting, but it seems like nobody does it quite like Michelle Obama these days. Not to deny, her departure from the White House has perhaps pushed the lovely former FLOTUS to the back of our minds but the good news is, her new Memoir: Becoming has ensured she's never forgotten.
Touring different parts of the world to promote the book, Michelle has no doubt been keeping her fashion status high and not only does she do it with glamour, but the former FLOTUS has also been giving us masterclasses on the modern-day suiting. Here, at her recent public appearance in Atlanta, the 55-year-old opted for a bright purple suit layered over a black sequined bustier that has no doubt infused a dose of glamour to the look: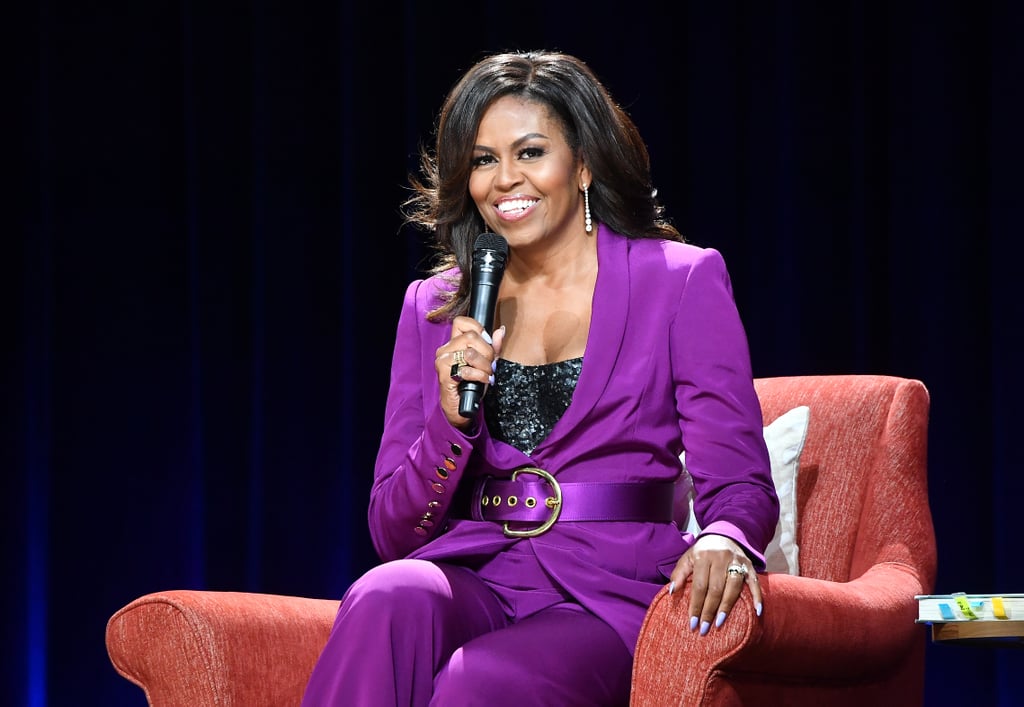 Getty Images / Paras Griffin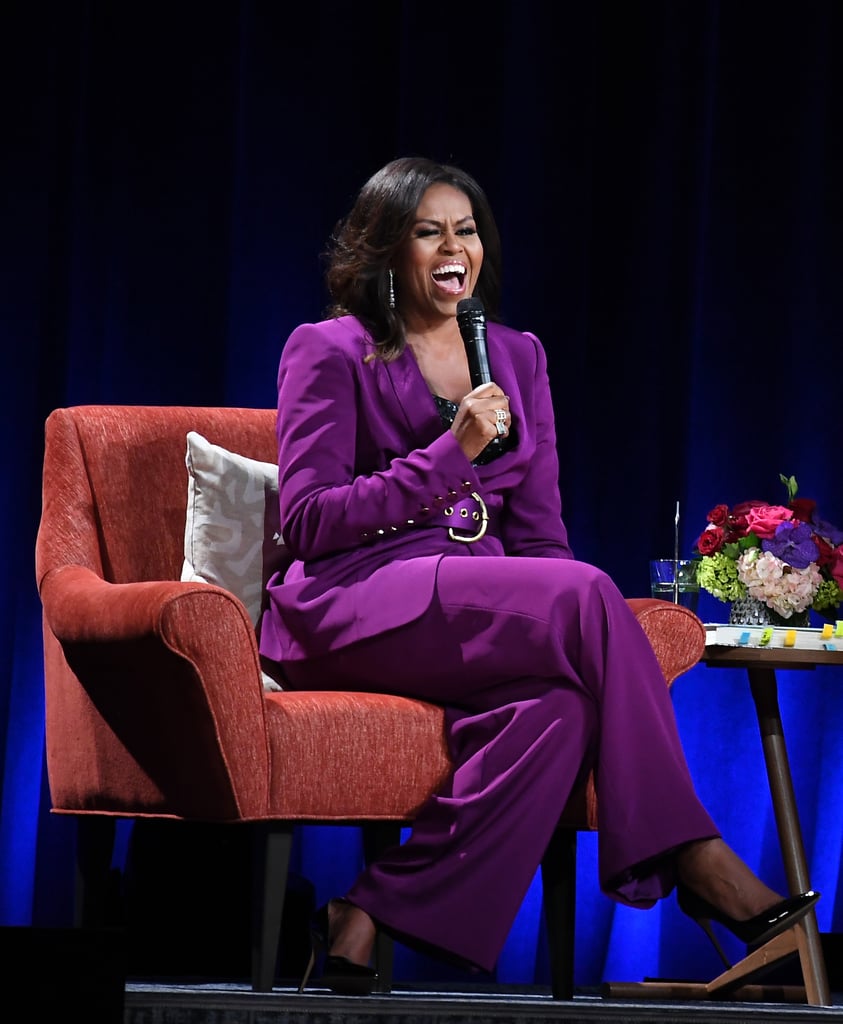 Getty Images / Paras Griffin
We love how Michelle kept her accessories to a minimum, forgoing a piece of necklace and opted for only drop earrings, so as not to distract from her sparkling corset. As the former FLOTUS proves, purple has stepped up this season to become the latest fashion-forward shade of clothing.