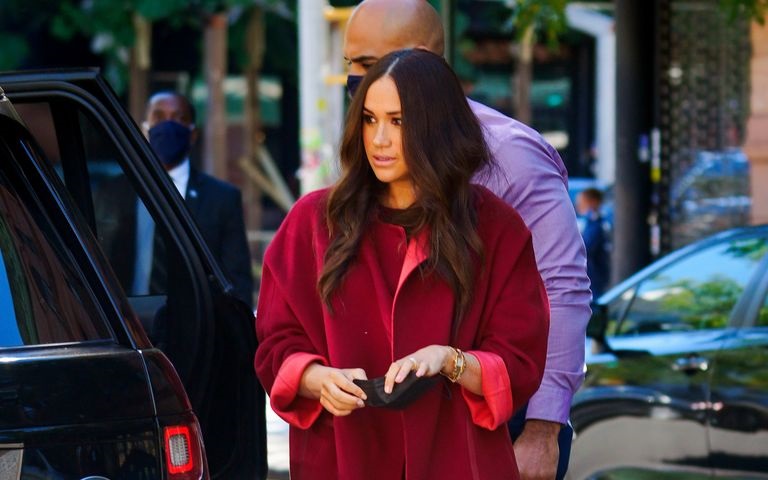 We've been watching Meghan Markle style since 2018 when she became the Duchess of Sussex, turning up at every royal event in chic and stunning outfits. But fast forward to 2021, even after stripping off herself from the royal title the actress and the mother-of-two still pulls off the best looks. 
Just check her out as she stepped out yesterday in New York City for a visit to P.S. 123 Mahalia Jackson School in Harlem, donning a red suit. Looking chic as usual, Markle opted for a monochrome look of an oversized cozy jacket, matching wide-leg pants, and heels, sending out her own master class on the perfect fall dressing. Of course, she was accompanied by Prince Harry who dressed casually in a gray sweater and khaki slacks.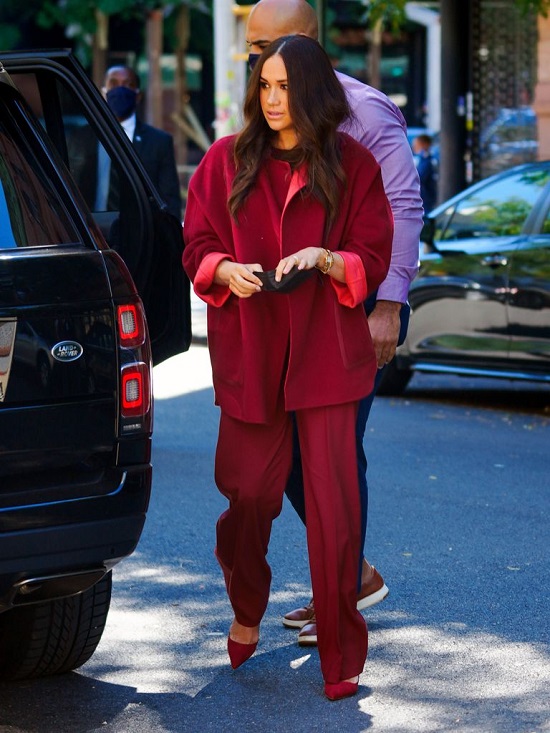 Photo: Gotham/Getty Images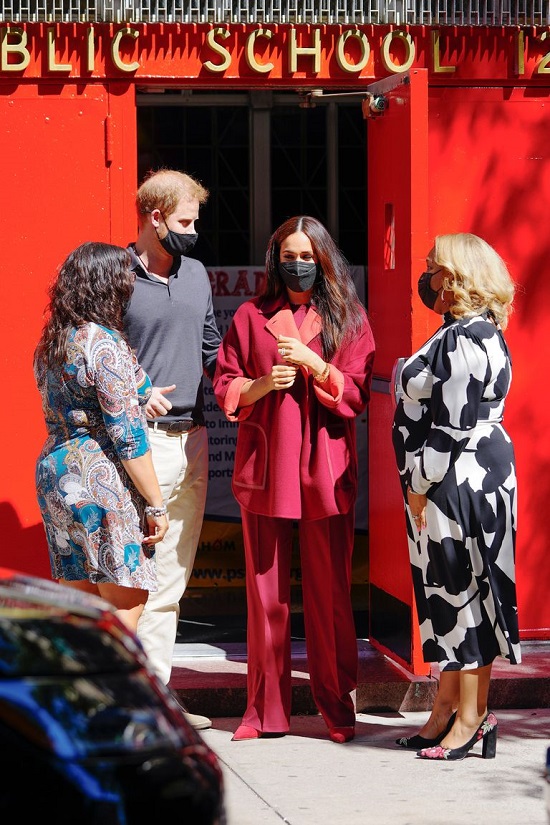 Photo: Gotham/Getty Images
According to the reports, the couple's visit was aimed at highlighting the school's initiatives and promoting early literacy in young students. Markle however read her children's book Bench to the students during an outdoor reading event.