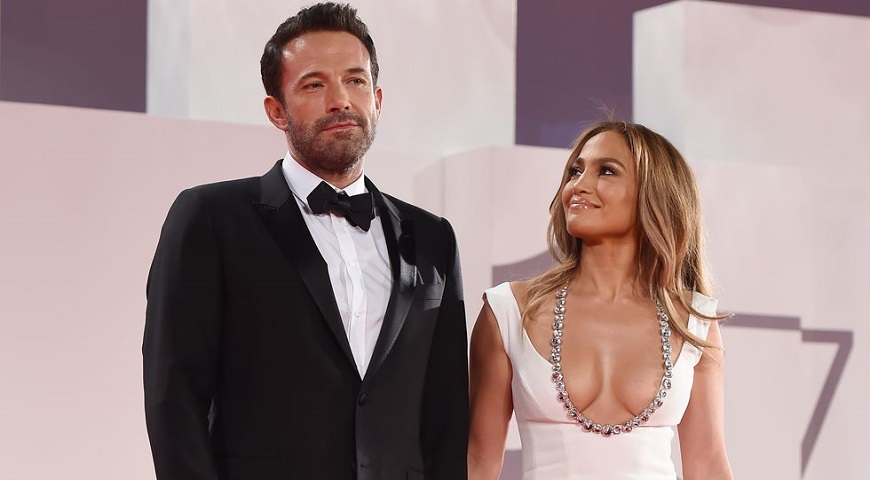 The years gone by have witnessed many flashes of expensive engagement rings from the serial screen goddess, Jennifer Lopez, and just recently, amidst media criticisms that had gone down, she announced her engagement for the second time to her one-time sweetheart, Ben Affleck.
The actress announced her engagement to Ben Affleck over the weekend, one year after they reconnected and 20 years after their first relationship. She told her fans about it in a special edition of her newsletter, along with a video of the ring, which has an 8.5-carat natural green diamond in the center and white diamonds on each side on a silver band.
View this post on Instagram
It's impossible not to draw parallels between Lopez's engagement rings over the years. While several celebrity engagements have influenced popular ring trends, J.Lo's rings have stood out in the history of exquisite celebrity pieces.
The dazzling stone in question is a fancy green diamond, which is extremely rare, according to the Gemological Institute of America. Of course, this is notable because Jennifer's fancy pink diamond by Affleck caused a colorful engagement ring frenzy unlike anything seen before the first time they got engaged.
Her post some days ago on Instagram had people curious to know what the "Major Announcement" was. Well, you had to sign up for her newsletter if you wanted to get first-hand information about the good news.
A little reflection around JLo's many engagement rings will have us going as far back as the late 90s. Her relationship tales notwithstanding, it isn't quite surprising that the American singer, dancer, and businesswoman has remained a news regular ever since; her career is worth describing as successful!
Ojani Noa was her first-ever public relationship. Lopez received a $100,000 diamond ring from the restaurateur before her first walk down the aisle in 1997. After a year of marriage, unfortunately, they divorced.
Then there was Cris Judd, who was on the set of her 'Love Don't Cost a Thing' music video in 2001. She was proposed to with a six-figure emerald cut ring. Their marriage lasted just over a year, anyway.
Ben Affleck, with whom she has a current relationship, proposed to her in 2002 with a 6.10-carat radiant-cut pink Harry Winston diamond. It sparked a trend toward colored diamonds and skyrocketed the value of pink diamonds.
After splitting from Affleck, Lopez began dating singer Marc Anthony, who proposed with an 8.5-carat blue diamond ring from Harry Winston. The couple wed in 2003 and announced their divorce in 2011. In 2015, they finalized their divorce.
Having dated Alex Rodriguez in 2017, the superstar singer and A-Rod became an internet sensation, making the American baseball shortstop propose to J.Lo in March 2019 with a massive emerald-cut ring estimated to be worth between $1 and $5 million and weighing between 10 and 15 carats. However, in early 2021, the couple called off their engagement due to irreconcilable differences.
Now on the 6th round of public romantic entanglement and with Ben Affleck, her gentleman of many years before, what could have changed? He engaged Jennifer with a Green Diamond and the singer, in her newsletter series recently released, affirms the ring's perfection, insisting that green is her lucky color.
"I always say the color green is my lucky color. Maybe you can remember a certain green dress," JLo wrote while possibly referencing her viral green Versace dress. "I've realized there are many moments in my life where amazing things happened when I was wearing green."
A shallow comparison will bring to parallel, Jennifer and the late actress, Elizabeth Taylor, who was married eight times and twice within those times to Richard Burton. Her exquisite jewels, just like J.Lo's were more famous than her many matrimonial affiliations. One, observing this gross similarity between the two women would quickly be curious to know whether Jennifer Lopez is the 21st Century Elizabeth Taylor.
This engagement frenzy is followed by the announcement of a documentary about Jennifer Lopez, themed 'Half-time' with a highlight that suggests that "it is just the beginning". It is produced by Netflix and set to be released on June 14. Could this fairy ring tale be a publicity stunt or is Jennifer truly in love and ready to go down the aisle again? And, would her engagement ring with Ben Affleck be the last one?
View this post on Instagram