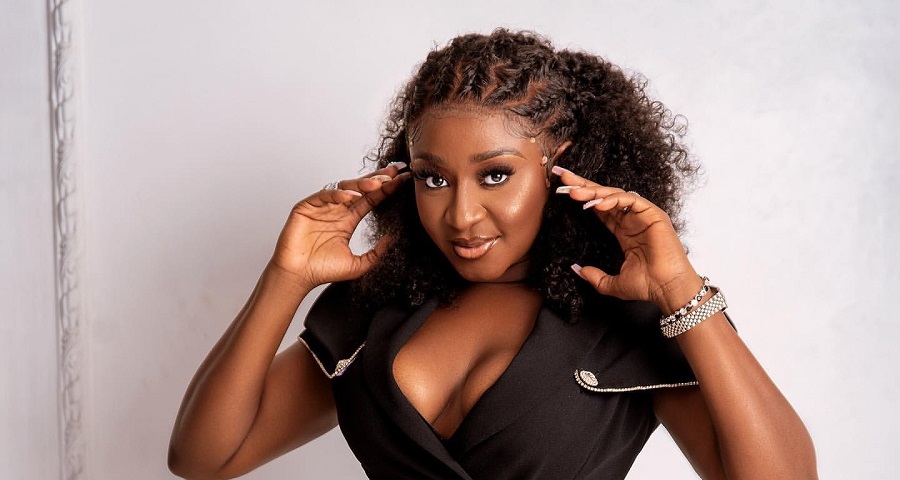 Ini Edo is a judge on De9jaSpirit, a talent show that scouts out the next global superstars, and the actress dressed noticeably for the occasion. Ini was photographed stepping out last night for the show in a dramatic jumpsuit and this Gucci wide leather belt with Double G buckle and Fendi brown Zucca velvet sandals. She wore her hair long down and opted for oversized sunglasses and subtle makeup.
"Your girl is out here for Judge duties for @de9jaspirittalenthunt happening tonight..," the Nollywood actress shared on Instagram. "Am looking forward to seeing some amazing talents in This town. This is one of the most significant cities in my life… so glad to be back here.. ❤️."
View this post on Instagram
According to the actress, the black long-sleeve one-piece with a slouchy and voluminous silhouette is designed by Secrets of April, a skincare and clothing brand she launched earlier this year.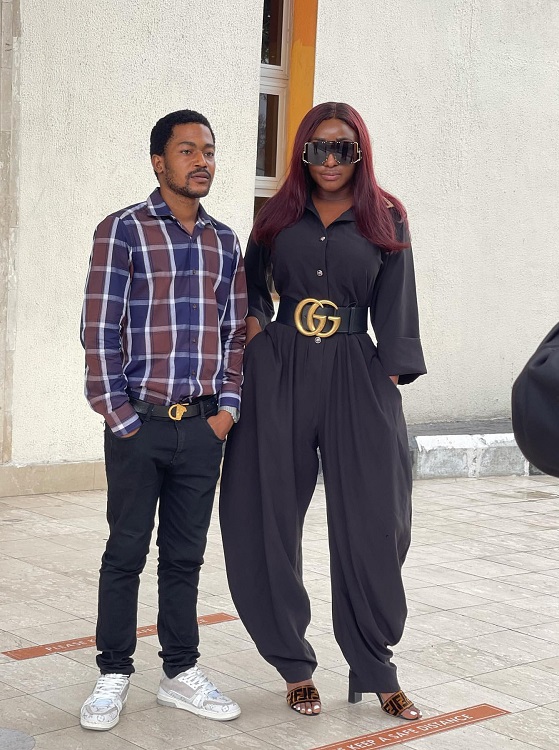 Photo Courtesy
Back in April, the actress revealed her most valuable fashion accessory, giving red lipstick the precedence. She also added that she could spend one to two hours getting ready for an event. "My most valuable fashion accessory is lip gloss and lipstick, and my favorite color of that is red, while I can never be caught wearing black lipstick. I can't step out without wearing lipstick" she told potPOURRI in a brief chat. And for getting ready for an event, Ini Edo says "It depends. Sometimes, it takes about an hour or two."