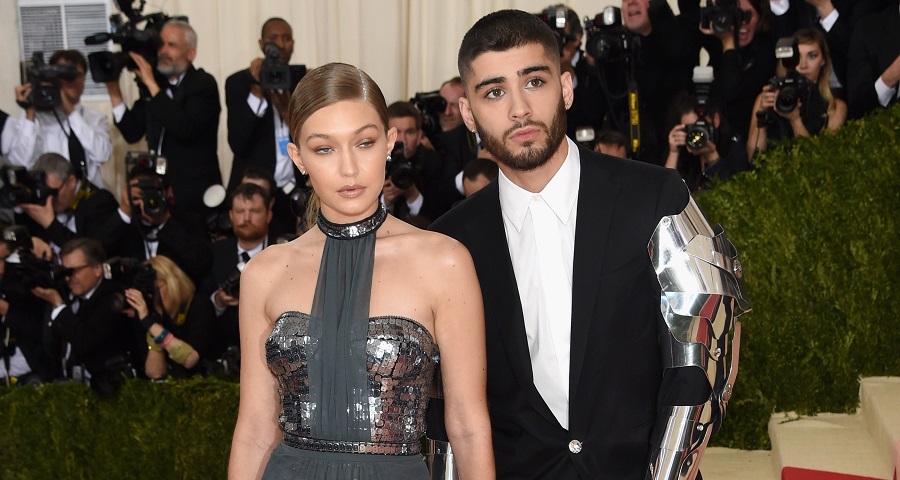 It's a piece of unexpected sad news but Gigi Hadid and Zayn Malik have broken up. As per reports, the model and the singer have decided to end their relationship. Multiple sources confirmed to People that the longtime couple known for their on and off relationship are no longer together. The break-up comes just after TMZ reported Gigi's mom, Yolanda, claimed Zayn "struck" her. But Zayn, however, denied the allegation, while asking Yolanda to reconsider her allegation.
"I adamantly deny striking Yolanda Hadid and for the sake of my daughter I decline to give any further details and I hope that Yolanda will reconsider her false allegations and move towards healing these family issues in private."
In a new development, a source who spoke to People confirmed the two have gone their separate ways. "They are not together right now. They are both good parents though," a friend of the Hadid family told People. "They co-parent. Yolanda is of course very protective of Gigi. She wants the best for her daughter and grandchild."
However, despite Malik's appeal for the former model and the RHOBH star to refute her claims, the sources said that Yolanda "stands by her account" that Zayn "struck" her, but the outlet did not receive "details of what she claims triggered the alleged assault."
In a tweet posted by Zayn yesterday, the singer acknowledged there's an ongoing issue between the two families but asked for privacy as they resolve the issue for the sake of his and Gigi's daughter, Khai.
He wrote on Twitter: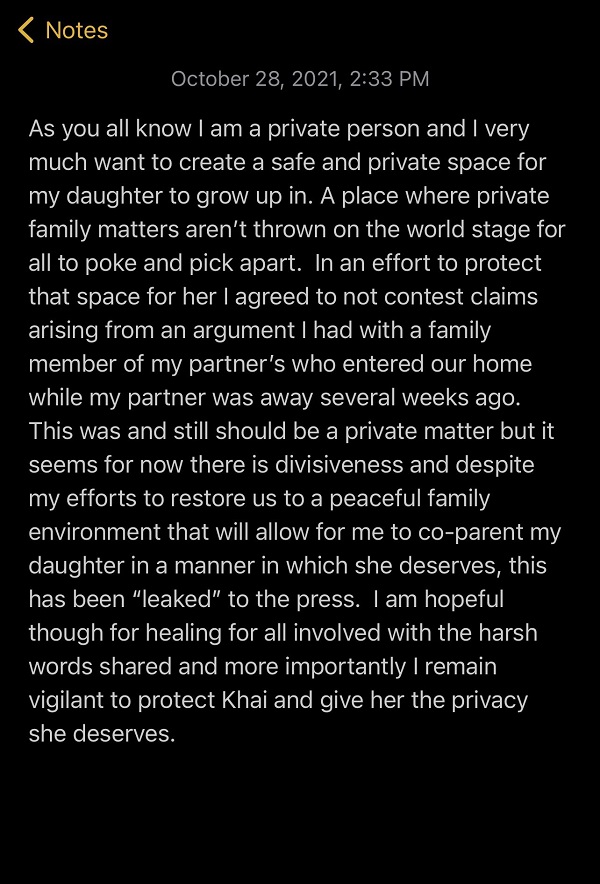 Twitter Photo
Gigi Hadid's rep also released a statement to People, saying "Gigi is solely focused on the best for Khai. She asks for privacy during this time."
In what has been considered an on-off relationship, the supermodel and Zayn have been dating for nearly 6 years. The relationship became a serious thing in 2019 after rekindling their romance, resulting in the birth of their daughter, Khai, in September 2020.