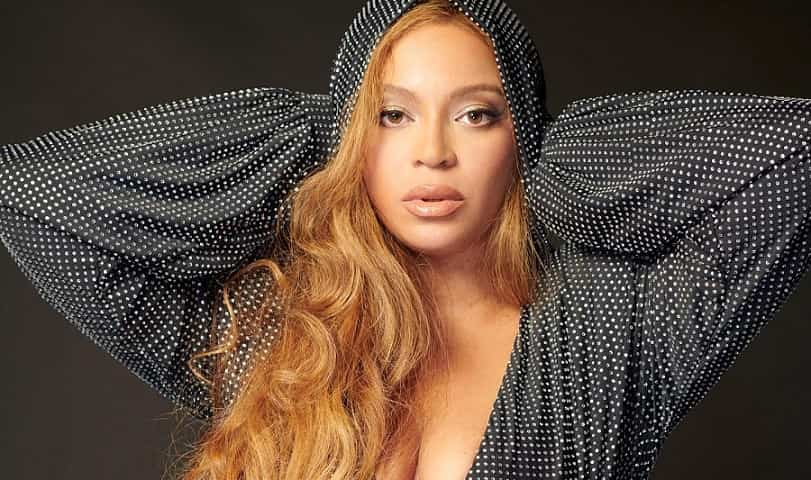 After releasing her latest album — Renaissance, a megahit filled with unforgettable fashion moments, Beyonce isn't slowing down even for the album launch party. The superstar is one of our style icons and for very good reason and she's once again proven her status. 
Last night, the "Break My Soul" singer took to Instagram to share gorgeous photos from the launch party of her seventh studio album which took place over the weekend. For the event, the mother-of-three raised the oomph factor, opting for a dazzling bodysuit type of gown that is covered in sequins. The revealing ensemble features a hood, cleavage-baring neckline, billowing sleeves, and surprisingly hood.
View this post on Instagram
She accessorized the shimmering piece with bejeweled footwear, a pair of statement platform heels by Giuseppe Zanotti. Bey also added a pair of sparkling Tiffany & Co diamond earrings and a round-shaped bedazzled black clutch crafted with the phrase "Club Renaissance 7.29.22" which is clearly the release date for the album.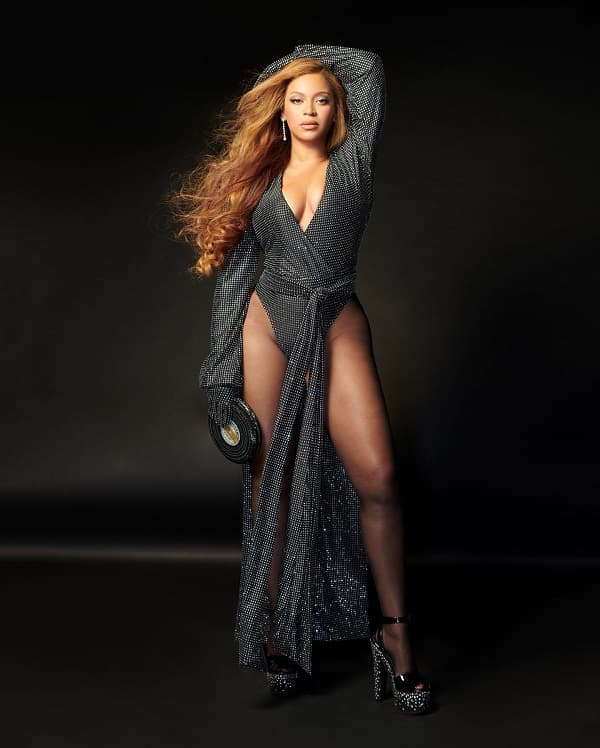 Photo: Instagram.com/beyonce
She was accompanied by her husband, Jay Z, who was outfitted in a white pantsuit and black shoes. 
Bey has been knocking the artistic dressing out of the park, playing with textures and silhouettes. This glitzy look is no exception, comprising of sultry but refreshing cuts.
Beyonce's Renaissance has however topped the Billboard 200 albums less than a month after the release and the Hot 100 songs charts (for the lead single "Break My Soul"), just after the first week of its release. According to Billboard reports, the album marks the biggest success for any woman this year.
Bey even took to her website to acknowledge the success as well as thank fans for their support. "We did it!!!," she wrote. "Thank you so much for your love and support. Nothing made me happier than seeing a club full of people sing every word to every song from top to bottom. This was years of experimentation. This was years of hard work, blood, sweat, and tears."
She continued: "I'm grateful, and it was worth it. I'm thankful that it was received and understood. Thank you to my beautiful team for your heart and grind. Thank you to all of the brilliant collaborators and musicians, composers, and everyone involved in creating this piece of art. And thank you to the absolute best fans on the planet. I'm grateful to be loved by you. I love y'all deep, B."