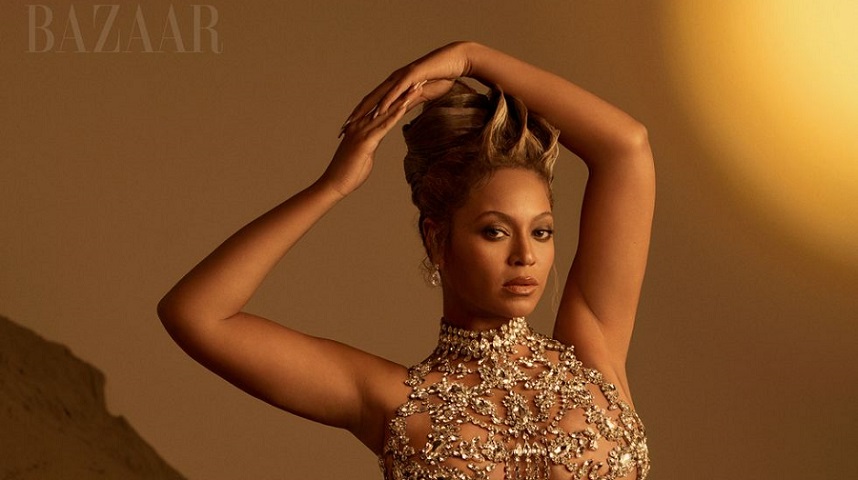 Beyonce is turning 40 on the 4th day of September. And in a stint of her 40-years in this capricious world, Bey has evolved into a sensational music pop icon. She's also a mother of three, a businesswoman building her fashion empire, as well as a Queen we all know.
But if you didn't know, the star was an introvert and how she managed to come out of her shyness to become one of the most influential females today was spending the first decade of her life dreaming. Bey, who is the September cover star for Harper's Bazaar Icon Issue told the magazine that she spent a lot of time building her imagination.
"The first decade of my life was dedicated to dreaming," she said. "Because I was an introvert, I didn't speak very much as a child. I spent a lot of time in my head building my imagination. I am now grateful for those shy years of silence. Being shy taught me empathy and gave me the ability to connect and relate to people. I'm no longer shy, but I'm not sure I would dream as big as I dream today if it were not for those awkward years in my head."
Reflecting more on her life, the multi-talented singer said being the only Black girl when she started her musical career was a push to becoming who she is today.
View this post on Instagram
"I was competing in dance and singing competitions at age seven," she continued. "When I was on the stage, I felt safe. I was often the only Black girl, and it was then that I started to realize I had to dance and sing twice as hard. I had to have stage presence, wit, and charm if I wanted to win." According to the singer, at 10, she'd already recorded  50 or 60. "I started taking voice lessons from an opera singer at nine. By 10 I had already recorded at least 50 or 60 songs in the recording studio. This was before Pro Tools, when you recorded to tape."
Bey however attributed her resilience to a Bible scripture in James 2:17 that says "Faith without work is dead," affirming that 'vision and intention weren't enough; I had to put in the work.'
She also talked about her life in her 20s, saying it was all about securing a strong foundation for her career as well as establishing her legacy. In her 30s, the multi-grammy award winner focussed on advancing her career and a nod to starting up a family, which she is blessed today with 3 kids (Blu Ivy Carter, Sir Carter, and Rumi Carter) and her billionaire rapper husband, Jay Z.
View this post on Instagram
Having achieved so much so far, Queen Bey is at a point where she no longer needs to compete with herself, she said. 
Speaking about her latest Ivy Park x Adidas Rodeo Collection which is inspired by Black cowboys and cowgirls, the singer pointed out that the history of the American Black cowboys who 'experienced great discrimination were often forced to work with the worst, most temperamental horses' is always overlooked.
"Through time, these Black rodeos showcased incredible performers and helped us reclaim our place in western history and culture. We were inspired by the culture and swag of the Houston rodeo. We combined classic elements with the athleticwear of IVY PARK x Adidas, adding our own spin, monogrammed denim, chaps, and cowhide."
She however left fans with something to be excited for, adding that the IVY PARK x Adidas collection will begin to feature kid's clothing and that's some good news for moms and dads who are Beyhives.
Read the full Beyonce's interview on Harpers Bazaar here as she posed up a storm in a lineup of incredible designer looks.