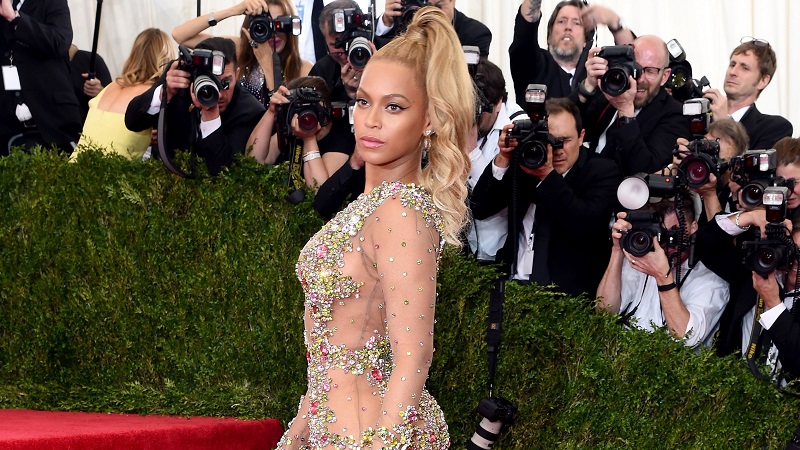 It's always good to watch Beyonce giving a speech, especially in these difficult times. And last night, as she accepted her 2020 BET Awards, we were pleasantly inspired. 
The singer was honored with the BET Humanitarian Award in honor of her BeyGOOD initiative — an organization that she set up for charitable work. Bey who wore a strapless bustier dress and sparkling crystal choker necklace looked stunning in the video while accepting the award. In the acceptance speech, the 38-year-old dedicated the well-deserved trophy to the Black Lives Matters protesters and as well encouraged them to 'continue fighting for each other.'
.@Beyonce's acceptance speech for her 'BET Humanitarian Award' #BETAwards pic.twitter.com/FqNHBBWKQk

— Beyoncé Charts (@yoncechart) June 29, 2020
"I want to dedicate this award to all of my brothers out there, all of my sisters out there inspiring me, marching, and fighting for change. Your voices are being heard and you're proving to our ancestors that their struggles were not in vain. Now we have one more thing we need to do to walk in our true power, and that is to vote," she said.
"I'm encouraging you to continue to take action, continue to change and dismantle a racist and unequal system," she said. "There are people banking on us staying at home during local elections and primaries happening in states across the country. We have to vote like our life depends on it, because it does."
The humanitarian award, previously received by recipients such as Muhammad Ali, Quincy Jones, and actor Denzel Washington was however not the only thing Bey received for the night. She was praised for her good deeds by the former FLOTUS Michelle Obama who presented the award. Mrs. Obama said that Bey has been using her talent to shine the light across the world. 
I am here today to talk about the queen. You know, the one. Ever since she was a little girl in Houston, Beyonce Knowles Carter has been lighting up the stages and gracing the world with her talent, with her generosity and spirit, and with her love for her community. You can see it in everything she does, from her music that gives voice to Black joy and Black pain, to her activism that demands justice for Black lives. And no matter how big the stages get, I know my girl isn't satisfied unless she's sharing all that shine she has with the next generation. That's why she's always pulling up young performers like Chloe x Halle, and that orchestra that dazzled us in her 'Homecoming' special. That's why she's calling out sexism and racism when she sees it, paving a path for new artists who are trying to navigate the music industry.

That's why she went out of her way to rewrite, "Get Me Bodied" for the White House's "Let's Move" campaign and got a whole lot of kids shaking it on the dance floor. She's always turning up, looking out, and making us all a little bit better, a little more fierce, and she's doing it all while staying devoted to her children and the loved ones she holds dear. So to my girl, I just want to say: You inspire me. You inspire all of us. Which is why I'm so proud to name Beyonce, the 2020 BET Awards' Humanitarian of the Year Honoree. Congratulations, girl. Love you so much.
Beyoncé, through the BeyGOOD foundation, donated over $6 million during the peak of the Covid-19. She even teamed up with mother Tina Knowles to ensure more Covid-19 testing was available to Black residents in her home city of Houston, Texas.