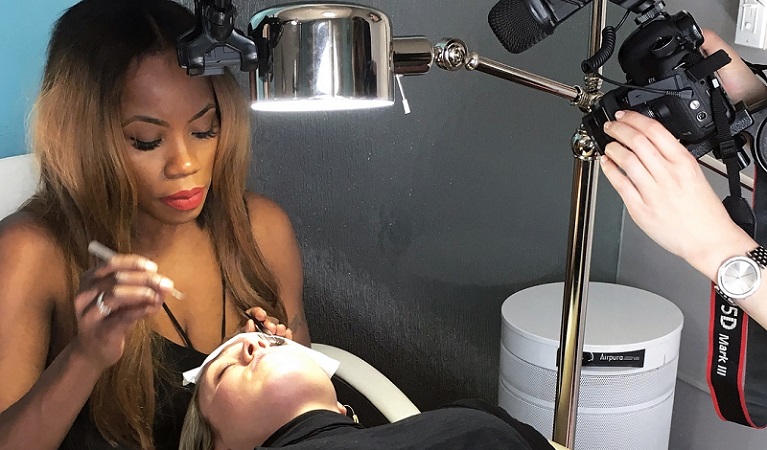 For every action, there's a repercussion and getting rid of your own eyelash extensions at home shouldn't amount to great consequences but it does, according to a beauty expert. While the world is currently facing a pandemic, forcing a compulsory stay at home order on everyone, it wouldn't be a big surprise if you want to become a lash technician, probably taking matters into your own hands to remove your lash extensions.
Forget the reports that says you can remove your lashes at home using glue remover, steam, and oil. Unfortunately, it is not safe and celebrity eyelash expert and founder of Envious Lashes in NYC, Clementina Richardson, have explained that the DIY procedure can be detrimental.
View this post on Instagram
"Unfortunately, there are no over-the-counter products or DIY hacks that can safely break down the adhesive to remove your own lash extensions," Richardson explained to Bazaar. "Attempting to remove them yourself can pull-out your actual lashes (since the extensions are attached strand by strand), damage the follicle, and can lead to bald spots that may never grow back."
The beauty expert, however, advised that as a starter, there's a need for a little patience as your extensions 'will eventually shed with your natural lash cycle (which shouldn't be more than a few weeks).' And in addition, 'you can make sure to really nourish and strengthen your natural lashes, so that they're as long, lush, and healthy as possible once the extensions have all shed away.' 
Following the guide above will ensure you have 'a strong foundation to apply new lash extensions onto in the future.' However, just in case you're wondering, read here our Best Times To Try Out Eyelash Extensions.