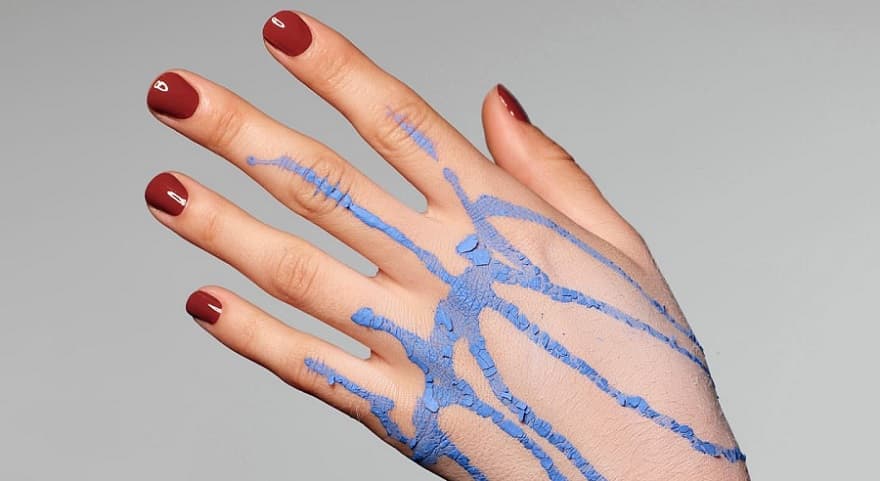 For everyone who loves high-rise nail extensions, there is a matching short nail lover. No doubt, having long nails is a good thing, but after a few weeks, they may feel more work than they're worth. Having shorter nails does not mean you have to compromise on style. In fact, there are many manicure designs that are specifically tailored for shorter nails. From minimalist designs to bold and colorful ones, there is a style to suit everyone.
One thing to keep in mind when choosing a design for shorter nails is that simpler is often better. overly-complicated designs can be difficult to pull off on shorter nails, and they can also look a bit too busy. Stick to designs that are clean and elegant for the best look. Ahead, check out these 10 cute short nail designs to get some inspiration.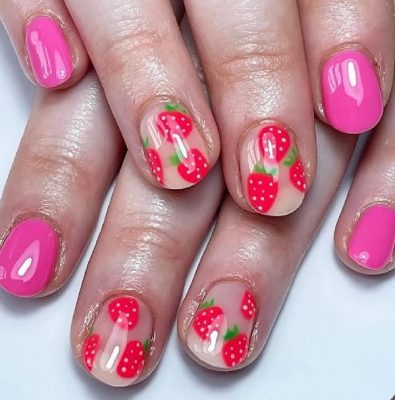 Hop on the real vacay mode with these sweet strawberry nails. The scattered strawberries and vivid pink nail polish strewed across some of the nails certainly allude to the sunnier, brighter days of spring and summer.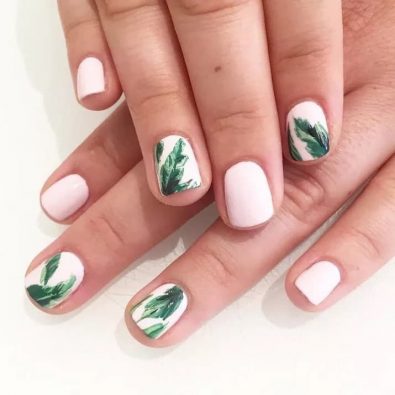 Bring to life palm fronds, one of the most prized summertime components. Having these gorgeous-looking palm trees on your tips might just be the next best thing if you can't actually be lying beneath them, especially in the summer.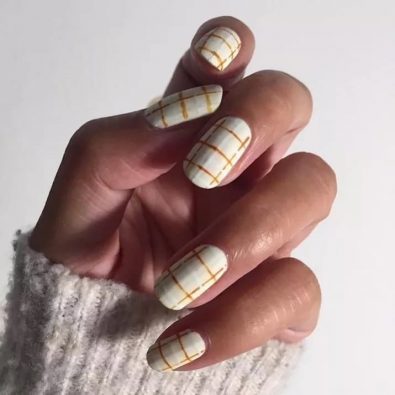 If you want to intensify your favorite fall manicure colors, tartan or plaid nails are perfect. Additionally, the chicness of this delicate plaid pattern in the ideal neutral color scheme is too much sauce than we can handle.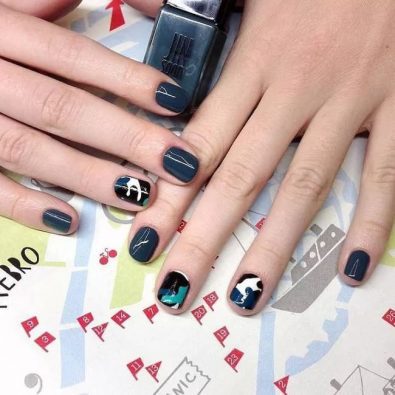 Were you anticipating this? Not sure. This nail art is a glossy camouflage pattern with dramatic black and white pops and moody blue hues. Literarily, no shade of camouflage can ever go wrong.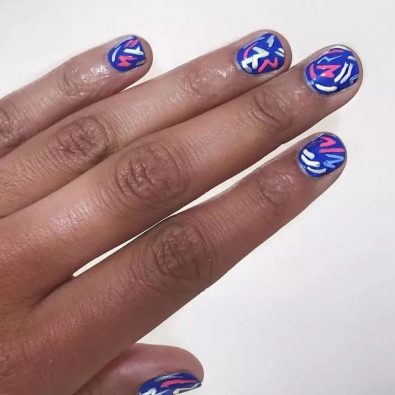 All you have to do is "squiggle it up" whenever you get tired of the traditional manicure designs or French tips across feeds! Your short nails can be made to stand out by using unusual color combinations like cobalt blue, bubblegum pink, silver, and white.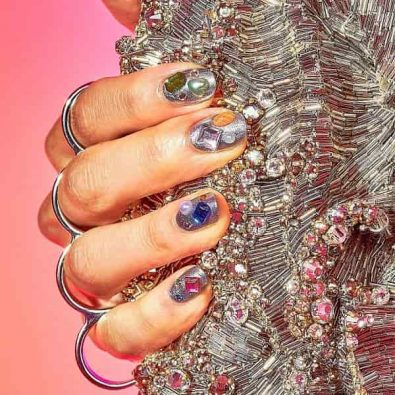 Nail embellishments like rhinestones, jewels, or crystals are a wonderful way to spark your imagination and create a stunning, sparkling, and completely Instagram-worthy nail. If you ever want to go over the top, put the aforementioned gemstones on your short nails.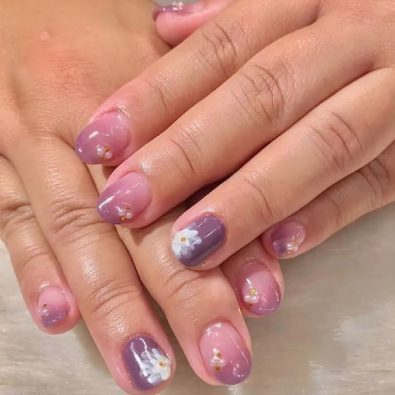 It's a good thing that this stunning ombré nail design is doable at home. With floral accents, you can easily recreate this manicure look for yourself. Simply lay down a foundation of your go-to purple polishes and then, using a tiny paintbrush, add teeny white flowers wherever you like.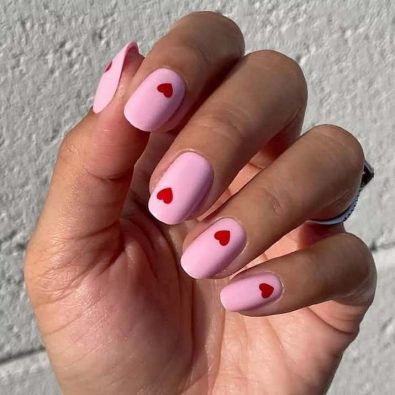 It's giving valentine vibes! I completely agree with the statement that "Heart print is the new polka dot print." If you enjoy mushy things, you'll enjoy the mood that this nail design creates.
On your short nails, this sweet contrast of pale pink and rich burgundy, along with a sprinkle of eye-catching stars, looks really stunning.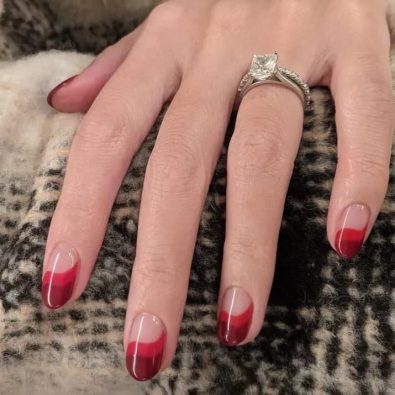 This manicure look is chic for all days! Every time you look at these mid-range, eye-catching, two-toned cranberry sauce embedded on your short nails, you'll undoubtedly be drooling.  Whether you are an expert or not, you can also DIY. Simply apply craft tape and get to work recreating them. Additionally, you can wear this chic and understated nail art with any color scheme you like.