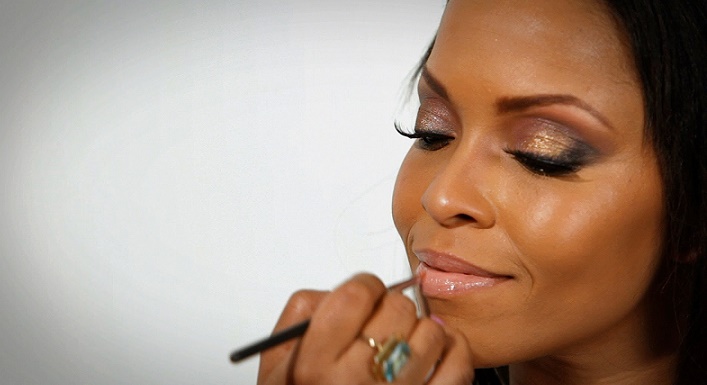 Applying lipstick is part of beauty enhancement that cannot be avoided (unless you're this no-makeup type of a woman). But as with many things in this world, lipstick often comes with its own almighty formula guaranteed for transforming your beauty regime. If you're not a makeup pro or those 'Gram's beauty slay queens who spend their entire time creating video tutorials, chances are, you're prone to making these lipstick mistakes. 
Speaking with Harpers Bazaar Uk, Diane Kendal, Marc Jacobs Beauty makeup artist explained those things necessary to avoid in lipstick application, should you want to achieve a flawless look. According to Diane, overdrawing, using the wrong lip liner, using dry formulas, skipping highlighter, not embracing your skin tone, and not trying before you buy are parts of the lipstick mistake you're making.
Overdrawing:
"People often overdraw their lips and dark lip liner can be really ageing. It can look very harsh, especially on older women when you naturally start getting lines. By wearing lots of lip liner you are actually drawing attention to these lines, as you can't help but look at someone's mouth when they have a really defined lip. Instead, focus a little more on creating a defined eye, and use less lip liner and softer lipstick textures. You could still wear a bright red colour, but the texture should be a lot less hard."
Not embracing your skin tone:
"Somebody who has very pale skin, probably should avoid near black or very deep berry shades – unless they were doing something for Halloween – as that probably wouldn't suit them. They should avoid anything that has too much blue it in too, as that can make them look a little bit ill. I'd say go for the softer peachy colours or a more true red. Then, someone with darker skin would look fantastic wearing one of those deeper shades or a two-toned lip colour just to provide a pop of colour."
Not trying before you buy:
"Finding the right colour for you is trial and error, so always try the colours – even on the back of your hand – before you buy them. Don't be afraid to mix shades too. Even a prominent black lip colour can be made much more wearable by applying a pinky colour first and then going over it with the black shade; it creates a really gorgeous purple hue. On a recent editorial shoot, I used a darker purple colour to line the lips and then blended it in by placing a more pinky colour in the middle for a slight ombre. It looked really good on and can be a creative way to create wonderfully full lips."
Using dry formulas:
"Not as many now, but there are still liquid lipsticks that give that drying effect. That dryness can age your lips, emphasizing lines, which is why you need a moisturizing formula. Look for products that give the impression of being quite matte but that have a dewiness that keeps your lips looking moist. Always avoid shades that risk making your lips look chalky too. I also like using Kiko's Pure Clean Scrub and Peel wipes, £5.90, to exfoliate and prep the lips." Jump over to Bazaar to read the rest of Diane's explanation.