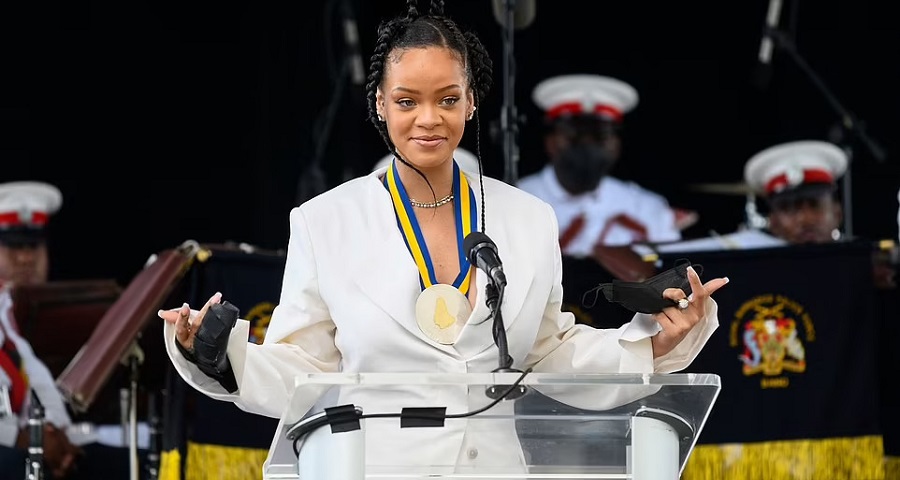 Rihanna is a songwriter, singer, fashion, and beauty mogul — she's everything including a National Hero.
The singer-turned entrepreneur was declared the National Hero on Monday by her native country as Barbados officially transitioned into a republican nation. The occasion took place in her hometown of Bridgetown during the presidential inauguration, in which Governor-General Sandra Mason was sworn in as the country's first elected president.
Prime Minister Mia Mottley made the announcement that the 33-year-old would be conferred with the honor of National Hero of Barbados and the singer was immediately called up before the crowd to be congratulated. "On behalf of a grateful nation, but an even prouder people, we therefore present to you the designee for national hero of Barbados, Ambassador Robyn Rihanna Fenty. May you continue to shine like a diamond and bring honor to your nation by your works, by your actions and to do credit wherever you shall go," Mottley said.  
For the ceremony, the Barbados beauty wore an orange silk halter-top gown by Bottega Veneta, which was paired with a pair of matching heel sandals. She also rocked chunky plaits, including a black face mask to shield herself from the ongoing covid-19.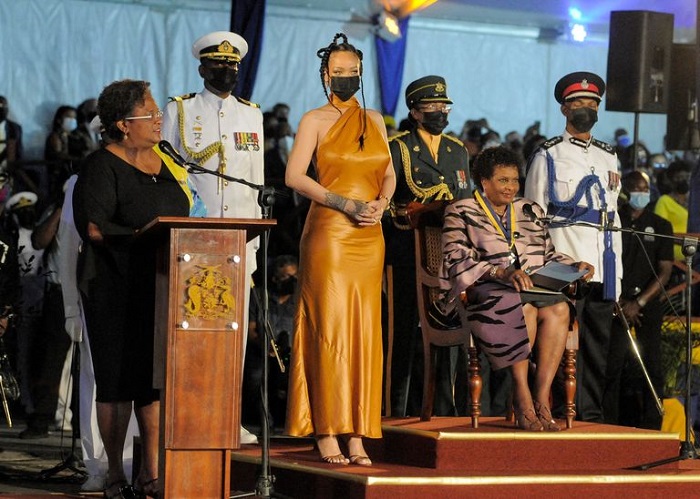 Photo: Getty Images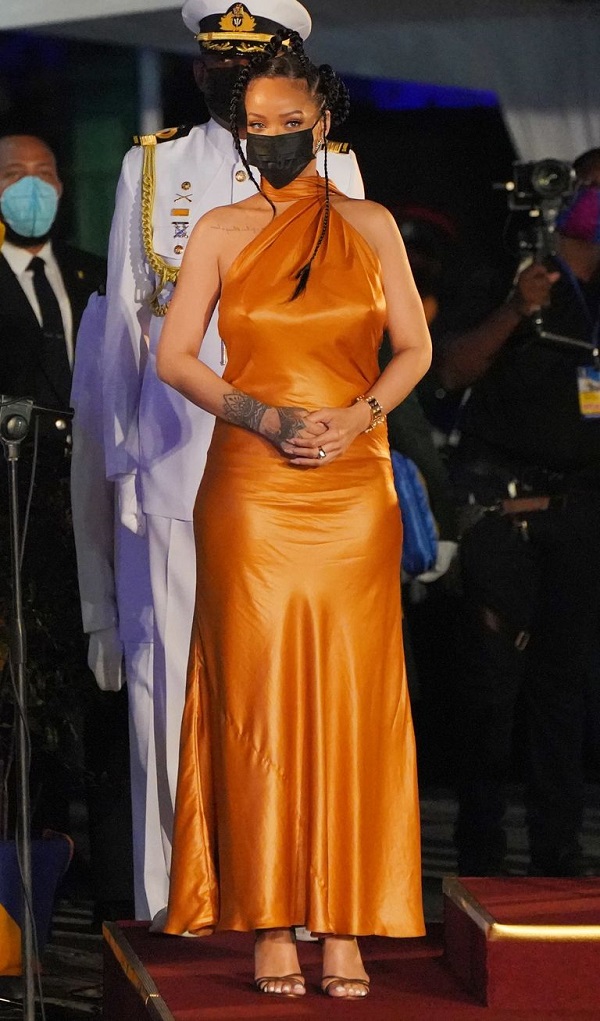 Photo: Getty Images
The event was attended by Prince Charles who represented Queen Elizabeth II as Barbados ended the Queen's 55-year role as Barbados's head of state to become the world's new republic.
In the continued celebration the following day, Rihanna made sure she dressed to impress, as she was photographed in a sensational white look while accepting her National Hero insignia. This time the 33-year-old star wowed the crowd in a plunging white mini dress and matching blazer while receiving the medal emblazoned with the outline of Barbados from President Dame Sandra Mason before making a speech at the National Honors ceremony. Her unusually chunky braids were very on-point and beautifully complement her diamond stud earrings and gold necklace.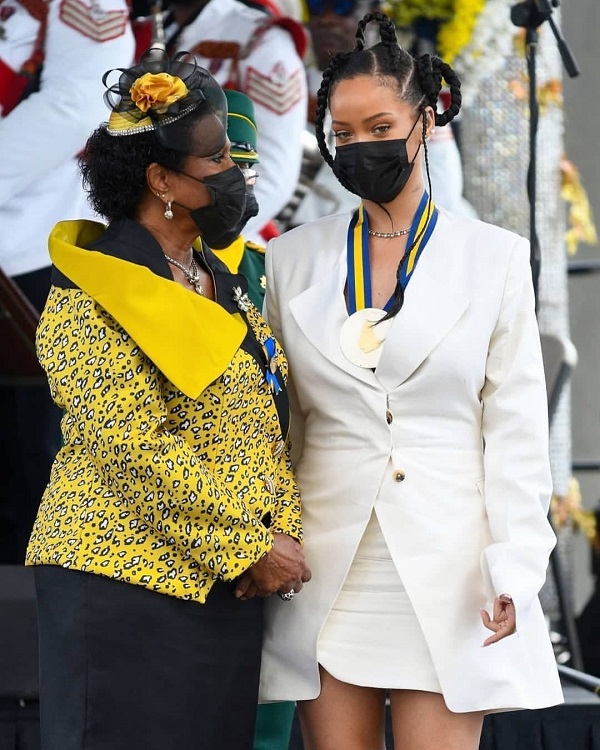 Photo: Getty Images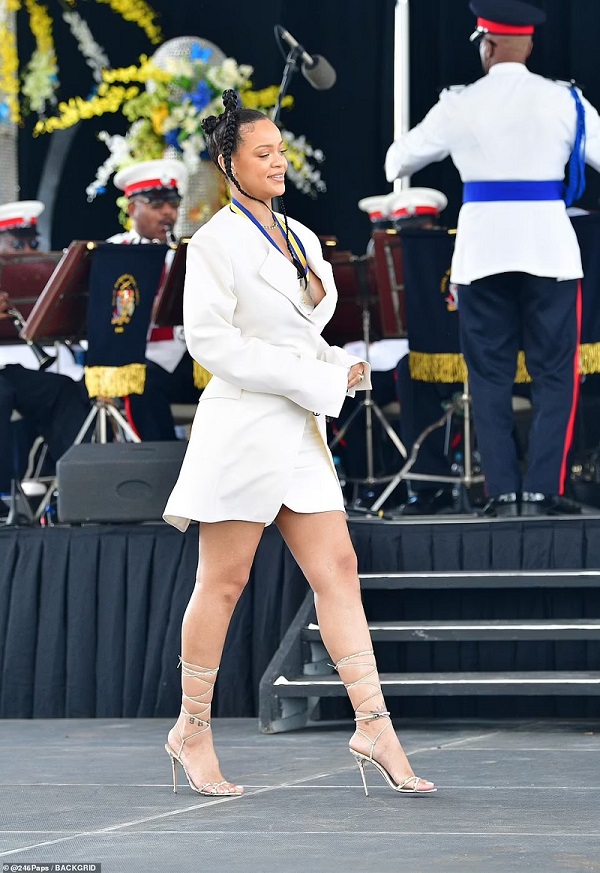 Photo: AFP/Getty Images
According to the Dailymail report, Rihanna is the second woman in the history of Barbados to be given the honor of National Hero, after religious leader Sarah Ann Gill, who died in 1866. She is also the 11th National Hero of the Caribbean country.
"This is a day that I will never, ever forget. It's also a day that I never saw coming," she said in a brief speech in which she encouraged the youth to continue pushing Barbados forward. "I have traveled the world and received several awards and recognitions, but nothing, nothing compares to being recognized in the soil that you grew in."
Bravo, RiRi!