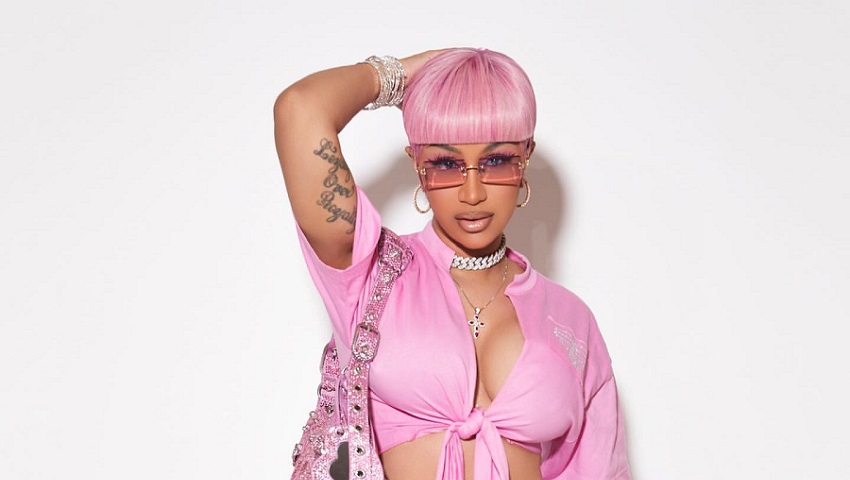 In case you needed a reminder that summer is near and is all about bright colors, Cardi B was out there on Instagram rocking the hell out of pink.
A few hours ago, the American rapper shared snaps of herself draping in a head-to-toe outfit look. And we really mean it this time when we say head-to-toe. From her short pixie cut with bangs in a hue of soft pink, Cardi completed the thematic look with a sultry matching silk shirt, itsy-bitsy denim pants adorned with bling-on chains, and knee-length booties.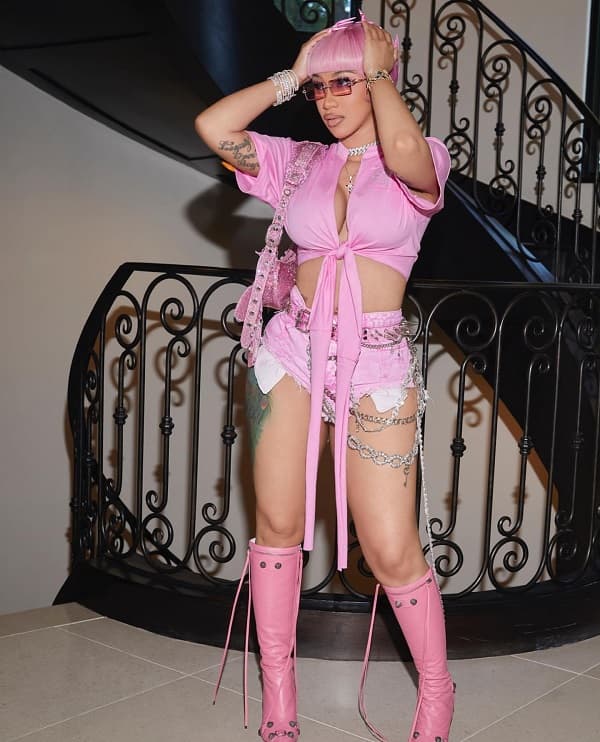 Photo: Instagram.com/iamcardib
She went further to amp up the look with color-coordinating accessories, including a pair of eyeglasses, a heavily embellished handbag, and hoop earrings. Cardi's beauty look was also in tandem with the outfit as she opted for pink eyeshadow with nude lips, as well as her long manicure.
"Pardon the drip," she captioned the post while sharing a series of snapshots. 
View this post on Instagram
It's pure truth, however, that the Shake It singer is providing fans with the best inspiration for summer mood boards everywhere. We love the refreshing and exciting baby pink outfit combo updated with a gorgeous hairdo, as we never thought about this look. And no jokes, her poses are irresistibly good!