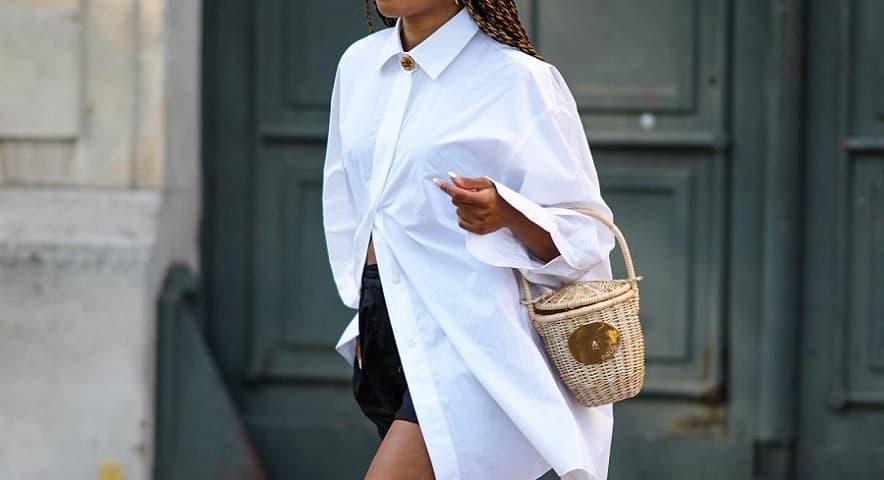 As the world becomes more and more conscious of the environment and the impact that humans have on it, the demand for vegan products has increased. So, what exactly is a vegan handbag? A vegan handbag is a handbag that is made without any animal products. This means that the materials used in making the bag are all synthetic (usually nylon, polyester, or canvas) or come from plant-based sources instead of real animal skin.
The benefits of owning a vegan handbag are twofold. One of which, you can be sure that no animals were harmed in the making of your bag. Second, vegan handbags are often more environmentally-friendly than their leather counterparts. And for a variety of reasons including its sustainable advantages, many designer brands have chosen vegan leather as a first choice for making sleek shoes and handbags and this has been going on for quite a while. Oh well, the vegan handbag is a wonderful choice because it is completely cruelty-free in addition to being environmentally friendly. There are a couple of other reasons why investing in Vegan handbags is a good idea — keep reading to find out more and also see our recommendation if you're considering investing in a vegan handbag.
What is a Vegan Handbag Made Of?
Premium faux leather is often used to create vegan bags. The existence of vegan leather and the fact that it can be found in suede or other materials may surprise you. According to Peta, the two plastic polymers polyurethane (PU) and polyvinyl chloride (PVC) are used most frequently because of their wrinkly texture, which helps to mimic the appearance of real leather. Vegan handbags can also be created from a variety of natural materials, including cork, other fruit debris, pineapple leaves, and apple peels. Depending on the original material, the techniques for producing them vary but are simple to carry out.
Why you Should Invest in a Vegan Handbag
1. Vegan Handbags are Cruelty-Free
This is the major concern for the vegan alternative. I mean, the obvious drawback to buying real leather in the first place is the fact that you're contributing to animals dying for fashion's sake. When wearing your well-fashioned vegan handbags, you don't ever have to worry that an animal was killed for you to have that accessory. Simply put, wear vegan handbags; Live guilt-free.
2. They are Budget Friendly
Without a doubt, vegan leather is quite kind to your dear pockets! You can easily choose a vegan handbag that matches both your style and your budget thanks to the variety of options available out there. So, before settling on the ones you wish to purchase, take your time looking through your options.
3. They are consistent in color
High-quality vegan handbags are produced with more color consistency than genuine leather ones. They'll last longer and give you good value for your money for a long time as a result.
4. Vegan Handbags are Environmentally Friendly
The idea of "veganism" includes environmental preservation in addition to the moral treatment of animals. In comparison to a leather tannery, making a vegan leather handbag uses fewer resources and creates a lot less air pollution.
5. More brands are going Vegan
With the propelling and practical influence of animal activism, the global fashion industry has witnessed brands and popular designers such as; Stella McCartney, Angela and Roi, Moenn, and more, adapting to vegan designs and investing hugely in it.
Initially, it seemed like a failed adventure but this was prior to the campaigns launched against killing animals for fashion items. Now, in recent years the vegan leather market has skyrocketed and is estimated to be worth over $85 billion by 2025, according to the latest statistics.
6.

With Vegan leather, You Get Different styles and several options
You can choose a vegan leather designer handbag from a range of designs depending on what best meets your needs. These bags' stylish and upscale options will have you wanting more.
Looking to adopt vegan handbags? Check out our list of some of the most popular vegan handbag designs. All of these designs wouldn't spare your outfit an extra spark of style, thanks to their sheen and craftsmanship.