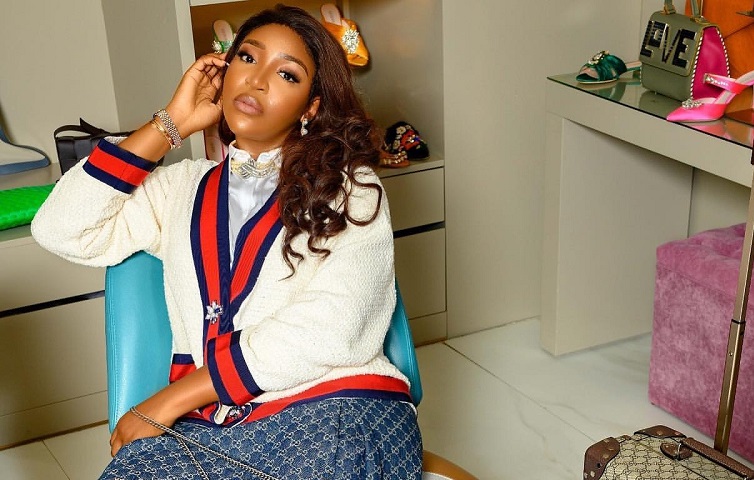 Anyone who pays close attention to the Nigerian social media scene knows there's something just about Idia Aisien when it comes to fashion. She's a TV presenter by career, actress by passion, and a model by nature. In fact, Aisien doesn't need to go overboard to look good in whatever she wears. Simply put, she just knows how to wear clothes.
Now, the 30-year-old who just made her debut acting role in "Nneka the Pretty Serpent" stars in a new campaign for Polo Avenue, a Lagos-based luxury retail fashion store.
Shot by Timi & De Brains and styled by Dami Oke, the campaign showcases Idia Aisien as the new face of the brand, as she is welcomed into the Polo Avenue family. "When you can look this good, anywhere is your runway. @idia.aisien is here to remind us that Polo Avenue is where the show begins," says the brand on Instagram. "Welcome to the Polo Avenue family @idia.aisien!"
View this post on Instagram
In the campaign, Aisien oozes style wearing head-to-toe Gucci pieces, from the tweed cardigan jacket, the Eco washed organic denim skirt, Gucci Dionysus super mini bag, and the platform ankle booties. She's also surrounded by Gucci GG carry-on duffle and globe trotters. 
View this post on Instagram
She's also been photographed posing with a mustard-hued Hermes bag from the luxury retail giant. Revealing her partnership with Polo Avenue, the actress called on fans to show their support in her new gig.
"I guess the cat's out of the bag!! I'm super excited to announce my partnership with @thepoloavenue as one of the #friendsofpolo If you love, follow and support me this simply means that we can't be shopping anywhere else!!⚔️⚔️🔥🔥🔥."
View this post on Instagram
Last Sunday night, the Edo state beauty made a stunning appearance during the premiere of Badboys and Bridesmaids in Lagos, wearing a dramatic black feathered dress with her hair so long that it was grazing the floor as she walked. You've got to love the look, especially after teaming it up with gladiator-inspired thigh-high heels.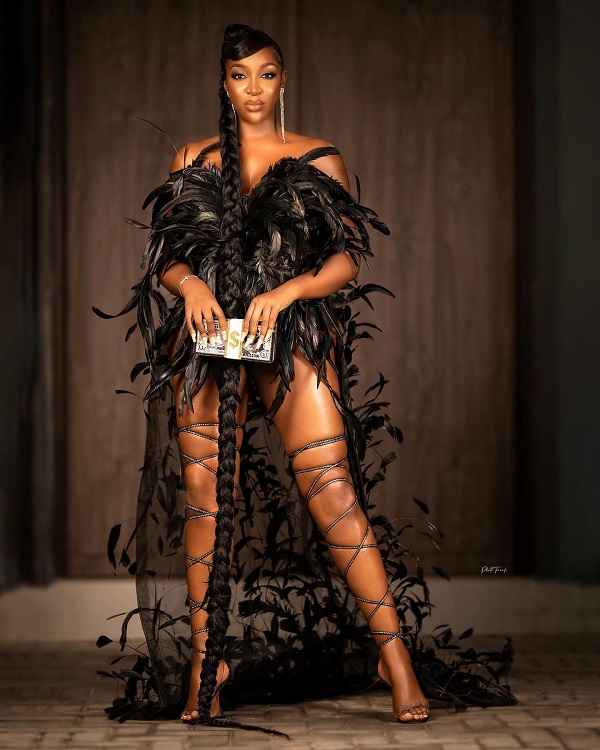 Photo: Instagram.com/officialphotofreak